Consumer prices shot up 0.9% in June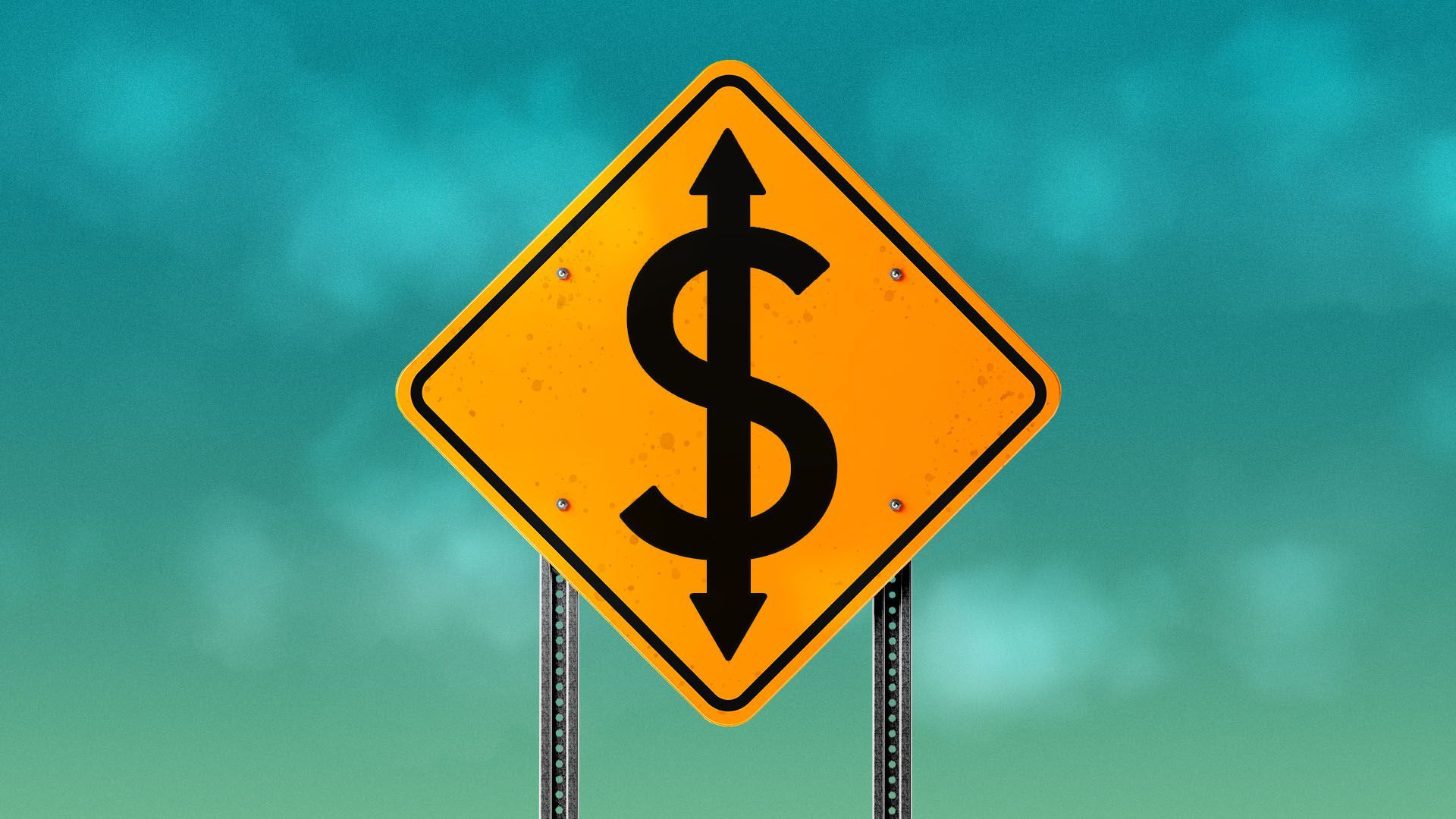 Prices for goods and services, excluding food and energy, shot up 0.9% in June on a month-over-month basis, according to the Core Consumer Price Index reading published Tuesday morning.
Why it matters: That's an uptick from May's monthly change of 0.7%. Economists were expecting an increase of 0.4%.
Including energy and food prices, the headline CPI figure shows a 0.9% monthly increase, compared to a 0.6% uptick in May. 
On a yearly basis, June prices shot up 5.4%, compared to the 5% change in May.
The big picture: The higher-than-expected reading will rekindle debates about whether inflation is truly temporary.
Investors largely believe elevated levels of inflation will be transitory, as the Fed reiterated in its meeting last month.
Meanwhile, consumer expectations for inflation over the coming year reached their highest level ever, according to a survey released Monday by the Federal Reserve Bank of New York.
Zoom in: Used car prices continued to account for one-third of monthly CPI growth last month, as they did in May.
The category grew 10.5% in June month over month, compared to 7.3% in May and 10% in April. Prices shot up 45.2% year over year.
Car and truck rental prices saw a softening in price growth in June, up 5.2% monthly compared to 12.1% in May and 16.2% in April. Yearly, prices were 87.7% higher.
By comparison, new vehicle prices grew 2% last month, the largest one-month increase in 40 years.
Signs that the reopening of the economy was well underway last month: Hotel prices, women's dresses and raw beef prices were some of the fastest rising categories.
Hotel prices rose 7.9% month over month.
Uncooked beef and veal prices rose 6.4%.
Women's dress prices rose 5%, up from a 1% increase from April to May. Dress prices also rose higher than the growth in the overall women's apparel category of 1.6% last month.
Airline fares rose 2.7%, down from a 7% growth the prior month.
Go deeper