France fines Google $593 million for news copyright violations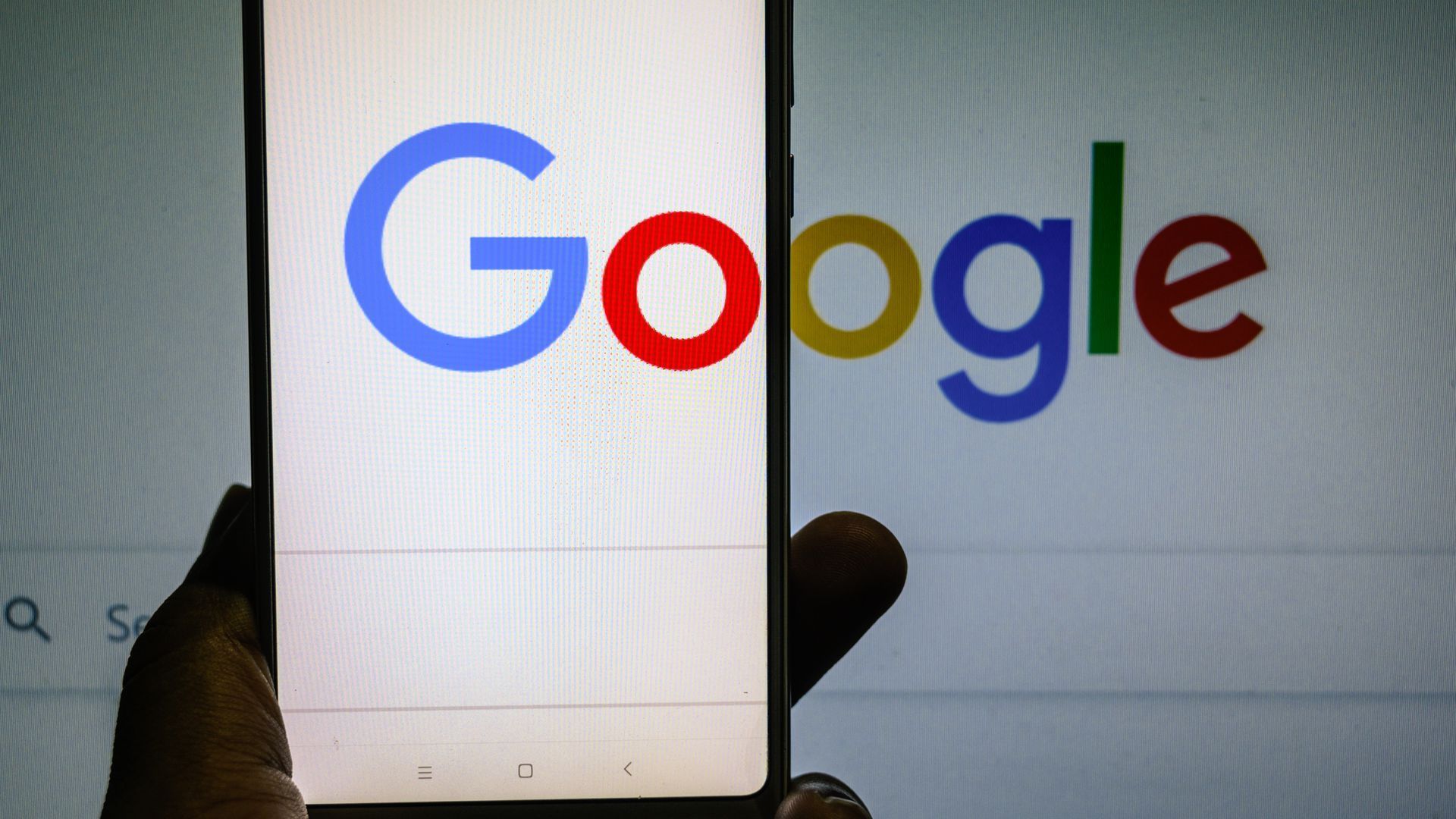 French competition regulators said Tuesday they are fining Google 500 million euros, or roughly $593 million, for failing to comply with copyright rules around negotiating payment terms for news publishers.
Why it matters: It's the latest in a string of competition penalties and investigations Google has faced abroad and at home, several of which concern the way Google compensates news publishers for distributing their work.
In June, Google agreed to pay French regulators $267 million for abusing its market position in advertising. Google agreed to overhaul its ad practices in response to the fine. That same month, The European Commission opened a formal antitrust investigation into Google for similar issues.
Details: According to a statement, French regulators say Google failed to negotiate terms in good faith with several publishers and publishing groups, including The Syndicate of magazine press publishers (SEPM), the Alliance de Presse d'Information Générale (APIG) and Agence France Presse (AFP).
Google says it's "very disappointed with this decision" and that it has "acted in good faith throughout the entire process," per a spokesperson.
"The fine ignores our efforts to reach an agreement, and the reality of how news works on our platforms," Google said.
Last year, regulators came up with a set of temporary provisions that would force Google to negotiate terms with publishers within three months of publishers coming to the bargaining table.
The terms also mandated that Google act in good faith when negotiating such "neighboring rights," or royalties for things like sound, pictures or video, with publishers. This meant Google couldn't penalize a news outlet in search results, for example, when negotiating with them.
"To date, Google is the only company to have announced agreements on neighbouring rights," Google said. "We are also about to finalize an agreement with AFP that includes a global licensing agreement, as well as the remuneration of their neighbouring rights for their press publications. "
Catch up quick: In 2019, European regulators approved a copyright directive that includes a provision that forces tech companies to pay publishers for their content that is distributed in Google's search results and Facebook's News Feed.
France was the first EU member state to ratify the law in 2019. Regulators quickly thereafter accused Google of undermining the rules when it tried to enter negotiations with publishers.
Google and rival Facebook both argued that the copyright law didn't make sense, given how their businesses work. They both introduced new products, that they could use to negotiate terms around distribution.
In 2020, Google developed a new product called Google News Showcase, and committed to paying over $1 billion to publishers globally for their content.
French regulators are accusing Google now of trying to negotiate terms with publishers only for the content that appears within Google's new Showcase product, and not the content that appears within search.
What's next: French competition authorities say Google has two months to come up with new negotiation terms with the publishers, or else it risks a penalty of 900,000 euros per day for every day that new terms aren't established.
Go deeper