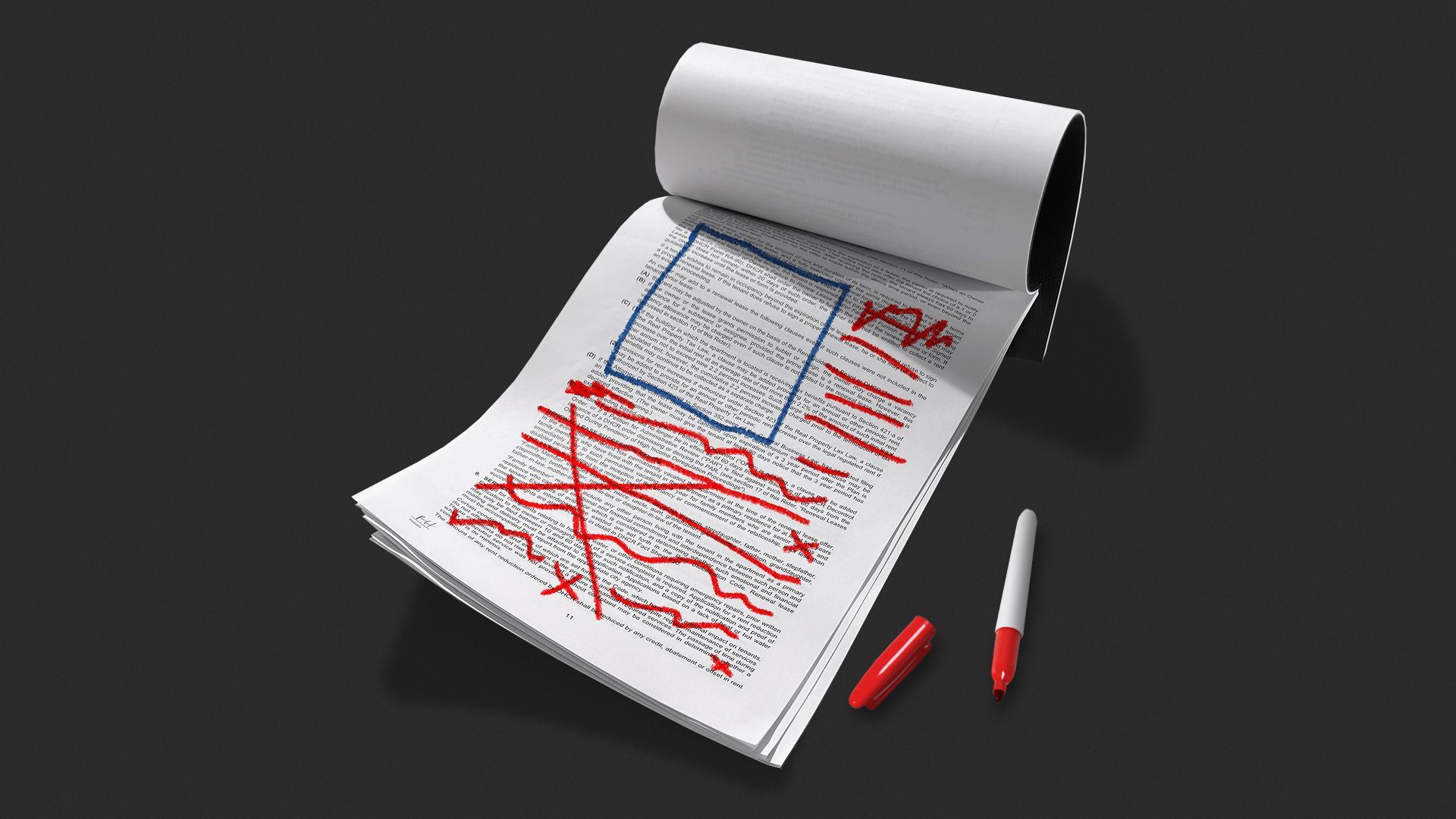 Senators face a massive squeeze for passing the infrastructure packages by the deadlines set by the White House and Senate Majority Leader Chuck Schumer (D-N.Y.).
Why it matters: They return Monday for their final four-week sprint until August recess. The bipartisan group that reached a framework with the White House before the July Fourth recess is still working on its bill, and the reconciliation bill also hasn't been written.
What we're hearing: Most Democratic senators in the bipartisan group care far less than leadership about process and sequencing. Once they have the necessary votes, they want to move on the centrist bill.
But progressives, particularly those in the House, have continued leveling threats they'll oppose that legislation unless the more ambitious reconciliation package passes with it.
Meanwhile, it's still not clear whether McConnell will support the bipartisan package. His comments over the July Fourth recess were intentionally vague, Senate aides say, as he waits to see what the final legislation will look like and how Schumer and Pelosi plan to push it forward.
State of play: In a letter to his caucus last week, Schumer made clear he wants the Senate to consider both packages during the upcoming work period. However, he did not use specific language about tying them together.
Instead, he relied on technical language to say he wanted to pass "a budget resolution with reconciliation instructions, which is the first step for passing legislation through the reconciliation process."
The bipartisan group — now made up of 22 senators with Sen. Jacky Rosen (D-Nev.) signing onto the deal last week — has been in constant touch over recess about minute details of the package, which their staffs are currently drafting.
Be smart: This is just considering the Senate. The House doesn't return to the Capitol for another week, and its members are scheduled to jet back home for August recess two weeks later.
Go deeper