Updated Jul 11, 2021 -

World
U.S. eyes "additional options" to preempt terror groups' comeback in Afghanistan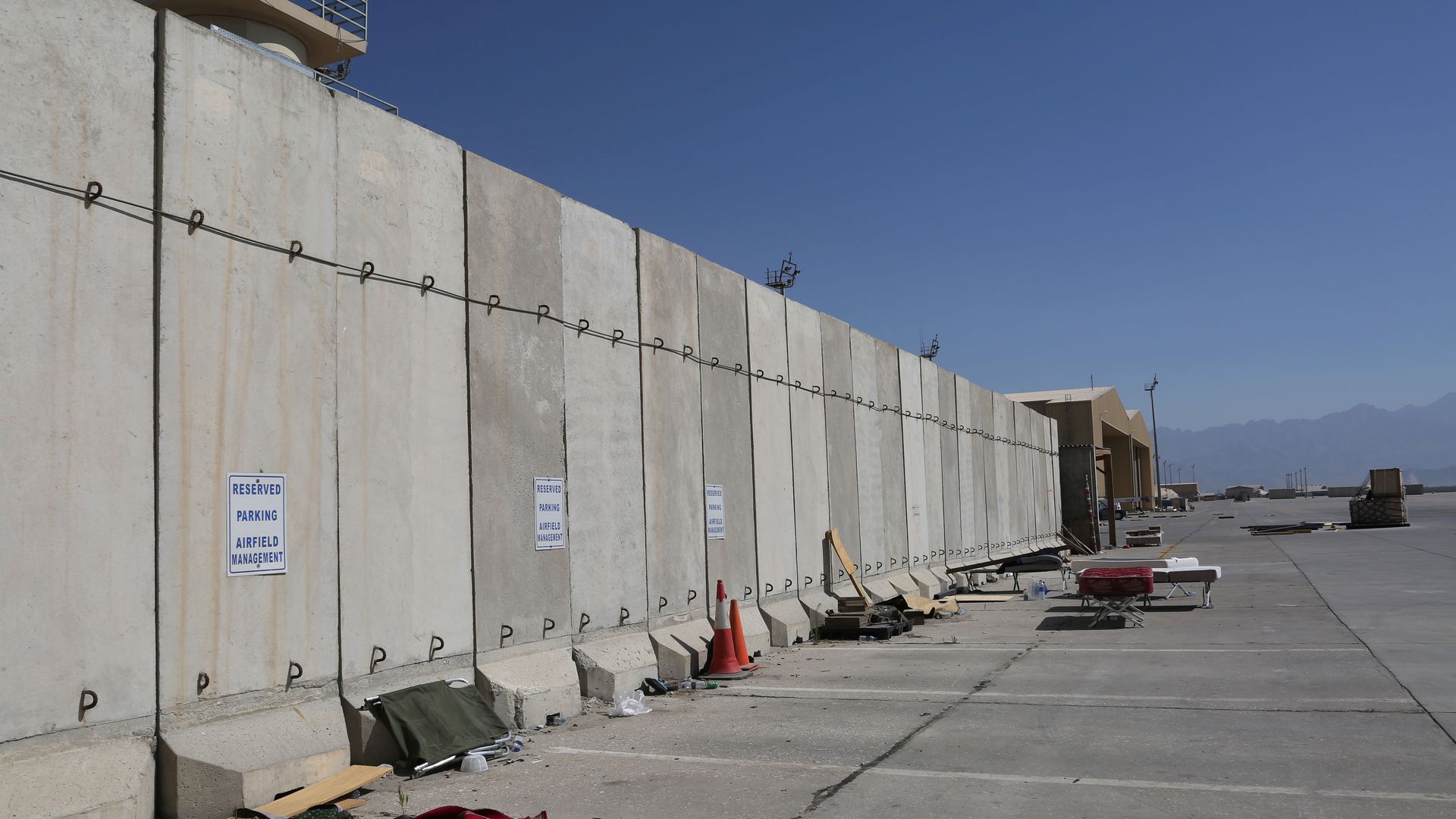 The United States is "briskly" and "energetically" looking for "additional options" to combat the threat of future terrorist safe havens in Afghanistan, Pentagon press secretary John Kirby said during an appearance on Fox News Sunday.
Why it matters: While President Biden has set an Aug. 31 deadline to end U.S. military operations and Taliban forces continue to gain ground, terrorism experts increasingly fear the resurgence of al-Qaeda and the Islamic State.
Kirby said on Sunday that the United States is "working with neighboring countries that are closer to Afghanistan to see what the possibilities are."
The Pentagon did not immediately return a request for comment about which countries had been approached or were under consideration. However, when asked at a July 6 press conference about securing basing access in Tajikistan or Uzbekistan, Kirby said conversations had taken place with foreign ministers from both countries, though he declined to specify what was discussed.

"I won't detail the specifics of those conversations but clearly, we are, and continue to have conversations with leaders in neighboring nations about the kinds of possibilities for support that they can offer."
Afghanistan was also front-and-center on the agenda when Defense Secretary Lloyd Austin spoke with his counterpart in Turkey.
Driving the news: Earlier this month, U.S. troops pulled out of Bagram Air Base near Kabul, a "highly symbolic moment, as the sprawling air base had been the hub of U.S. operations in Afghanistan during two decades of war," Axios reported.
Biden has been repeatedly pressed about the drawdown with violence in Afghanistan escalating by the day. He has maintained that the original goals of the U.S. invasion have long since been achieved, and thus America's exit is "quite frankly overdue."
What they're saying: "We have the ability to do it even from afar, even from those bases in the Middle East, an aircraft carrier that's off in the Indian Ocean, we can do that," Kirby said. "And we've proven that we can done that, even in recent years, in places like Libya. It's not like we haven't done this before or that there's a scrap of earth that we can't reach if we absolutely need to."
"The purpose that we went into Afghanistan for was to degrade and disrupt Al Qaeda, to limit their ability to project attacks outside Afghanistan. To a great degree, we've done that. The job's not over. This is not a closure, this is a transition," said Sen. Jack Reed, chairman of the Senate Armed Services Committee, on NBC's "Meet the Press."
"I do think it's quite likely we're going to have to either — when we return to Afghanistan because, you know, of the existential threat to us or our allies — re-occupy Bagram or we may have to bomb it if there's some kind of an air mission," said Rep. Adam Kinzinger (R-Ill.), an Air Force veteran who flew missions in Iraq and Afghanistan, this Sunday on "Meet."

Kinzinger added, "We only had 2,500 troops there, 5,000 NATO troops, and the Afghanistan government was doing 98 percent of the fighting against the Taliban. It's no wonder they're collapsing when the U.S. says, 'We're gone.' But it was really a small price to pay for frankly holding off the inevitable bad that unfortunately we're going to see."
Go deeper: Biden says U.S. military mission in Afghanistan will end Aug. 31
Go deeper