Carters celebrate 75 years of "adventure" with 300 guests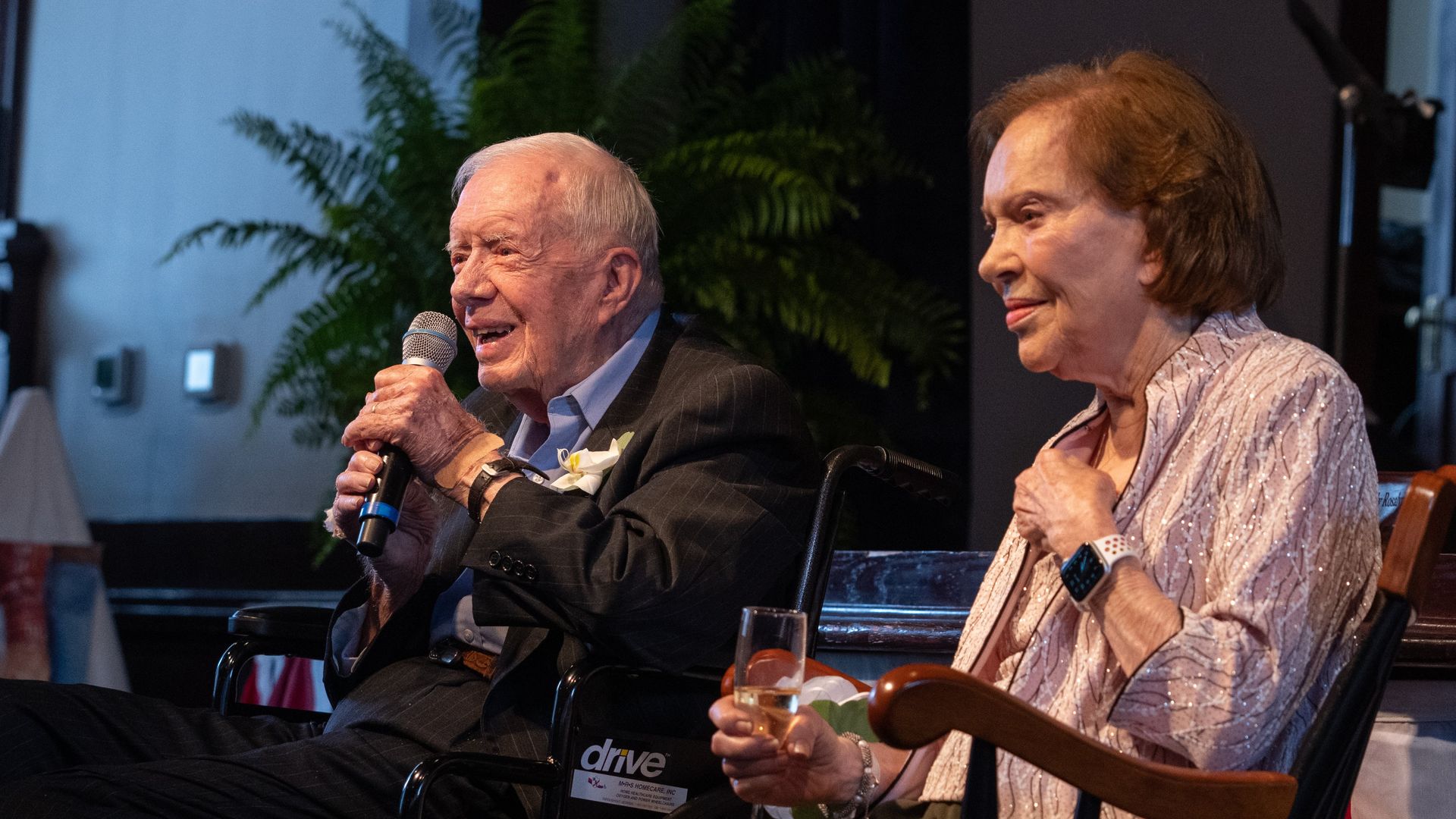 Jimmy and Rosalynn Carter celebrated their 75th wedding anniversary with an event in Plains, Georgia, on Saturday attended by 300 guests — including Bill and Hillary Clinton, singer Garth Brooks and civil rights icon Andrew Young.
Of note: Chip Carter said directly in front of the Clintons and House Speaker Nancy Pelosi (D-Calif.) that his parents told their children "we were better than no one and no one was better than us and they did what they thought was right, even when it was bad politics," per the Washington Post.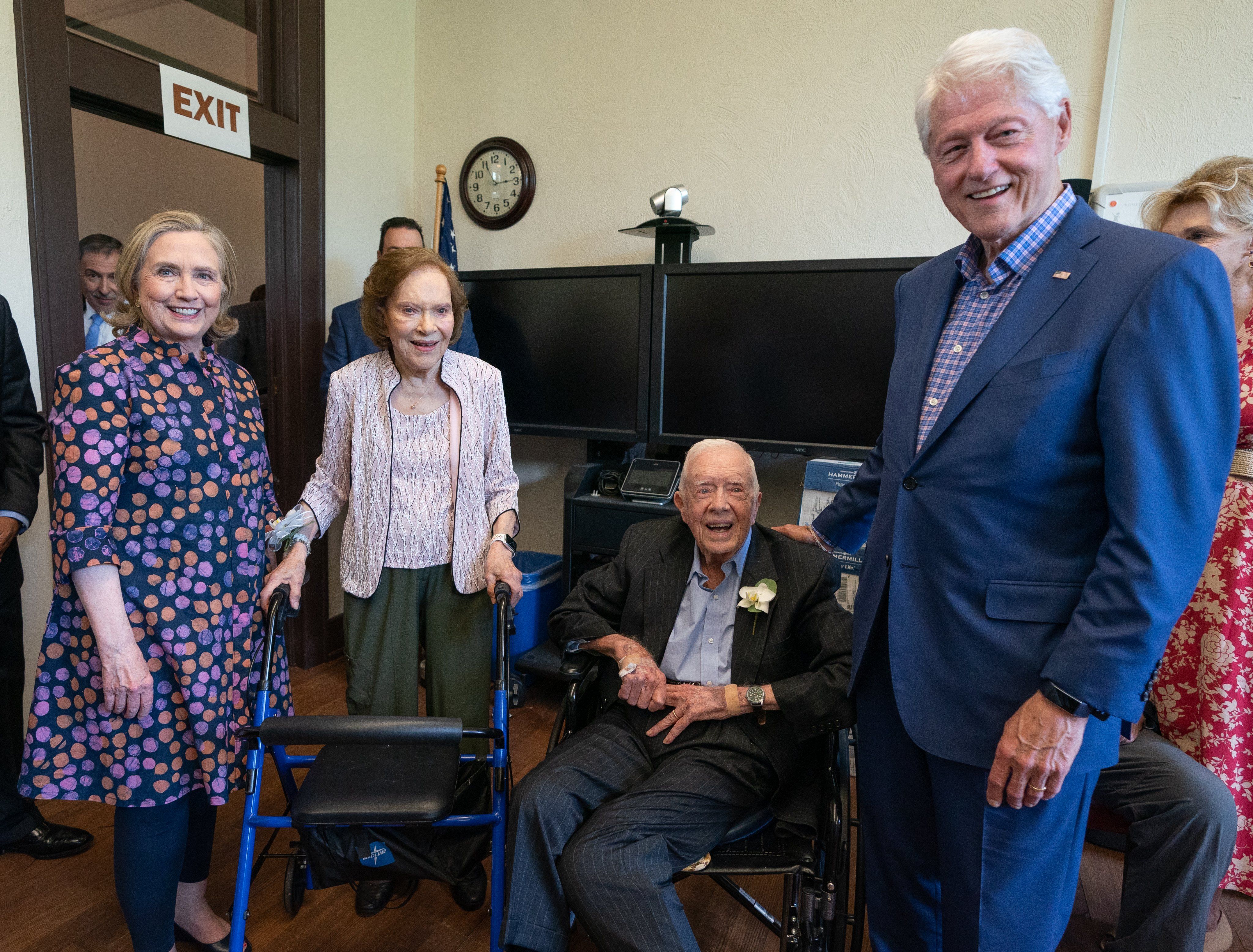 The big picture: All four of the former first couple's children were present at the celebratory event at Plains High School marking the former first couple's marriage on July 7, 1946.
Attendees included friends from across the political spectrum, including Dan Ostrander, who told the Atlanta Journal-Constitution that he's a Republican who "might not always agree with" former President Carter, "but he tells you what he believes and shoots straight."
What they're saying: Jimmy Carter said during the partially live-streamed event that he wanted to "express particular gratitude" to Rosalynn Carter "for being the right woman that I chose for my wife."
Rosalynn Carter noted she wasn't interested in men growing up and never thought she'd get married. "Then along came Jimmy Carter and my life has been an adventure ever since," she said.
Go deeper