Howard University on a hot streak with high-profile hires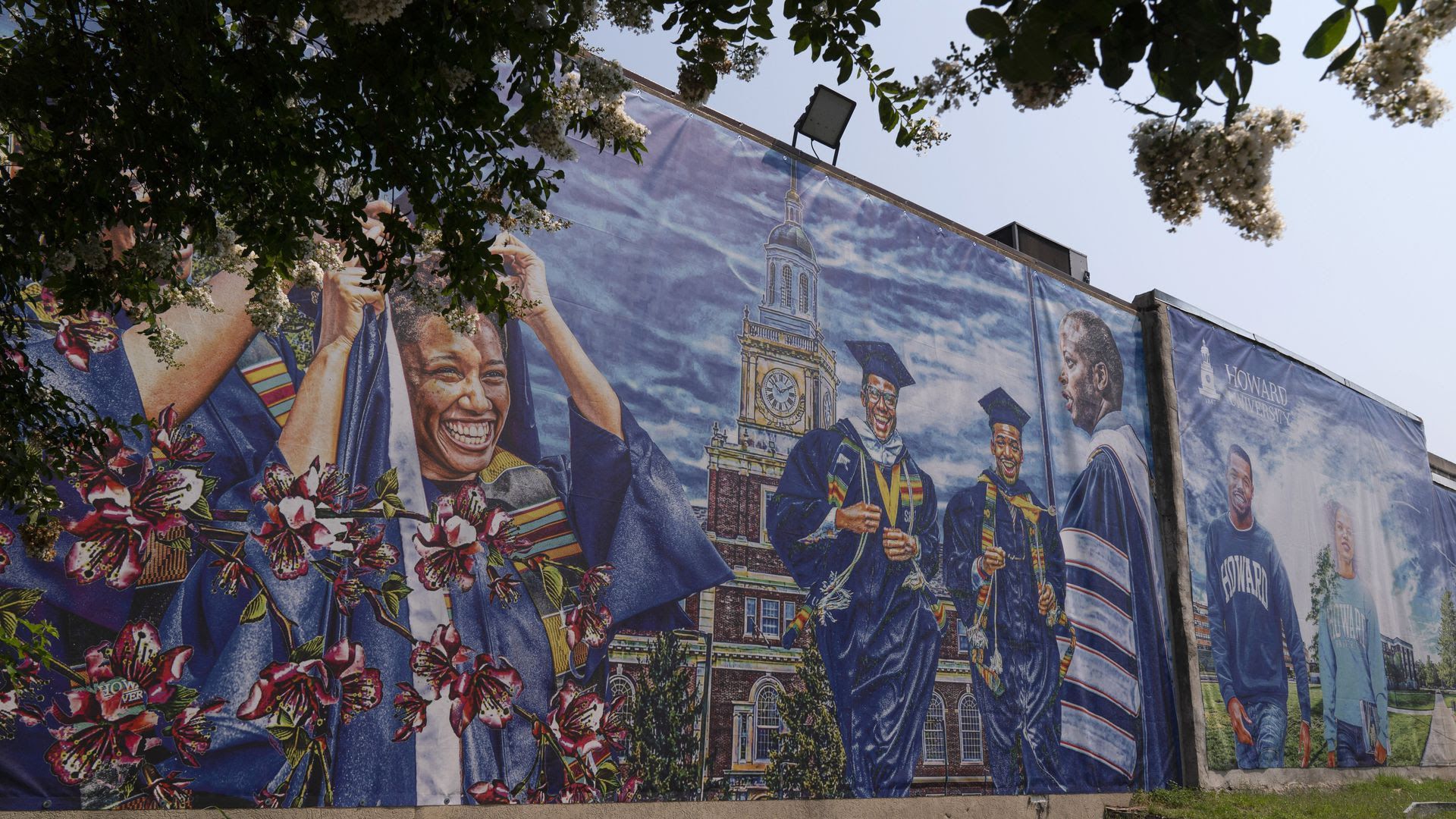 With the surprise twin hiring of two of the country's most prominent writers on race, Howard University instantly becomes one of America's primary centers of Black academic thought, AP's Ashraf Khalil writes.
The backdrop: For more than a century, the historically Black institution in Northwest Washington has educated generations of Black political and cultural leaders — Vice President Harris, Supreme Court Justice Thurgood Marshall, Stokely Carmichael, Toni Morrison.
Why it matters: Even by that standard, the school is on a hot streak, with new funding streams, fresh cultural relevance and high-profile hires.
This week's hiring of Nikole Hannah-Jones and Ta-Nehisi Coates, a Howard alumnus, shows the school diving into America's great debates.
"Howard University has been on that caravan for social justice for about 154 years," Howard President Wayne Frederick said.
Driving the news: Hannah-Jones, the Pulitzer Prize-winning creator of the New York Times' 1619 Project, announced last week she would Join Howard instead of the University of North Carolina at Chapel Hill this fall, after UNC's board of trustees set aside Hannah-Jones' tenure application despite recommendations from the school's faculty and administrators.
The decision sparked backlash and a national controversy, with reports emerging that a prominent donor to UNC's journalism school had raised concerns about Hannah-Jones' academic credentials and impartiality.
Go deeper: How UNC lost Nikole Hannah-Jones after all
Go deeper