Death Valley hits 130°F as 30 million under heat alerts across the West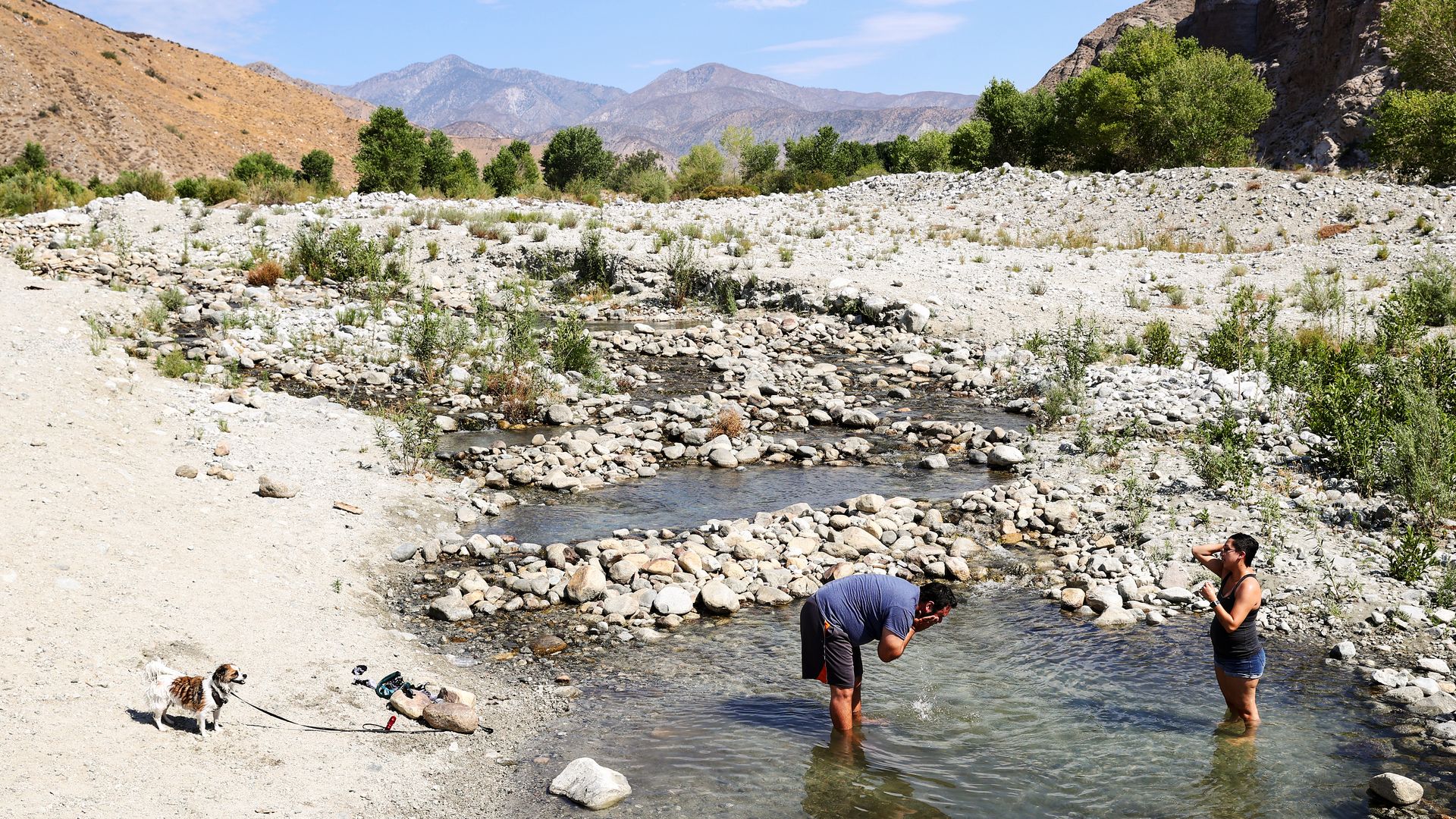 More than 30 million Americans were under excessive heat warnings or advisories across the West on Saturday, as forecasters warned of more record high temperatures.
Of note: McCarran International Airport tied Las Vegas' all-time record highest temperature of 117°F on Saturday evening, per a National Weather Service statement. Flights were canceled at the airport Friday as the temperature hit 116°F.
California's Death Valley hit 129.4°F Saturday and 130°F on Friday, with the NWS warning it could reach 130°F again Sunday — marking some of the hottest temperatures ever reliably recorded on Earth.
The World Meteorological Organization, which officially declares temperature records, is in the process of examining whether last year's temperature of 130°F in Death Valley was Earth's hottest recorded temperature since at least 1931, the Washington Post notes.
What else is happening: California's power regulator and Nevada public utility NV Energy asked people to conserve power, as the states were hit by triple-digit temperatures.
The extreme heat is spurring wildfires across several U.S. states and Canada, triggering evacuations in California, Oregon and Idaho, and British Columbia.
By the numbers: Other notable temperatures in California on Saturday included Pine Flat hitting 113°F and Fresno reaching 110 °F.
Our thought bubble, via Axios' Andrew Freedman: The ongoing heat wave is the latest in a series of extreme heat events to hit the West so far this spring and summer. In a vicious feedback, the intense drought is helping to vault temperatures higher, while the heat is worsening the drought at the same time.
Human-caused climate change is dramatically boosting the odds and severity of heat waves such as this one. A study out this week on the Pacific Northwest heat event concluded it would have been "virtually impossible" without global warming.
For the record: North America experienced its hottest June on record last month, as a deadly heat wave struck the Pacific Northwest.
Go deeper: Extreme heat has killed an estimated 1 billion small sea creatures
Editor's note: This article has been updated with new details throughout.
Go deeper