"An Ugly Truth" gives sneak peek as Zuckerberg becomes wartime leader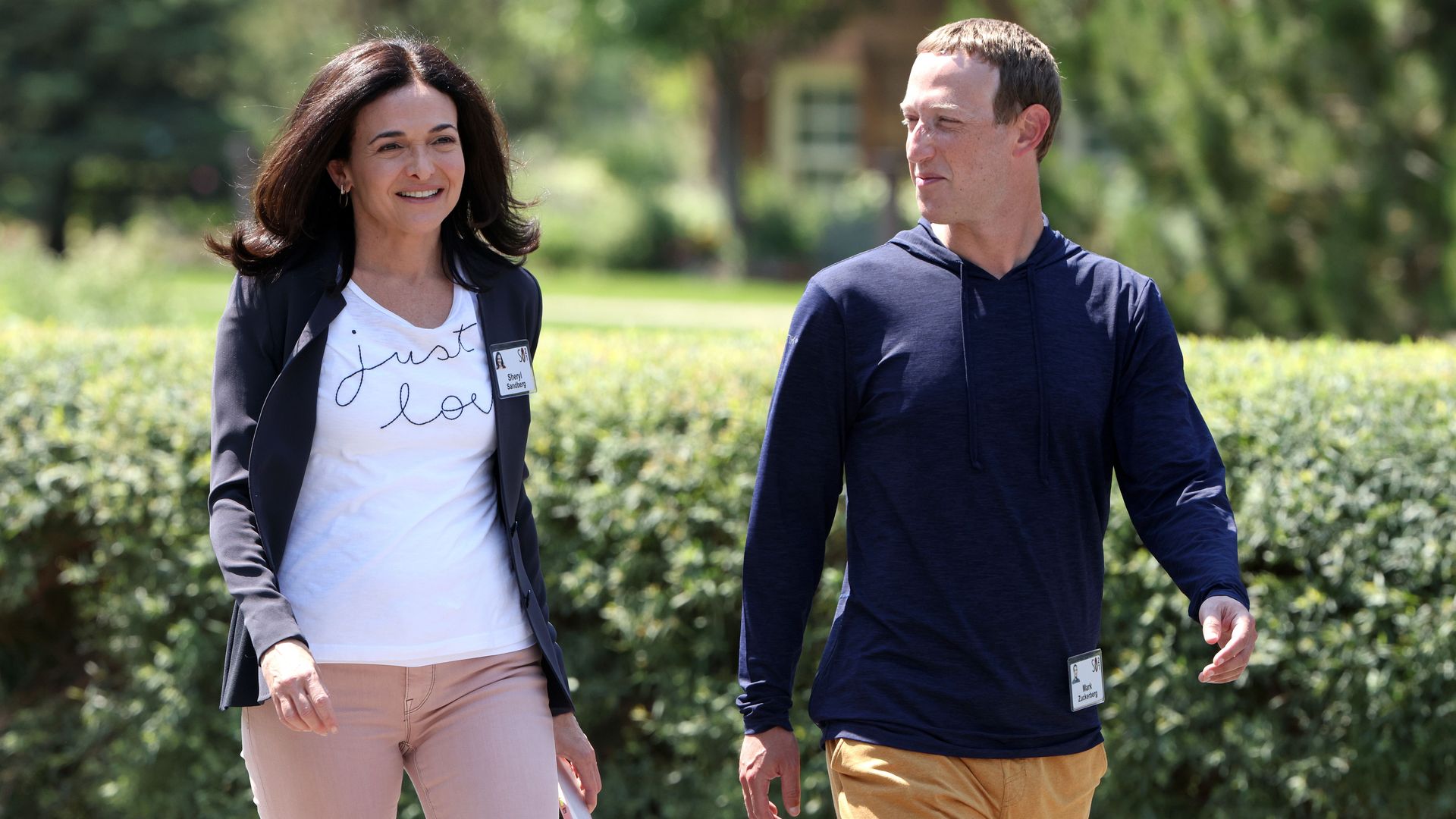 Mark Zuckerberg surprised a council of top Facebook executives in July 2018 by declaring: "Up until now, I've been a peacetime leader ... That's going to change."
Driving the news: The account appears in a closely held book that'll be out Tuesday, "An Ugly Truth: Inside Facebook's Battle for Domination," by the N.Y. Times' Sheera Frenkel and Cecilia Kang.
The group, the authors write, "had endured eighteen months of one bad news cycle after another. They had been forced to defend Facebook to their friends, family, and angry employees. Most of them had little to do with the controversies over election disinformation and Cambridge Analytica."
The book says Zuckerberg had been influenced by ideas in "What You Do Is Who You Are," by Ben Horowitz — who's half of Andreessen Horowitz, the VC firm that invested early in Facebook, along with Marc Andreessen, Zuckerberg's friend and a Facebook board member:
Horowitz argues that at various stages of development, tech companies demand two kinds of CEOs: wartime and peacetime leaders. In periods of peace, he writes, a company can focus on expanding and reinforcing its strengths. In times of war, the threats are existential, and the company has to hunker down to fight for survival.
...
From that day forward, Zuckerberg continued, he was taking on the role of wartime CEO. He would assume more direct control over all aspects of the business. He could no longer sequester himself to focus only on new products. More decisions would fall to him.
Facebook tells Axios that Zuckerberg instructed leaders they'd have to be more decisive, and would need to move forward even when there wasn't a clear consensus. His view was that it was like wartime, and he needed to run the company as a wartime CEO.
Go deeper: Read a N.Y. Times adaptation.
Go deeper