The "hybrid" direct listing is here — and still waiting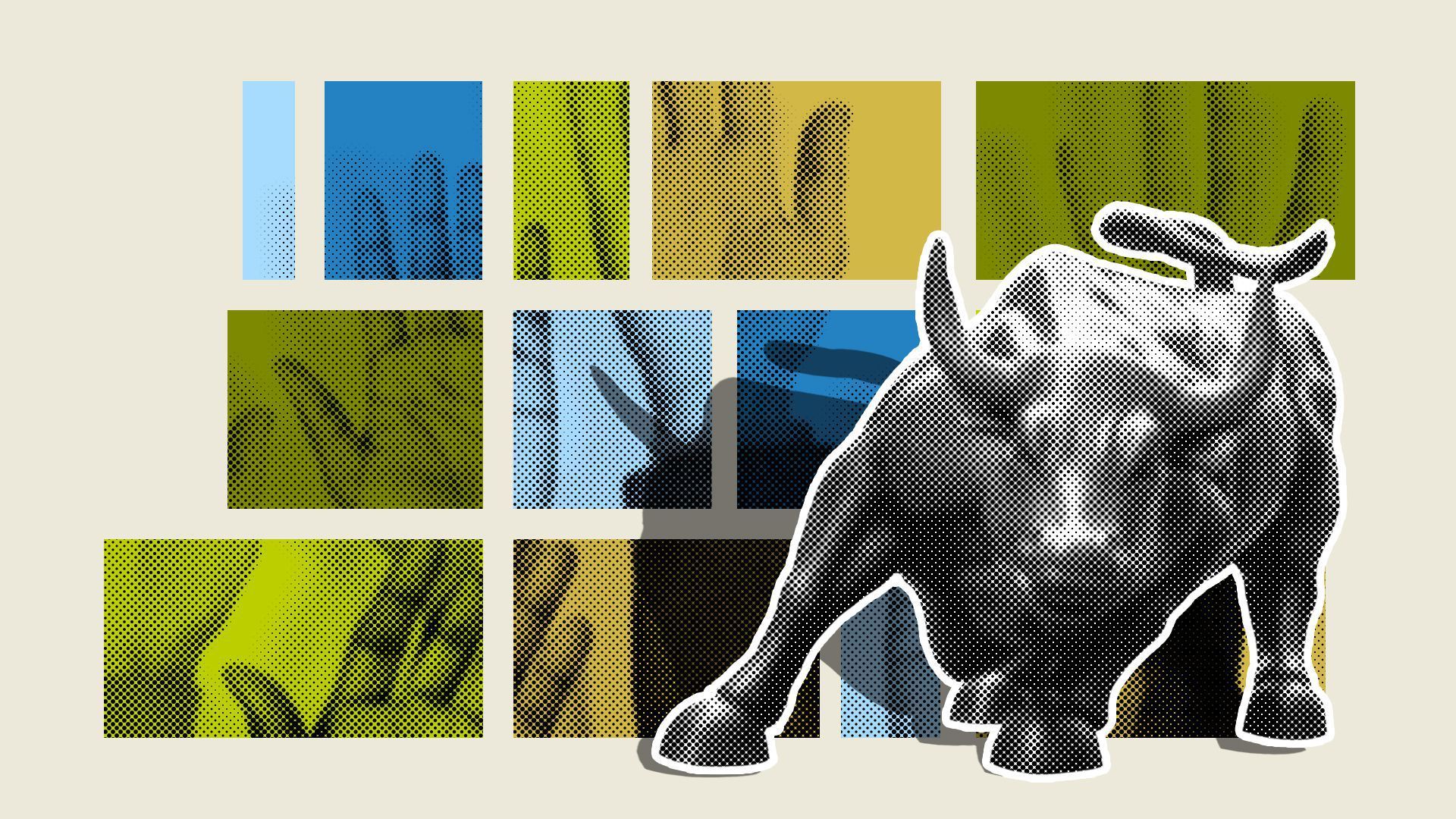 Nobody wants to be the guinea pig. Regulators approved a new process for "hybrid" listings back in December — but no company has yet taken this route.
Driving the news: Specifically, the SEC said companies can make direct listings with a primary capital raise on the NYSE. It subsequently approved such listings on the Nasdaq in May.
Why it matters: The new listing format was hailed as a solution for companies that want the benefits of a direct listing and need to raise new capital.
The big picture: Since December, four companies have gone public via the classic direct listing: Roblox, Coinbase, ZipRecruiter, and Squarespace.
For comparison, only three did in all of 2020, and three in 2018 and 2019 combined.
Between the lines: The devil's always in the details — and those still need to be ironed for hybrids.
The first mover will face a laborious SEC process that's sure to take much longer than the established methods.
For context, Spotify completed the first-ever direct listing, in 2018, and it put in several more months with regulators than it would have taken with an IPO.
What they're saying: "It's a structure that's fascinating on paper ... and exceptionally difficult to figure out what company this would be for," says Lise Buyer, founder of IPO consulting firm Class V Group.
IPO experts and top bankers still have questions around pricing and Regulation M, among other things.
Pricing: Under the NYSE rules, issuers would have to price within the range they set — or refile. This could prove tricky and add delays that companies would prefer to avoid, and it's unclear if the SEC would be willing to allow them to set a wider range than the usual 20% top-to-bottom range.
Reg M: While Spotify was able to get a no-action letter from the SEC for how it planned to ensure that the company and its advisors wouldn't manipulate the price, it's unclear how an issuer and its underwriters would do so in hybrids — or what the SEC will bless.
Meanwhile: Companies using the IPO route have increasingly been able to customize in ways that rival what they'd get from a direct listing — like shorter employee lockup periods.
Unity, Airbnb and DoorDash, which all went public last fall, used a new system for an auction-like price setting process. Recall that price discovery was among the top arguments touted by direct listing advocates.
And those who wanted to raise fresh capital and conduct a direct listing simply raised a private funding round prior to going public.
Yes, but: Insiders are optimistic that it's only a matter of time before a company makes the jump.
It'll be one that won't mind the protracted timeline, and more likely when the SEC is less stretched with more urgent matters. (This may turn out to be wishful thinking if the commission's agenda remains jam-packed.)
The bottom line: The hybrid listing so far has been more of a solution in search of a problem.
Go deeper