U.S. blacklists 23 more Chinese entities over Xinjiang abuses, military ties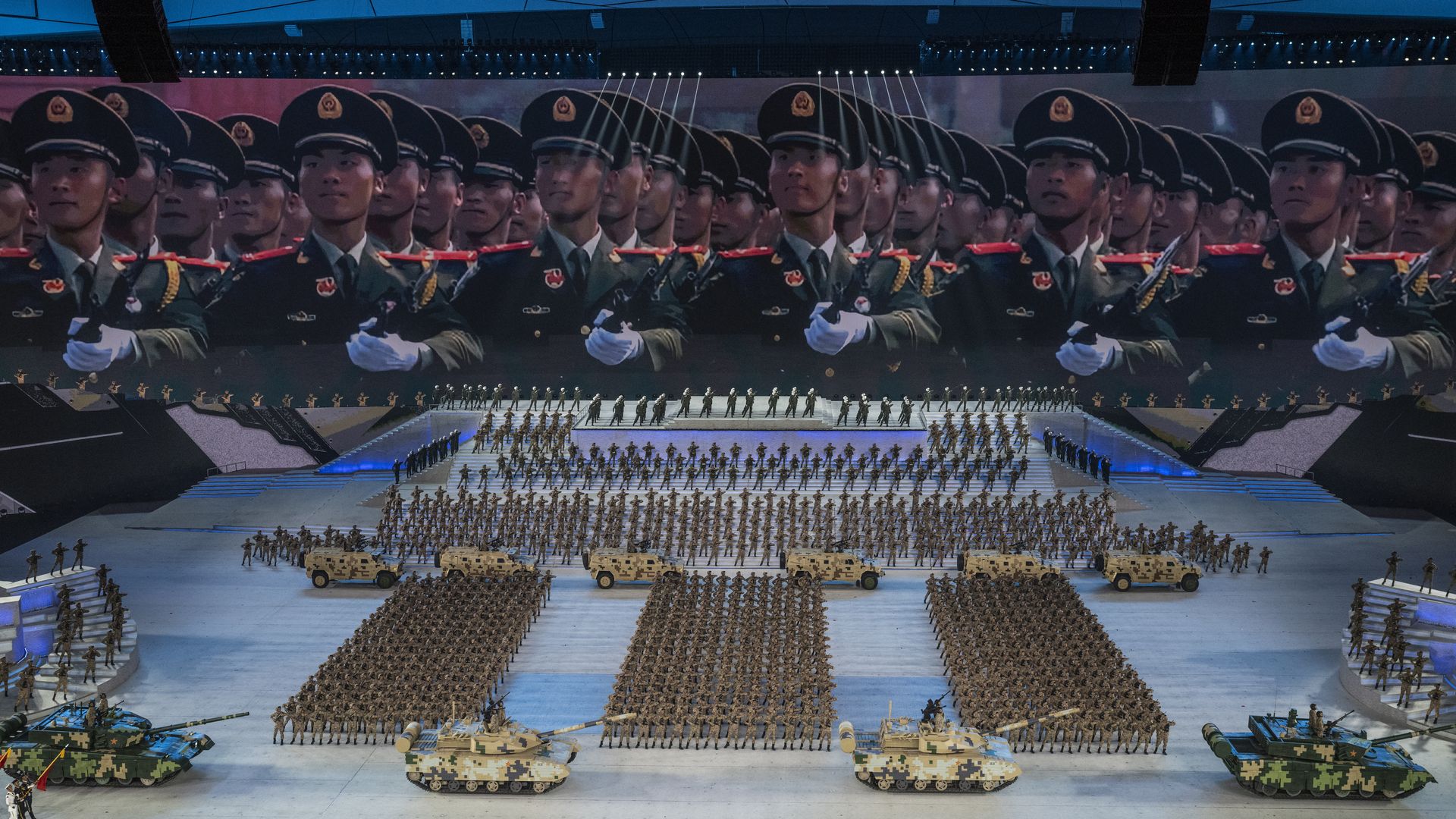 The Commerce Department added 34 foreign entities to an export blacklist on Friday for "acting contrary to the foreign policy interests of the United States," including 23 companies allegedly tied to the Chinese military or implicated in the genocide against Muslim minorities in Xinjiang.
Why it matters: It's the Biden administration's latest effort to hold China accountable for its human rights abuses and restrict U.S. firms from doing business in Xinjiang, where Beijing is engaged in a campaign of mass surveillance, detention and forced labor against Uyghurs and other minorities.
The Commerce Department is also blacklisting companies based in Canada, Iran, Lebanon, the Netherlands, Pakistan, Russia, Singapore, South Korea, Taiwan, Turkey, the UAE and the U.K. for violating U.S. sanctions on Iran or Russia.
Context: The so-called "entity list" bans the listed companies from doing business with American suppliers without obtaining a license from the U.S. government.
Dozens of companies tied to repression in Xinjiang were blacklisted under the Trump administration, and the Biden administration has continued to use the entity list to push back on the growing assertiveness of the Chinese Communist Party.
China has denied the existence of human rights violations in Xinjiang. A Foreign Ministry spokesperson said in a statement Friday: "The Chinese side will take all necessary measures to safeguard the legitimate rights and interests of Chinese companies and rejects U.S. attempts to interfere in China's internal affairs."
Go deeper: U.S. blacklists Chinese companies tied to Xinjiang gene bank project
Go deeper