"An Ugly Truth": New Facebook book takes on Sheryl Sandberg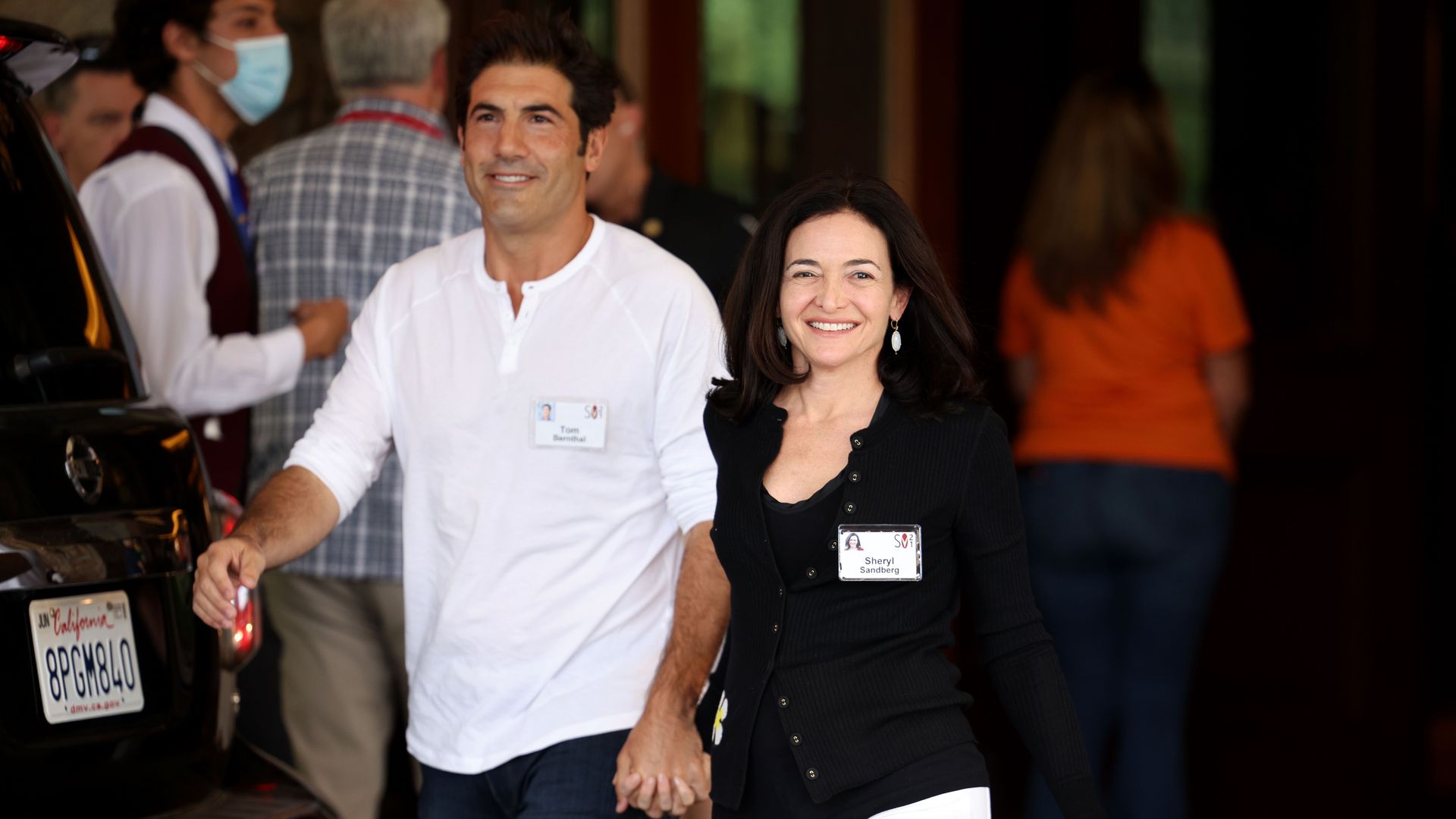 The close relationship between Facebook CEO Mark Zuckerberg and COO Sheryl Sandberg was strained by the Trump era, the N.Y. Times' Sheera Frenkel and Cecilia Kang write in their book, "An Ugly Truth: Inside Facebook's Battle for Domination," out Tuesday.
"She became increasingly isolated," they write in an adaptation posted by The Times Thursday. "Her role as the C.E.O.'s second-in-command was less certain with his elevation of several other executives, and with her diminishing influence in Washington."
"The view from inside the upper echelons of the company was clear: It felt as though Facebook was no longer led by a No. 1 and No. 2, but a No. 1 and many," the book reports, drawing on 400+ interviews.
"It is true that the core of the partnership hasn't formally changed. Mr. Zuckerberg controls the direction of the company and Ms. Sandberg the ad business, which continues to soar unabated."
Facebook spokesperson Dani Lever replied in a statement to Axios: "The fault lines that the authors depict between Mark and Sheryl and the people who work with them do not exist. All of Mark's direct reports work closely with Sheryl and hers with Mark. Sheryl's role at the company has not changed."
"The excerpts are typical of attacks on women leaders — denying their power, dismissing their competence, and marginalizing their roles and relationships."
Keep reading the adaptation (subscription).
Go deeper