Cryptocurrency jokes get serious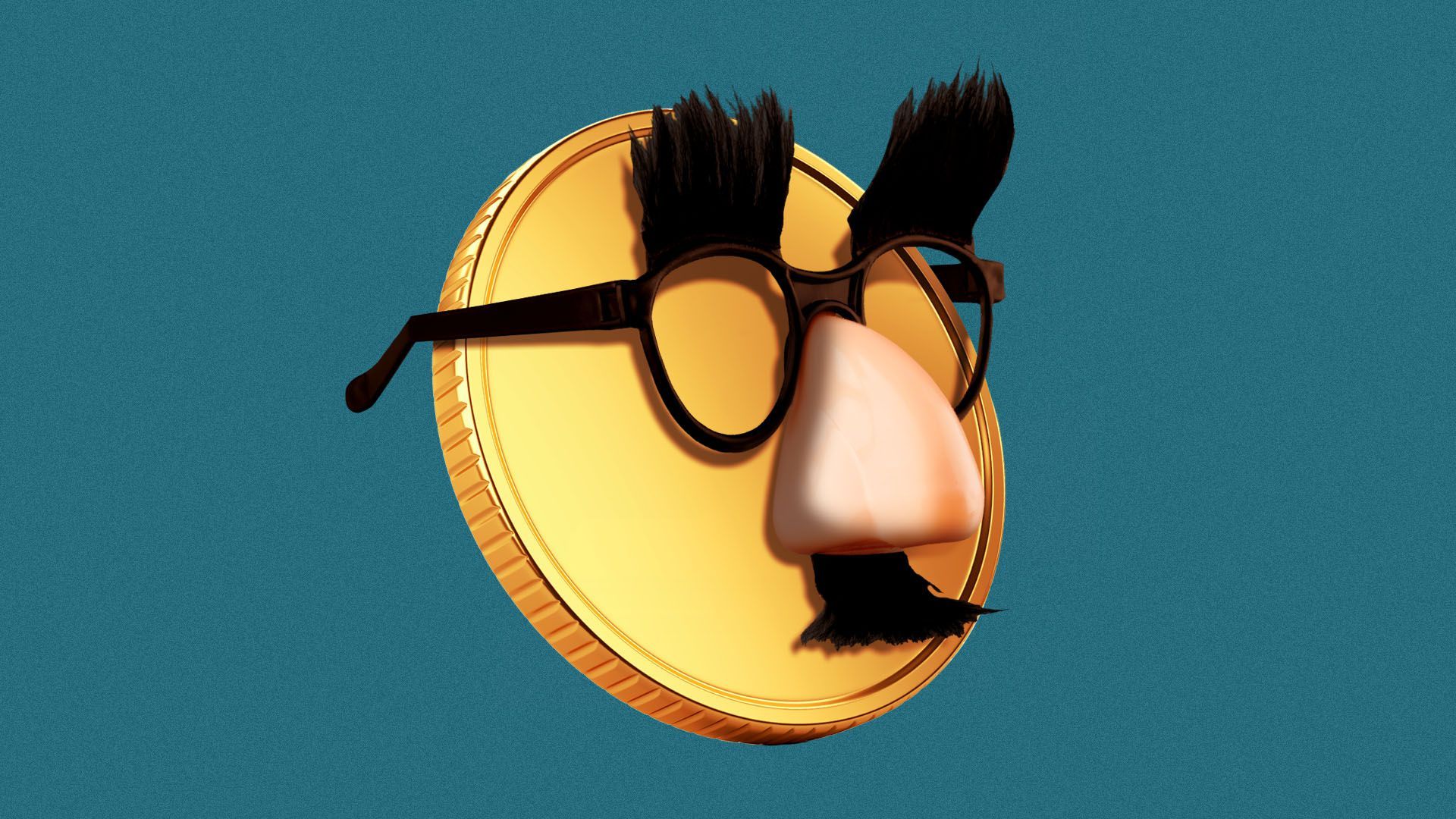 The cryptocurrency market is becoming one of the few places where internet meme culture can translate into serious money.
The big picture: "Joke" cryptocurrencies can thrive when bored people who have cash to spare look for new ways to entertain themselves with seemingly benign bets — hoping that one of those bets could turn into a lucrative investment. 
Catch up quick: A meme coin or token is a cryptocurrency inspired by internet memes, jokes, notable personalities and existing cryptocurrencies. They are typically worth fractions of a penny, and have no utility. 
The market cap of meme coins and tokens is now about $33 billion, according to CoinMarketCap.
Dogecoin, the most valuable of the meme coins with a $27 billion market cap, is just one of possibly thousands of meme cryptos that have been created since around 2011.
Yes, but: 90%-95% of jokes coins end up dead, according to dead-coin tracker Coinopsy.
State of play: Launching new cryptocurrencies has become easier over the past few years, making it possible for someone to do so without expensive equipment or technical knowledge — sometimes in less than an hour. 
How it works: Many joke cryptos are available to trade on exchanges like Gate.io and PancakeSwap.
Dogecoin was created in 2013 and features the Shiba Inu dog from the "Doge" meme as its logo. But it didn't soar in value until earlier this year, when it became a target for the Reddit crowd.
Other joke and meme cryptos have monikers like Loser Coin and Sad Cat Token. Both of those are worth fractions of a penny, and combined, are held by more than 100,000 addresses.
What they're saying: Outside of crypto, there aren't that many real-world examples of literal jokes that turn into something of monetary value, says Guan Yang, a data scientist who launched Stalwartbucks as an inside joke with journalist Joe Weisenthal in 2014. 
Like baseball cards or NFTs, joke currencies can be viewed as collectibles, Yang says. When enough people are interested in them, and assign them monetary value, they morph into an asset class.
"We have a craving to do that with almost anything," he says.
What to watch: Regulators are taking notice as pump and dump schemes and losses tied to crypto scams spike.
Go deeper: The world's largest regulatory arbitrage
Go deeper