State Department's point person for Israeli-Palestinian affairs to visit Jerusalem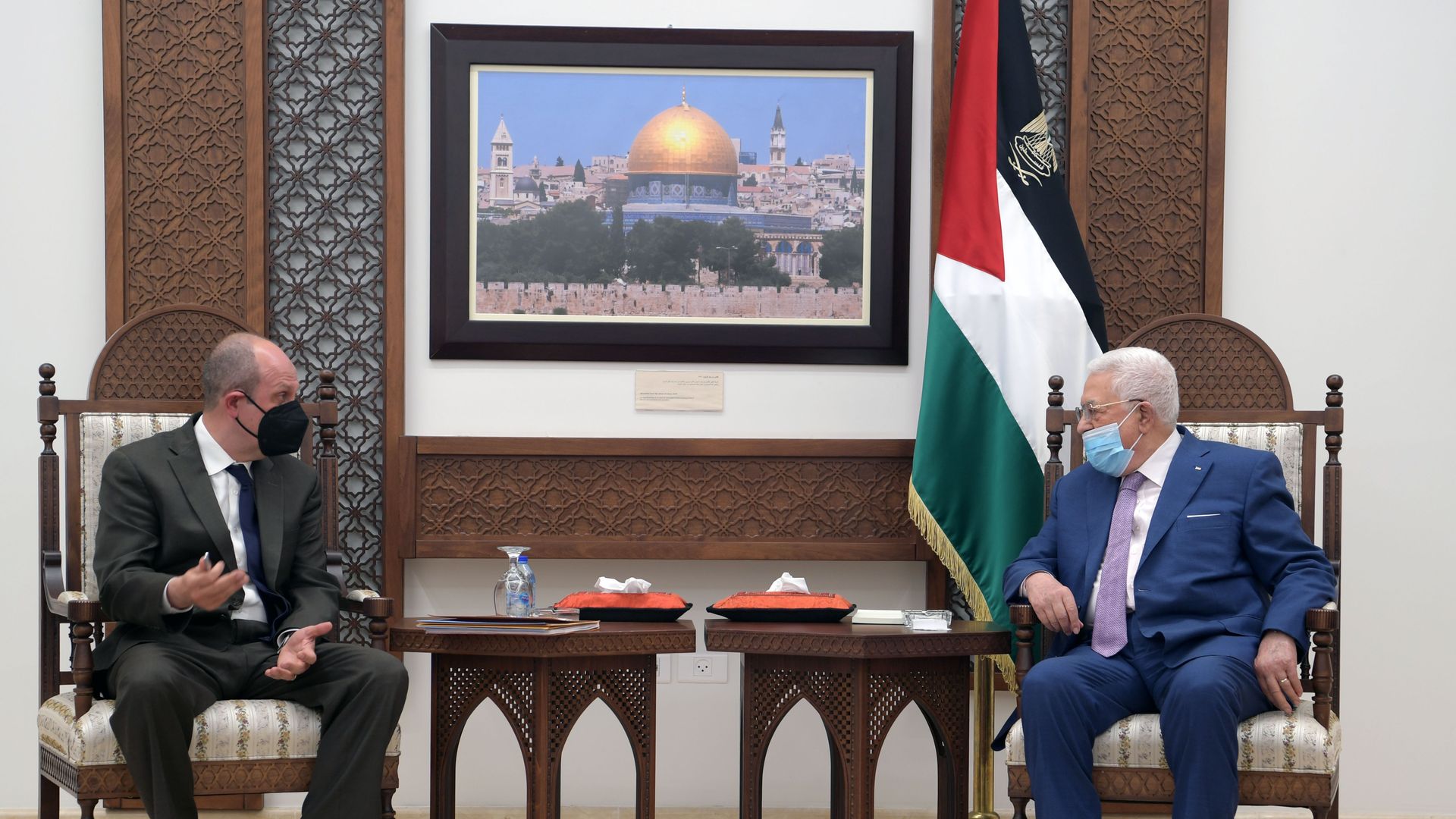 The State Department's top official on Israeli-Palestinian issues will travel to Jerusalem on Sunday for talks with the new Israeli government and Palestinian officials, Israeli officials tell me.
Why it matters: This will be the first visit by a senior U.S. official since the formation of the new Israeli government and also comes as the Palestinian Authority is going through a deep domestic political crisis over the killing of political activist Nizar Banat by security forces.
During the weeklong visit, Hady Amr, the deputy assistant secretary of state for Israeli-Palestinian affairs, is expected to meet officials from the Israeli Foreign Ministry, Prime Minister's Office and Ministry of Defense.
In Ramallah, he is expected to meet Palestinian President Mahmoud Abbas and other government officials.
Between the lines: One reason for the trip, Israeli officials say, is to allow Amr to discuss the new Israeli government's policies on the West Bank and Gaza.
Specifically, he is expected to raise the reconstruction of the Gaza Strip and the new UN mechanism to transfer money to Gaza while circumventing Hamas.
Israeli officials also expect him to raise the Israeli military's demolitions of homes in the West Bank, a practice the Biden administration recently criticized.
State Department spokesperson Ned Price said Thursday that Secretary of State Tony Blinken had raised the issue with a senior Israeli official. "Punitive demolitions exacerbate tensions at a time when everyone should be focused on principally ensuring calm," Price said.
In Ramallah, Amr is expected to discuss Banat's death and the ensuing crackdown by security forces on protesters, many of whom have been calling for Abbas to resign.
The Biden administration has criticized the PA both in private and in public since Banat's death, which came as security forces arrested him last month.
U.S. officials have called for a transparent investigation and pressed Abbas and his aides to move ahead with reforms.
The State Department didn't respond to questions about Amr's trip.
Go deeper