Clinical trial participants stuck in coronavirus vaccine limbo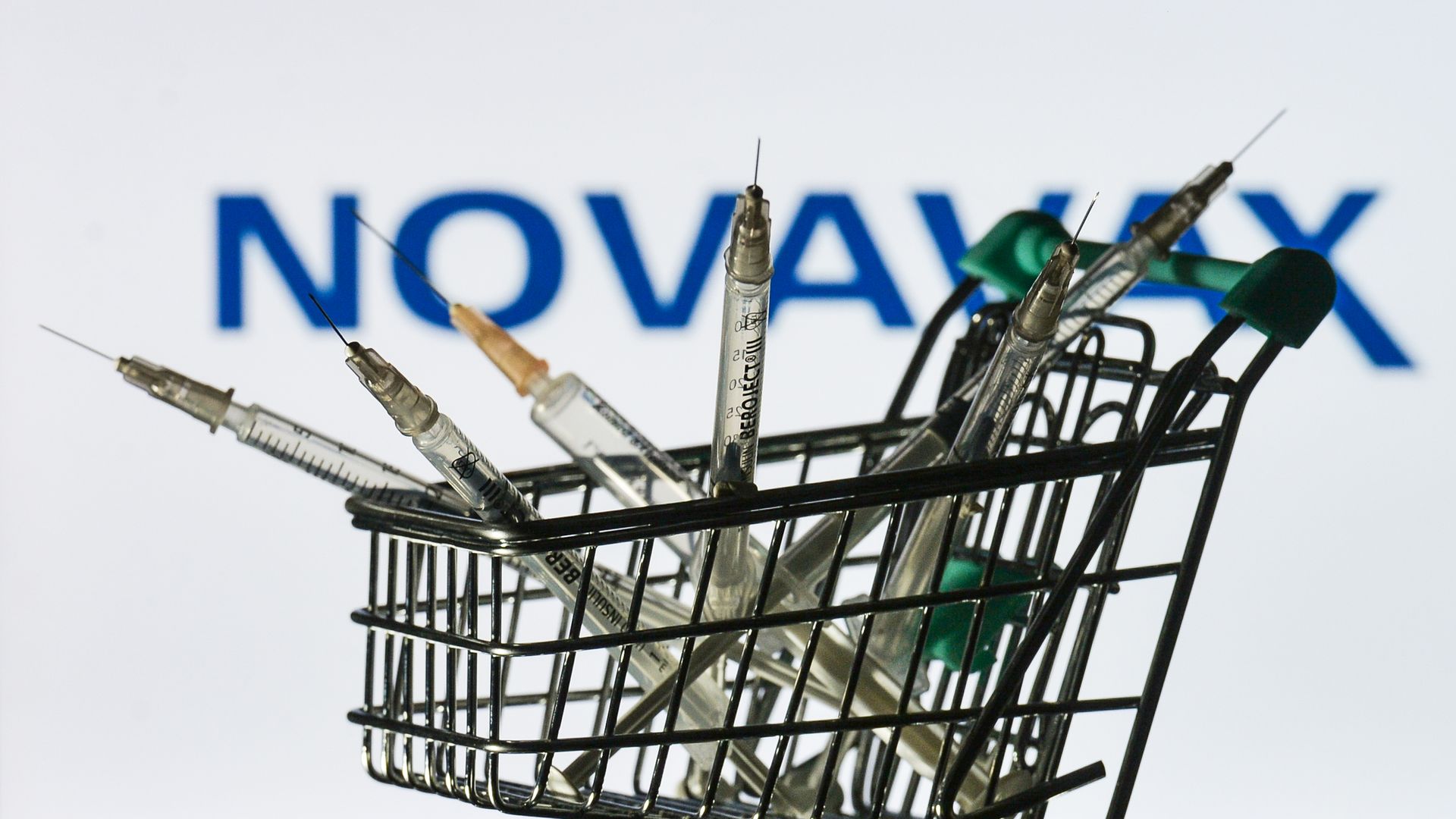 Tens of thousands of Americans who stepped up to help test coronavirus vaccines through clinical trials are now stuck without a standard vaccine card to prove it.
State of play: Two vaccine candidates — created by Novavax and AstraZeneca, respectively — have clinical trial data suggesting they're effective, but have yet to be authorized for use in the U.S. That leaves clinical trial participants in a potentially tough spot.
The big picture: Businesses and governments are increasingly requiring people to be vaccinated in order to work and travel.
Between the lines: The situation is particularly confusing for participants in the Novavax trial, as it's not approved for use anywhere in the world. AstraZeneca's vaccine, on the other hand, is being used in countries around the globe.
The CDC's recommendations for fully vaccinated people apply to vaccines authorized for use in the U.S. as well as those that have been authorized by the World Health Organization, according to a CDC spokesperson.
That means they would apply to people who have received both shots of AstraZeneca, but not Novavax.
Zoom in: Albert Lewitinn participated in the Novavax trial and has since found out he received the actual vaccine, not a placebo.
But it's unclear whether his vaccine status will allow him to enter Spain and Israel, where he plans to travel in the coming weeks. He has a CDC card that identifies him as a clinical trial participant, but it's not the same as the ones received by everyone else.
He's thought about getting Johnson & Johnson's one-shot coronavirus vaccine, but isn't sure whether he should.
"I was doing it for the public interest. But turns out, I'm kind of in limbo," he said.
The CDC said COVID-19 vaccines are not interchangeable. The safety and effectiveness of receiving two different COVID-19 vaccines is still being studied.
"Also, no data are available on the safety or efficacy of receiving a COVID-19 vaccine currently authorized in the United States after receipt of a non-FDA-authorized COVID-19 vaccine," a CDC spokesman said.
What they're saying: Trial participants are eligible for modified CDC vaccination cards that state they have been vaccinated through a clinical trial and that the individual is to be considered fully vaccinated for public health purposes, Novavax said.
"Novavax firmly believes that clinical trial participants should not be disadvantaged with respect to providing proof of vaccination and we are actively supporting authorities working to provide proof of vaccination for all who volunteered in our pivotal Phase 3 clinical trials," the company added.
What we're watching: Employers' vaccine mandates or restrictions on unvaccinated employees could also be difficult for trial participants to navigate.
"There are bound to be bureaucracy problems until there's a better understanding of where we are," said Cornell vaccine researcher and Novavax trial participant John Moore.
"I've received an HR email saying I'm not vaccinated. I'm not losing sleep over losing my job, but these situations do need sorting out via greater awareness."
Go deeper