Exclusive: Union flexes muscle for internet funding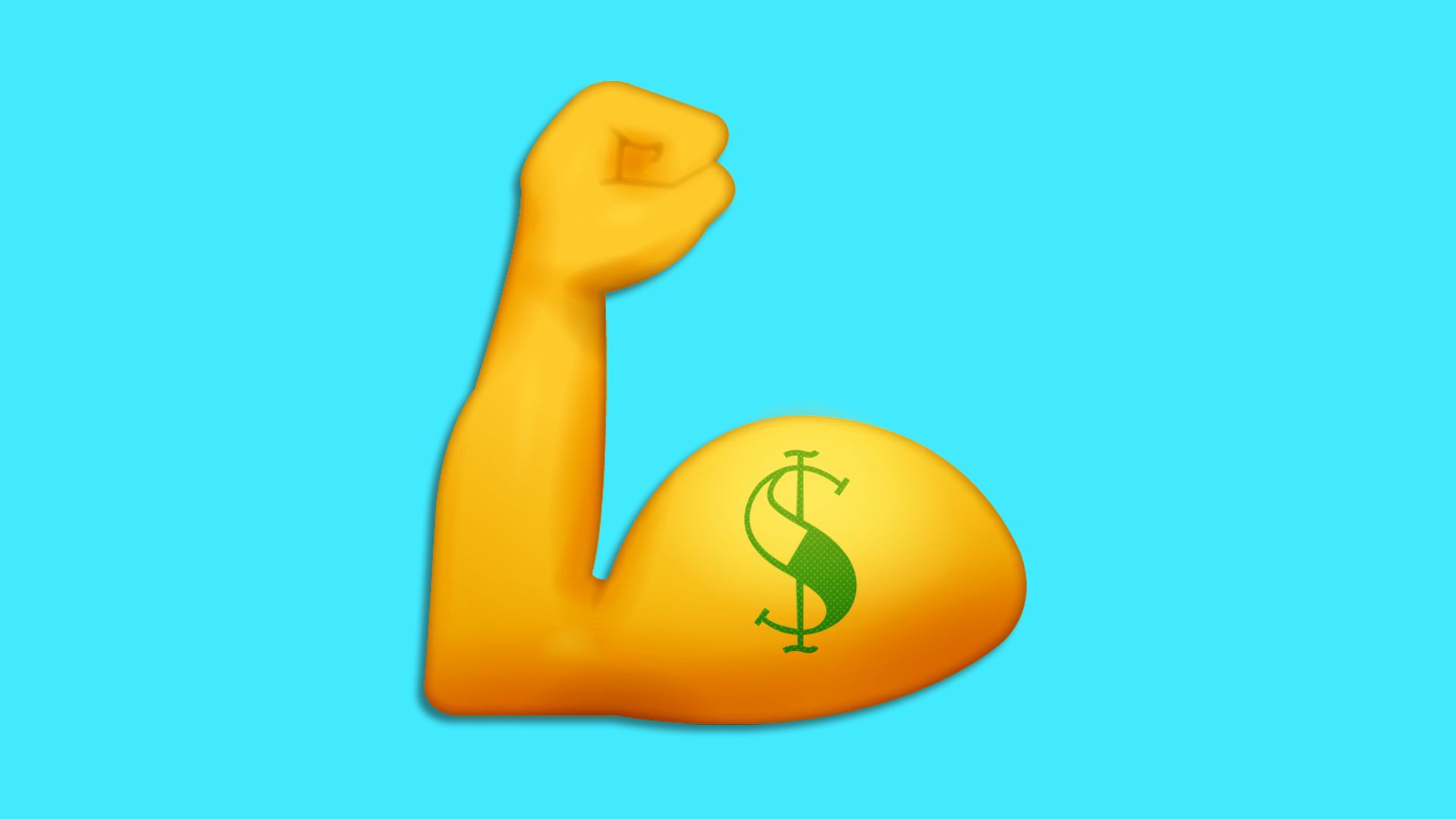 The union workers who build the nation's internet networks have a huge stake in how Congress decides to divvy up infrastructure funding— and they want strings attached to make sure they're not left on the sidelines.
Why it matters: The telecom workers' union sees an ally in President Joe Biden for its pressure campaign to ensure union members will play a role in infrastructure-funded jobs.
Driving the news: The Communications Workers of America, which counts 300,000 members in the broadband industry, is launching a new lobbying campaign Thursday — the Build Broadband Better campaign — to secure three key requirements in the broadband portion of the infrastructure package.
Prohibit companies that receive federal funding for broadband from interfering with union organizing.
Ban companies from using federal funds to hire subcontractors for broadband buildout as a way of avoiding collective bargaining.
Require that the companies pay the prevailing wage.
What they're saying: "You've got to make sure that when you're doing this, you're using the right folks to put it in," CWA President Chris Shelton told Axios. "And by the right folks, I mean unionized, qualified folks that know how to do this."
Flashback: The campaign builds on lessons learned from the economic recovery in the Obama administration.
"One thing we've experienced through the Recovery Act in the Obama administration is that you really need strings attached to this money for it to get the outcome that we want, if we're going to be investing tens of billions of dollars," CWA government affairs director Dan Mauer told Axios.
CWA members in some cases helped companies secure funding, only for their employers to hire non-CWA members to do the work, he said.
The big picture: Across the economy, the labor market is facing an unusual moment where employees seem to have more power and employers are struggling to fill jobs.
Tilson Technology Management, a Portland, Maine-based company that builds fiber, towers and other infrastructure, has about 140 open positions and has increased its rate for entry-level tower climbers from $17 an hour to $20 to $21 an hour.
"In this type of environment, the labor shortage itself is preventing us from actually taking on more work and work that is available," Tilson executive vice president of workforce Adria Horn told Axios.
What's next: Telecom trade groups, including the Wireless Infrastructure Association, have called for Congress to expand support for a registered apprentice initiative in the broadband industry to address labor shortages.
Yes, but: Shelton says major telecom companies have laid off roughly 45,000 CWA members in the last four years that he says could do the work necessary for broadband deployment.
CWA does not represent tower climbers, Shelton said, and an Economic Policy Institute report from October found that the share of telecom workers represented by a union has fallen from 60% in the 1970s to about 16%.
Meanwhile, Shelton said he's hopeful his union's requests will be included in the infrastructure package.
"Biden is pro, pro union and also is pro, pro getting this done, because he understands broadband is like water or electricity — it has to be done," Shelton said. "And the way to do it — the fastest and the best way — is using union people to do it."
Go deeper