Pfizer to seek FDA authorization for third dose of coronavirus vaccine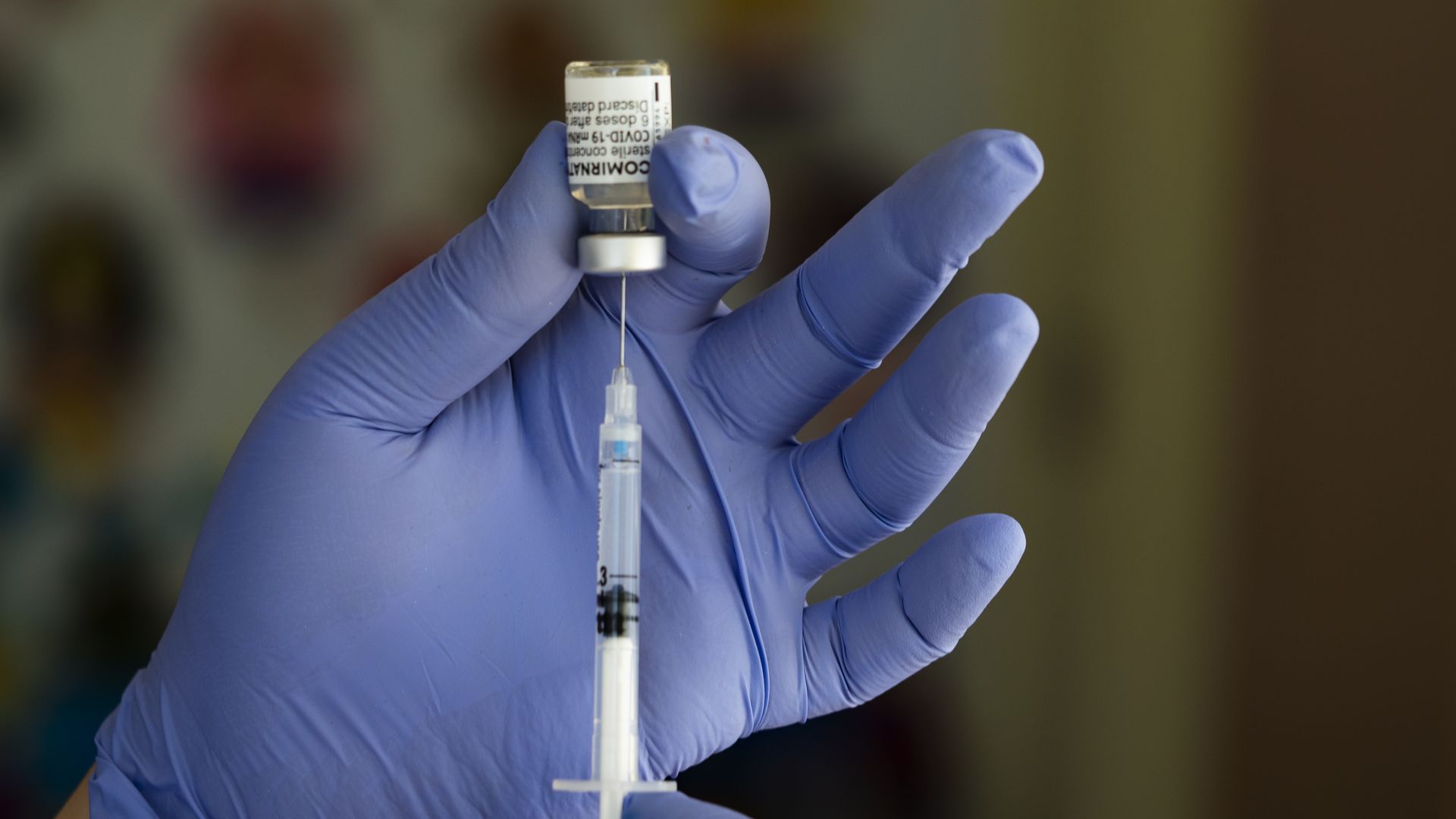 Pfizer is expected to seek authorization from the Food and Drug Administration to administer a third dose of its coronavirus vaccine to boost immunity and potentially stop the spread of coronavirus variants, according to AP.
Why it matters: Pfizer and BioNTech released the initial results of a study on coronavirus booster shots, finding that a third dose was five to 10 times more effective at neutralizing the virus than two doses.
What they're saying: Pfizer said in a statement the move to seek authorization for a third dose is motivated by "an observed decline in efficacy against symptomatic disease over time" and the emergence of new coronavirus variants, according to ABC News.
Pfizer and BioNTech said they're developing an updated version of their coronavirus vaccine based on the Delta variant, which was first discovered in India.
What to watch: They have already begun collecting clinical trial data for the updated vaccine and anticipate starting clinical studies in August, though the companies will need regulator approval before initiating the trials.
The big picture: A new study published in the journal Nature on Thursday found that the Delta variant is able to evade certain antibodies produced by natural infections and vaccines because of mutations to the cell entry mechanisms the virus uses.
The researchers also found that one dose of the Pfizer or AstraZeneca coronavirus vaccine "barely" protects against the Delta variant, which is believed to be more transmissible than other versions of the virus.
Editor's note: This story is breaking. Check back for more details.
Go deeper