Cargo glut at key Chinese shipping port loosens after global delays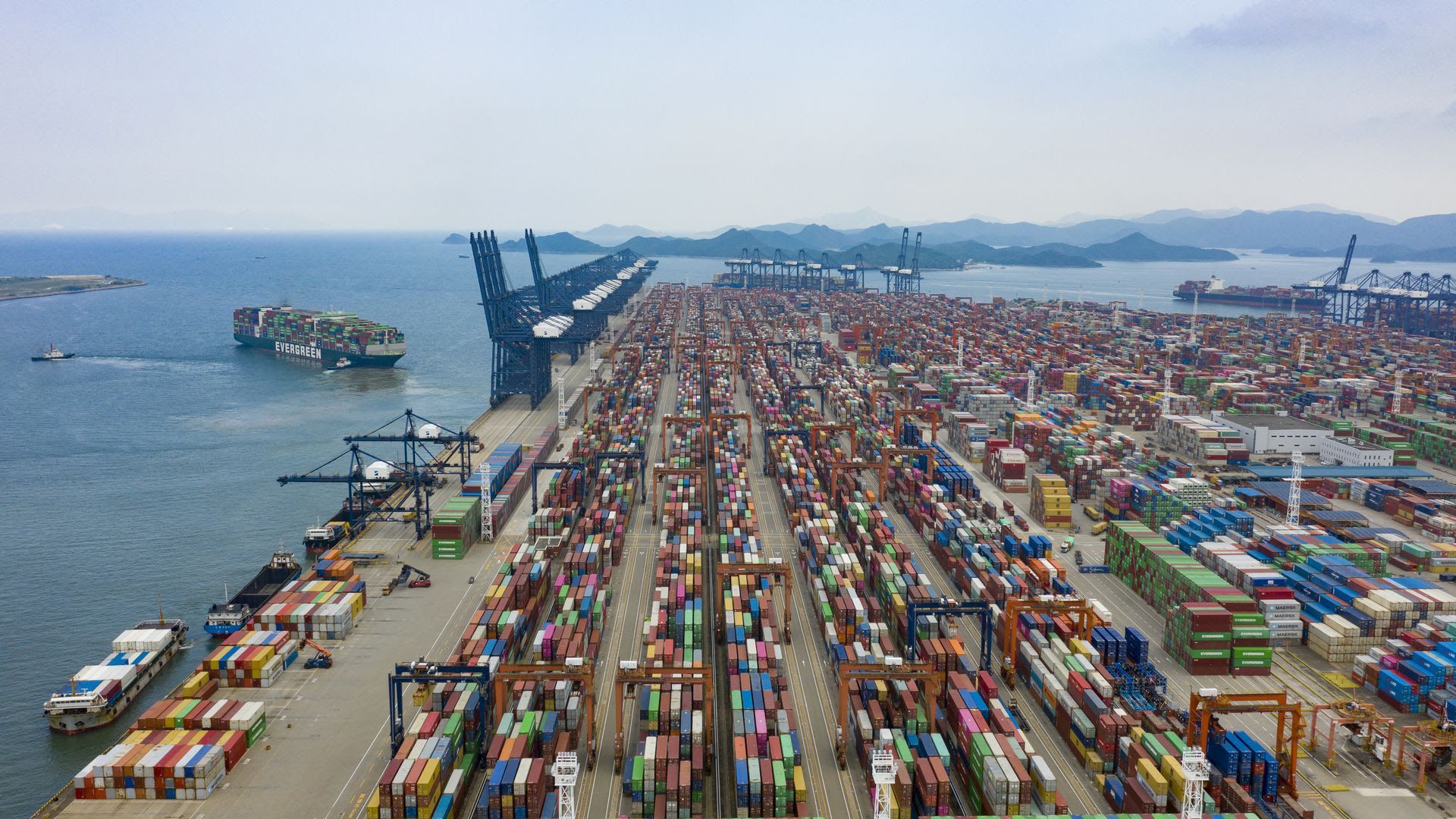 A key shipping port in Yantian, in southern China, is nearly back to full capacity after a recent COVID outbreak partially shut down operations.
Why it matters: Delays of up to 16 days were reported by shipping giant Maersk last month, threatening to slow down already logjammed global supply chains even further.
Waiting periods are now down to half a day on average, Maersk reports, with productivity at the port back to 85% of normal levels. 
By the numbers: Yantian and neighboring ports are among the busiest in the world, but they're far from the only ports seeing delays. 
Globally, schedule reliability remains below 40%, according to Denmark-based Sea Intelligence, compared to levels above 70%-80% in 2019. 
More than 400 ships traveling between Asia and the West Coast were late by more than two weeks during the first five months of this year. Compare that to 388 vessels in total that were late between 2012 and 2020.
What to watch: Retailers are concerned that existing backlogs may delay upcoming holiday season shipments.
The National Retail Federation urged President Biden in a letter last month to address supply chain issues as part of the administration's Build Back Better infrastructure plan. 
Go deeper