Verdict looms in sedition case roiling Jordanian royal family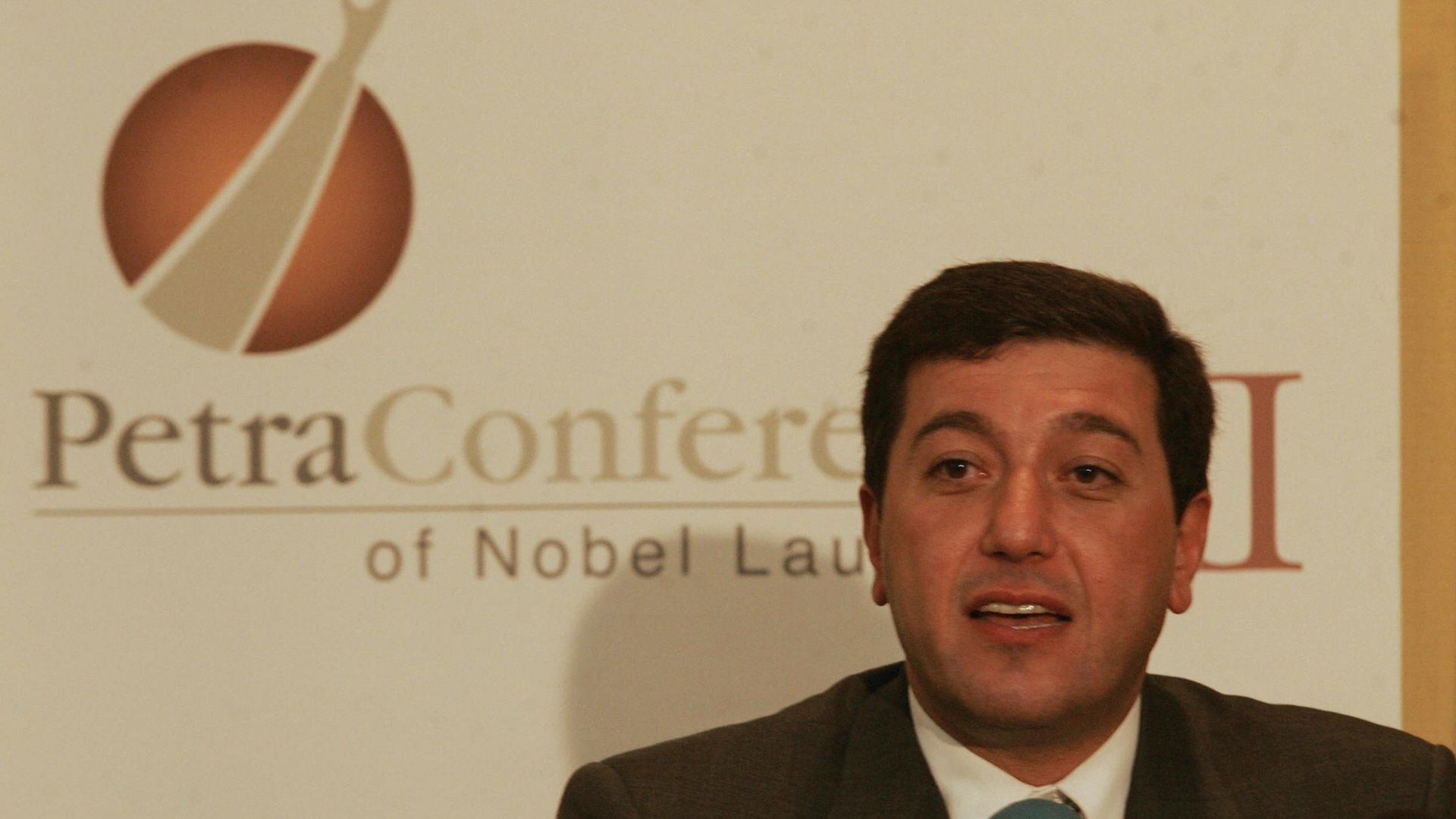 Amman, Jordan — A verdict will land on Monday for the primary defendant in a sedition case that has shaken Jordan over the last three months.
Driving the news: Bassem Awadallah, a former chief of Jordan's royal court who is also close to Saudi Crown Prince Mohammed bin Salman, stands accused of conspiring with Jordan's former Crown Prince Hamzah bin Hussein to destabilize the kingdom. He has pleaded not guilty, and his lawyer tells Axios he is already preparing for an appeal.
The backstory: Jordanian officials originally described the alleged plot as a coup attempt. Now they say it was a broader plot involving other countries.
Jordanian media outlets last month published a purported confession in which Awadallah reportedly wrote that Prince Hamzah had expressed frustration and criticism of the king in private meetings and "was seeking my advice because I was the chief of the royal court in Jordan and I am now close to senior Saudi officials."
Prince Hamzah is front and center in both the charge sheet and in Awadallah's statement, but he is immune from prosecution as a result of an agreement sponsored by Prince Hassan bin Talal, the king's uncle.
Driving the news: A recent Washington Post opinion piece, citing a Jordanian intelligence report, linked the palace intrigue in Jordan to a push by the Trump administration and Israel to win Saudi backing for Donald Trump's Middle East peace proposal.
What they're saying: Awadallah's lawyer, Mohammad Afifi, questioned the fairness of the trial before the state security court and told Axios that if the decision is not in favor of his client, he will appeal to the regular appeals court.
Afifi, himself a former chief judge at the state security court, says that while he continues to believe in the need for a security court, the fact that it was formed by the executive and not the judicial branch makes it unable "to accomplish the international criteria for justice that the court display independence and impartiality."
Afifi, who submitted a 34-page closing argument on Tuesday, also said his client was in good spirits.
Worth noting: Afifi's request to call 25 individuals, including three princes, to testify was rejected. The court argued that the witnesses' testimonies would not be productive, Axios has learned.
What's next: If found guilty, Awadallah would face a minimum prison term of five years and a maximum of 30.
Go deeper