A shorter workweek gets a longer look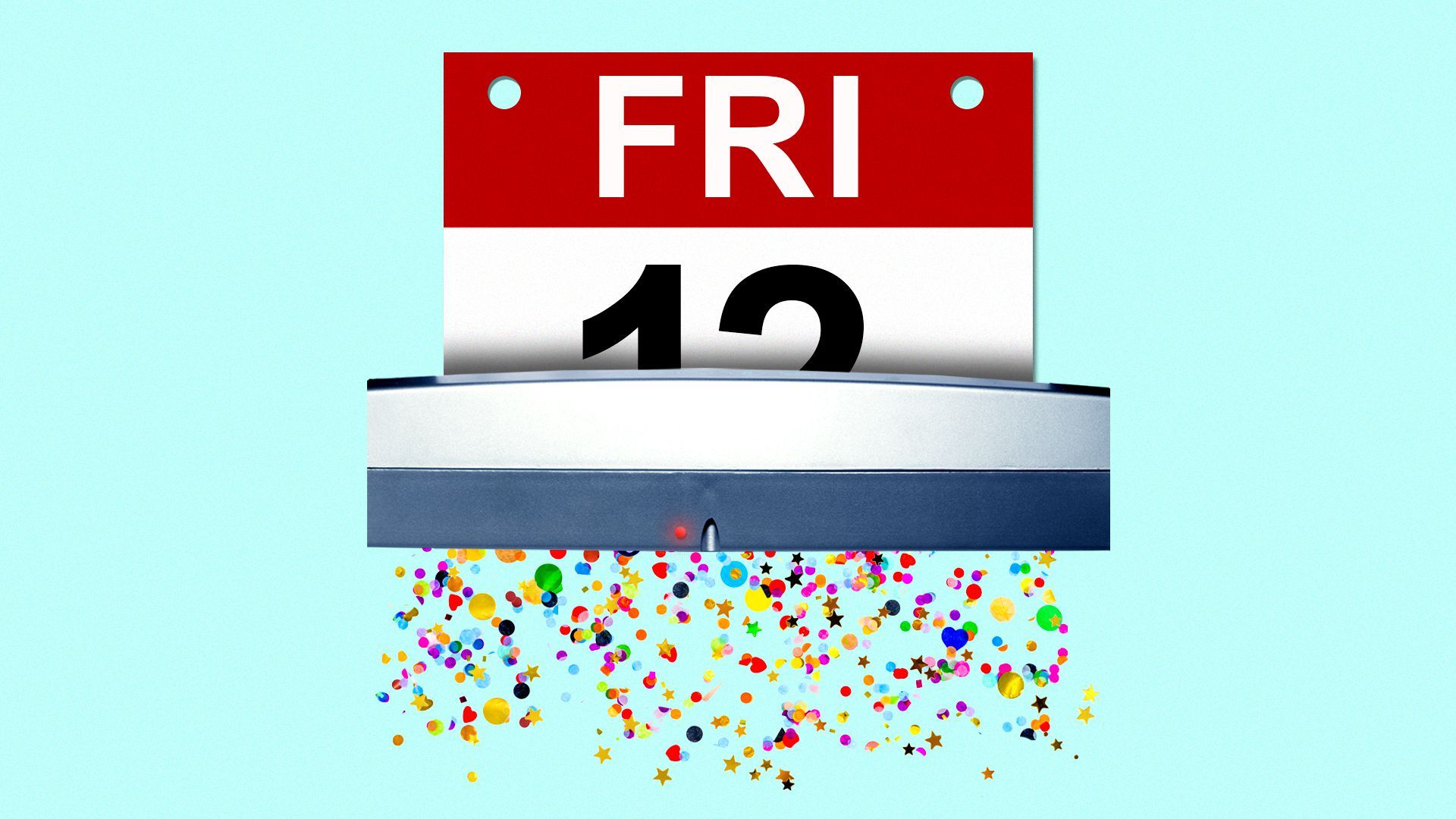 Before the pandemic, the four-day workweek was a pipe dream. Now, it's quickly gaining popularity.
Why it matters: The pandemic underscored burnout's damaging effect on workforces — and how flexibility can mitigate it. One solution is to work fewer days, which could paradoxically boost productivity.
Driving the news: In Iceland, cuts in working hours — without accompanying pay cuts — did not impact worker productivity, new research shows, and employees reported less stress and an improved work-life balance, writes Axios' Yacob Reyes.
The tech company Kickstarter is experimenting with a four-day workweek, per Axios' Ina Fried.
Microsoft's Japan offices reported a 40% spike in productivity during a trial in which employees have Fridays off.
The big picture: More and more firms —especially tech companies on the West Coast — are looking into the four-day workweek, but it's still a tiny part of the economy.
There are 4.5 times as many ZipRecruiter job postings mentioning four-day workweeks now as there were in 2016, reports Bloomberg. But they only comprise 0.6% of all postings.
What's next: It's not just the length of the week that firms are rethinking.
The pandemic spotlighted working parents' tough job of juggling work and child care, and one idea is to shorten workdays themselves to align with the school day's 3pm end time, Adam Grant, an organizational psychologist at the University of Pennsylvania's Wharton School, writes in the Economist.
Go deeper