Biden marks 6 months since Capitol riot "posed an existential crisis"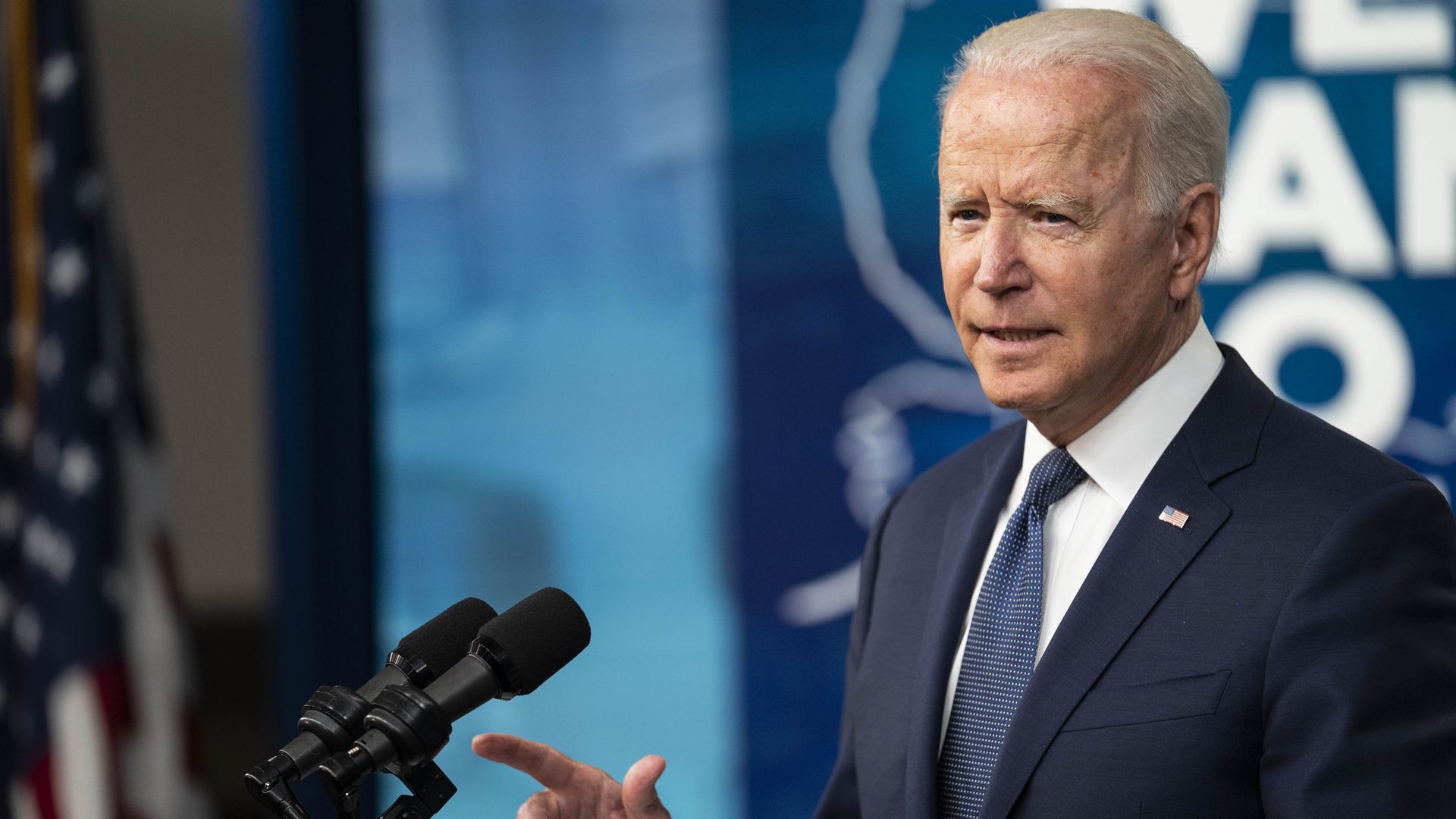 President Biden issued a statement marking six months since the Jan. 6 U.S. Capitol riot, saying it was "disorder," not dissent, and "posed an existential crisis and a test of whether our democracy could survive."
What he's saying: "Not even during the Civil War did insurrectionists breach our Capitol, the citadel of our democracy. But six months ago today, insurrectionists did," Biden said on Tuesday. "[S]ix months later, we can say unequivocally that democracy did prevail — and that we must all continue the work to protect and preserve it."
Go deeper: Over 535 charged over Capitol riot as FBI hunts more suspects
Go deeper