Finding the right mix to make hybrid offices work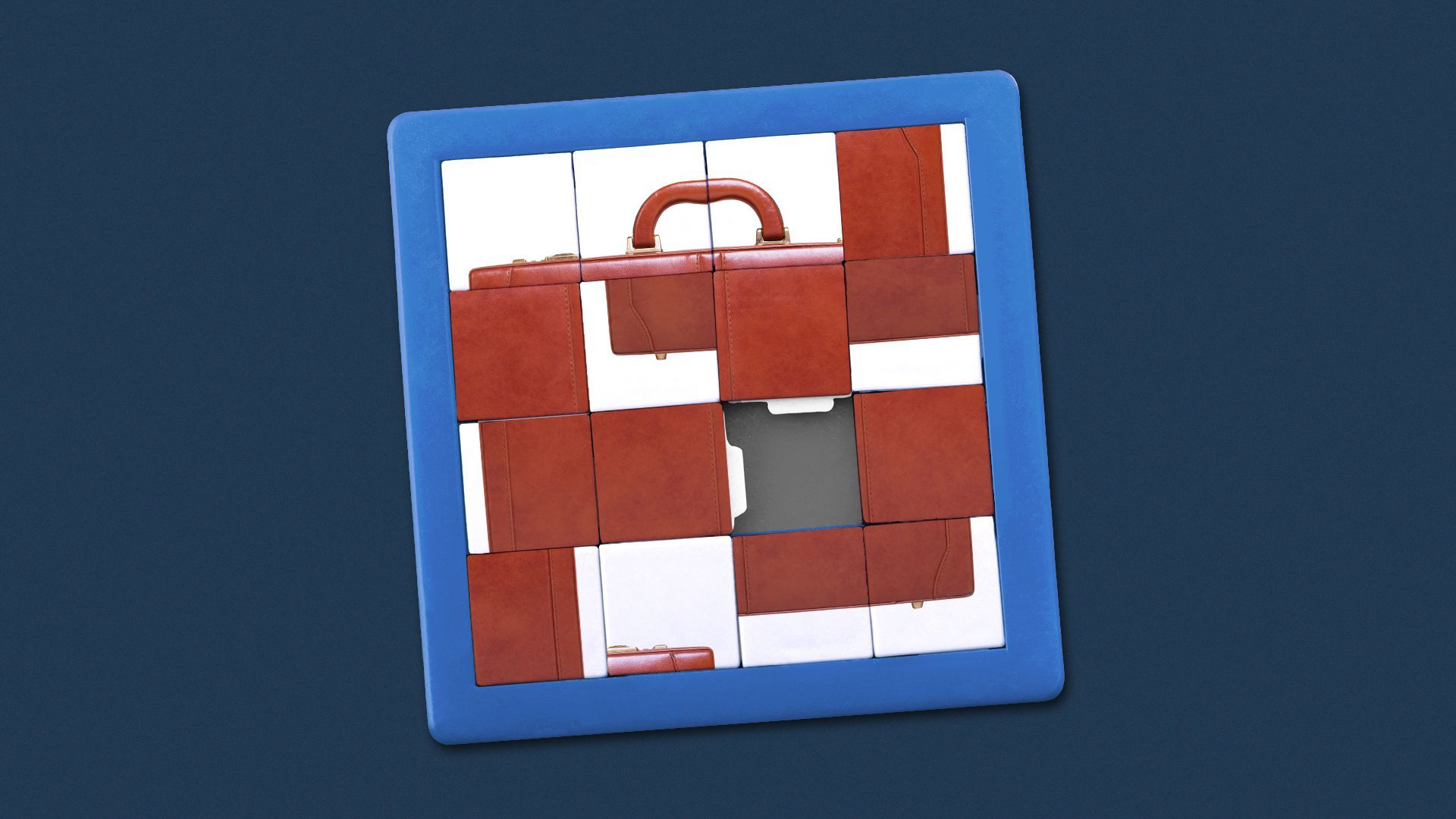 The overwhelming majority of workers and employers want hybrid work with some days in the office and some days away, or even some workers permanently in person and others always remote. But, done imperfectly, such a system could create a two-class system between those in the office and those out of it.
What's happening: Now some firms are starting to figure out what the future of equitable hybrid work and hybrid workplaces could actually look like.
Here's one model for hybrid work: New York bank Synchrony Financial is telling its employees they aren't allowed to come into the office more than four days a week, Bloomberg reports.
It's one way of chipping away at the out-of-sight, out-of-mind struggle that remote workers will likely deal with as some of their colleagues return to the office.
"Our employees told us across the board they wanted a more flexible work arrangement," Synchrony CEO Brian Doubles told Bloomberg. "A big part of this is how do you go about this in a way that's inclusive?"
It's a notable departure from what most Wall Street firms want, which is a full return to work.
The big picture: It's still unclear what balance of remote and in-person work most companies will arrive at in the post-pandemic world.
There's a disconnect between how much workers want to work from home — 46% of the time (so about 2.5 out of five days a week) — and what employers are offering them (21.3% of the time, so about one day a week), says Nicholas Bloom, a Stanford economist, based on his research.
Levels of fully remote work are already down by half compared to their pandemic peak, Indeed chief economist Jed Kolko notes, though still well above pre-pandemic norms.
But, as Bryan has reported, workers are willing to forgo raises or even quit their jobs if they're not given the flexibility to work remotely. So models like Synchrony Financial's that try to bake telework into company culture could take over Corporate America.
Go deeper