CB Insights nears one million email subscribers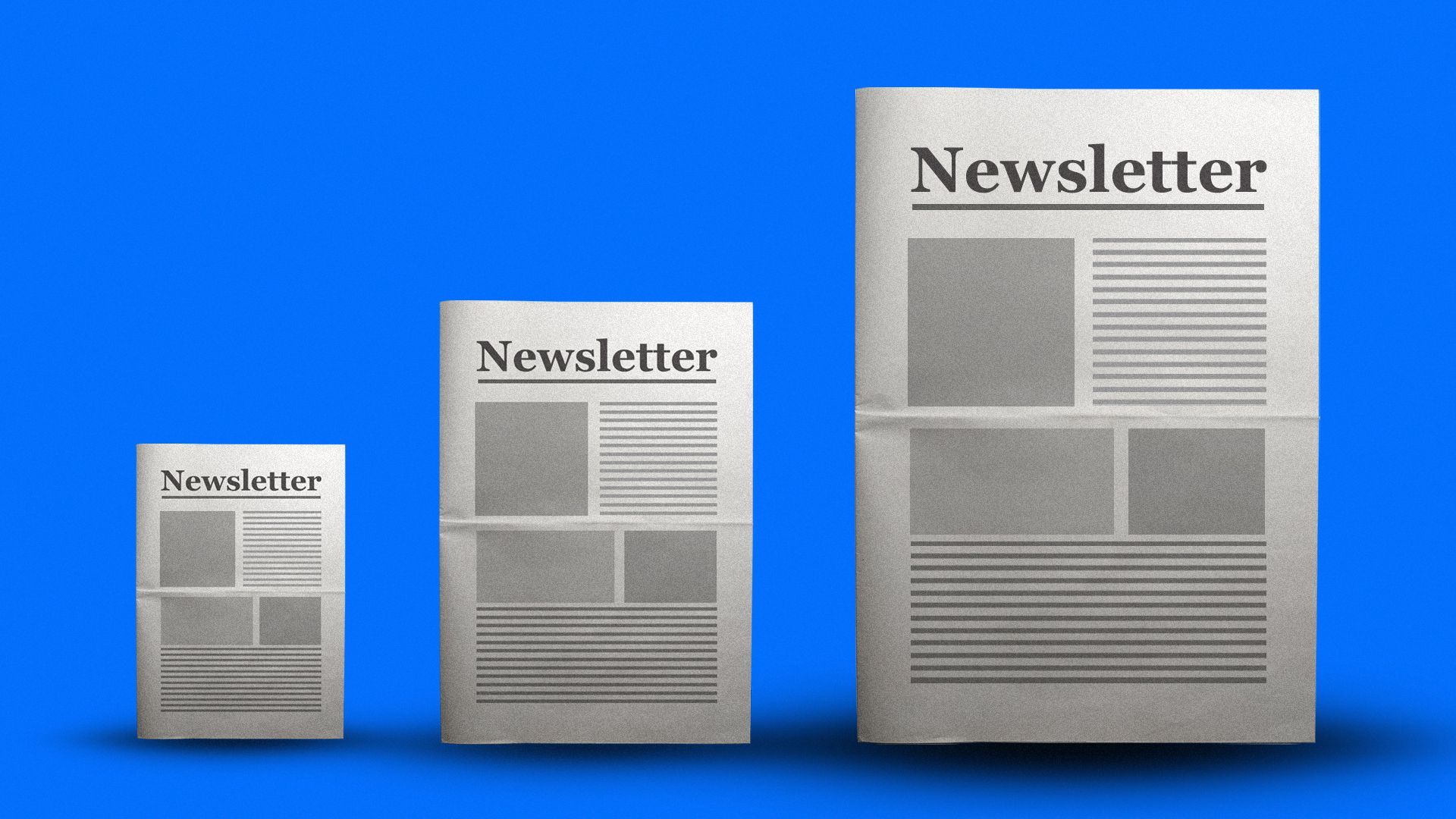 CB Insights, a data software company that caters to buyers and sellers of technology, has nearly one million email newsletter subscribers, co-founder and CEO Anand Sanwal tells Axios.
Why it matters: Long before Silicon Valley titans began launching their own media arms, CB Insights created a blueprint for how tech companies can use content to bolster their businesses.
Most of CB Insights' content mixes humor with B2B tech and investing insights, a strategy similar to Morning Brew.
The company has a dedicated team of analysts and writers that help to drive its media content across newsletters and social media.
Be smart: The company uses social media, like its Instagram account, to test ideas and humor that can work for its newsletters, Sanwal says.
While Sanwal concedes that the light-hearted nature of CB Insights' content has at times turned off clients, he says that for the most part, the firm's strategy has been an enormously successful leads generator.
The firm began investing in content shortly after it launched in 2010 as a way to better compete against data giants like Thomson Reuters, Dow Jones and S&P.
"We said, ok, that's how to punch above our weight — actually give people something useful and data driven," Sanwal says.
By the numbers: CB Insights has been putting out its flagship newsletter, which reaches more than 750,000 people, for years. The newsletter offers a mix of custom research and analysis, including charts and graphics.
It has also launched a series of niche newsletters around topics like digital health, consumer retail and financial services, which collectively have around 150,000 subscribers.
What's next: The subscription-based data company, which is on track to bring in nearly $100 million in annual recurring revenue next year, has no plans to sell, but Sanwal says he wouldn't rule out exploring an IPO next year.
The firm today has more than 1,000 clients, mostly enterprise businesses, that pay on average around $60,000 per year for a team license to CB Insights' custom data and research dashboards and reports.
Sanwal sees the addressable market for his business as being 100,000 businesses, and he hopes media will help him attract those customers.
He plans to continue doubling down on newsletters.
Go deeper