The boomerang-worker boom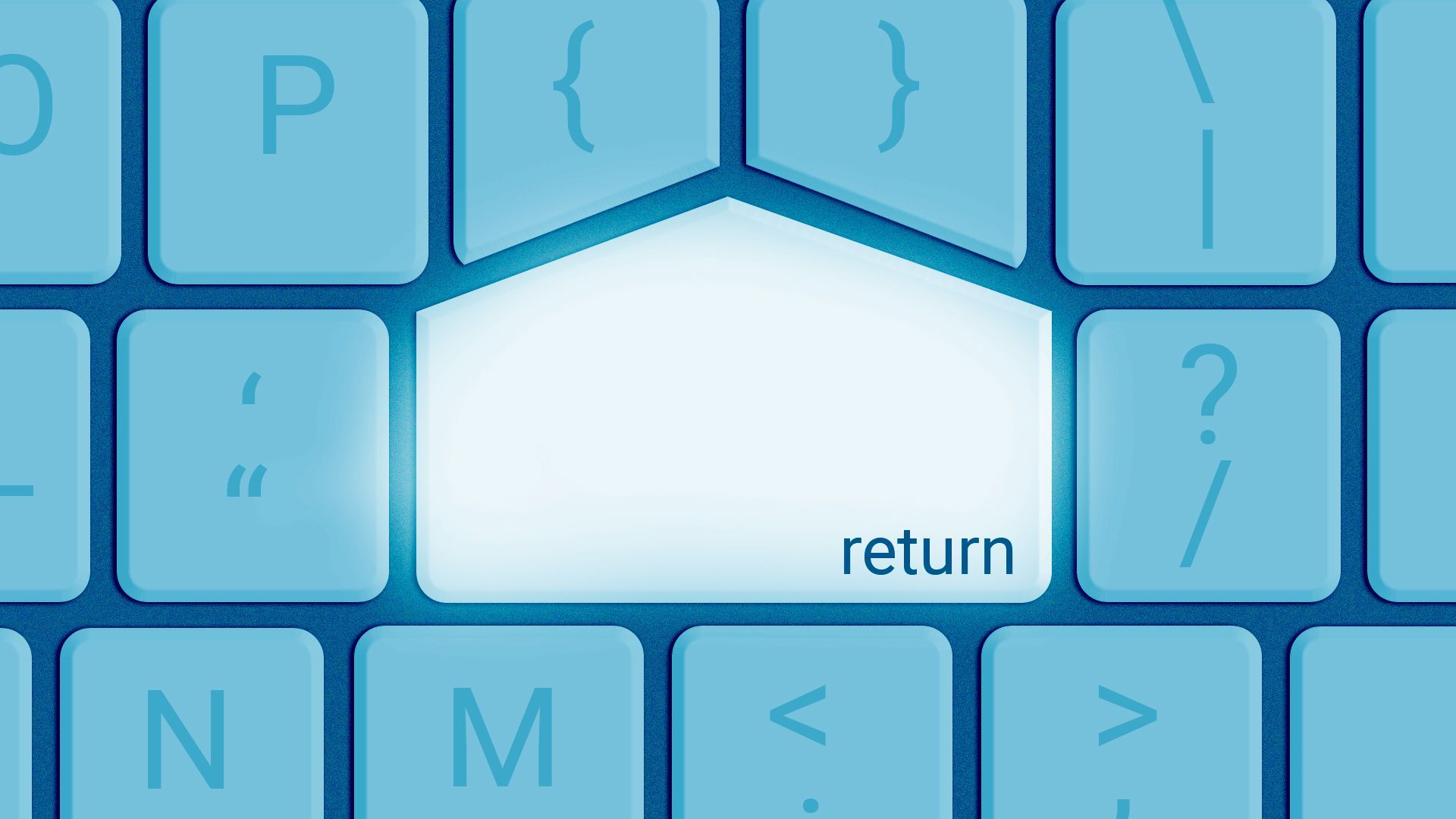 "Boomerang workers" — those who've returned to their hometowns to do remote work — rose with the pandemic, but the phenomenon shows signs of sticking around beyond it.
The big picture: Workers typically have to move to where the jobs are, centralizing top talent in big coastal cities. But as COVID drove rapid adoption of remote work, many people who were able to opted to return to their roots to be closer to family, raise kids in familiar settings or simply escape big city life.
What's happening: The boomerang effect isn't limited to any one industry. But tech workers in particular are choosing to leave big tech hubs like San Francisco, Seattle and New York and moving back to previous stops, or to their own hometown or a spouse's. That's jumpstarting tech communities in some mid-sized cities.
For example, a large number of Tampa Bay natives have returned to the area after stints in bigger cities, bringing their contact lists and industry expertise with them.
Allie Felix grew up in Tarpon Springs but left for venture capital jobs in San Francisco and New York. She moved back to join Embarc Collective, a startup and entrepreneur support hub in Tampa that launched in 2018.
Whitney Holtzman, a Tampa native, honed her sports marketing skill in New York before returning to start her own business helping athletes grow their social media influence and reach.
Of course, plenty of people moved back home for a variety of reasons well before the pandemic hit — but they often had to leave their jobs behind when they did.
Now that more companies are allowing remote work, employees often have the freedom to take their jobs with them when they high-tail it home. Or they are starting their own businesses.
"It's very appealing for people to feel like they're coming in on the ground floor" of a city's tech scene, Lakshmi Shenoy, CEO of Embarc Collective. "They get to help build and shape it."
Yes, but: The remote work option alone isn't always enough. Shenoy said the biggest questions people ask when thinking about moving back to the Tampa Bay Area are:
Are there job opportunities in case the remote version of their current job doesn't work out?
Are there opportunities for their spouses?
Are the schools good?
Between the lines: Part of the boomerang was driven by newly remote workers moving back to be closer to their parents for help with child care. But even among those who saw it as a temporary move, many are opting to stay. And those who can't work remotely are simply looking for local jobs.
"A lot of people moved toward their parents for child care, and a lot of that will stick. Family relationships changed during the pandemic," said Betsey Stevenson, a University of Michigan economist.
In Tulsa, Okla., a program called Tulsa Remote offers people $10,000 to move to the city to work remotely.
About 30% of those who've accepted the offer have lived in Tulsa or have a family connection to the city, said Ben Stewart, executive director of Tulsa Remote.
The other side: There's no guarantee for how much of the boomerang will last as cities and offices reopen.
The number of people working from home is already on the decline, per data from Indeed, although the level is still several times higher than pre-pandemic levels.
Go deeper