Aging condos called time bombs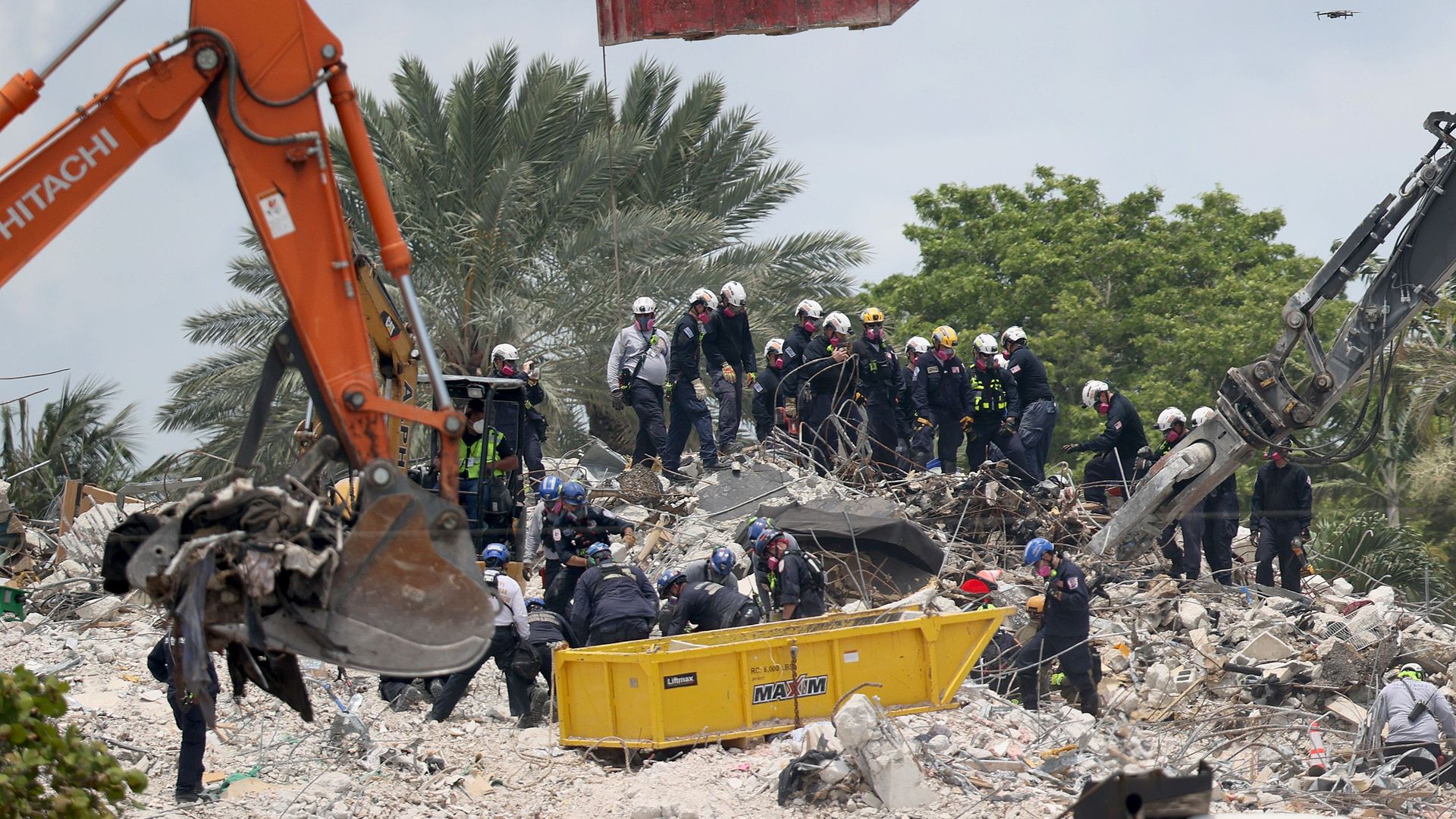 It's not just the structural soundness of high rises that's being scrutinized after the Surfside calamity. The amateurish way many condos are governed is also being challenged.
What they're saying: "Some economists argue that the U.S. and other countries made a mistake by going too heavily into condos ... in the decades after World War II," Peter Coy of Bloomberg Businessweek reports.
Florida's strict building regulations for high rises "have been enforced unevenly by local governments, and sometimes not at all," the New York Times reports.
In a warning that reflects the dynamics at the doomed Surfside high-rise, Bloomberg quotes a 2020 report called "Breaking Point," from the Foundation for Community Association Research:
"[A]ssociation homeowners and boards often are focused on keeping regular assessments low and only investing in visible, immediate outcomes."
Professor Evan McKenzie of the University of Illinois Chicago School of Law, a specialist in urban politics, told Bloomberg that aging condos are a "ticking time bomb."
Go deeper: Read the "Breaking Point" report.
Go deeper