WSJ: Baby boomers stockpiled almost 30% of all U.S. wealth, now they're giving it away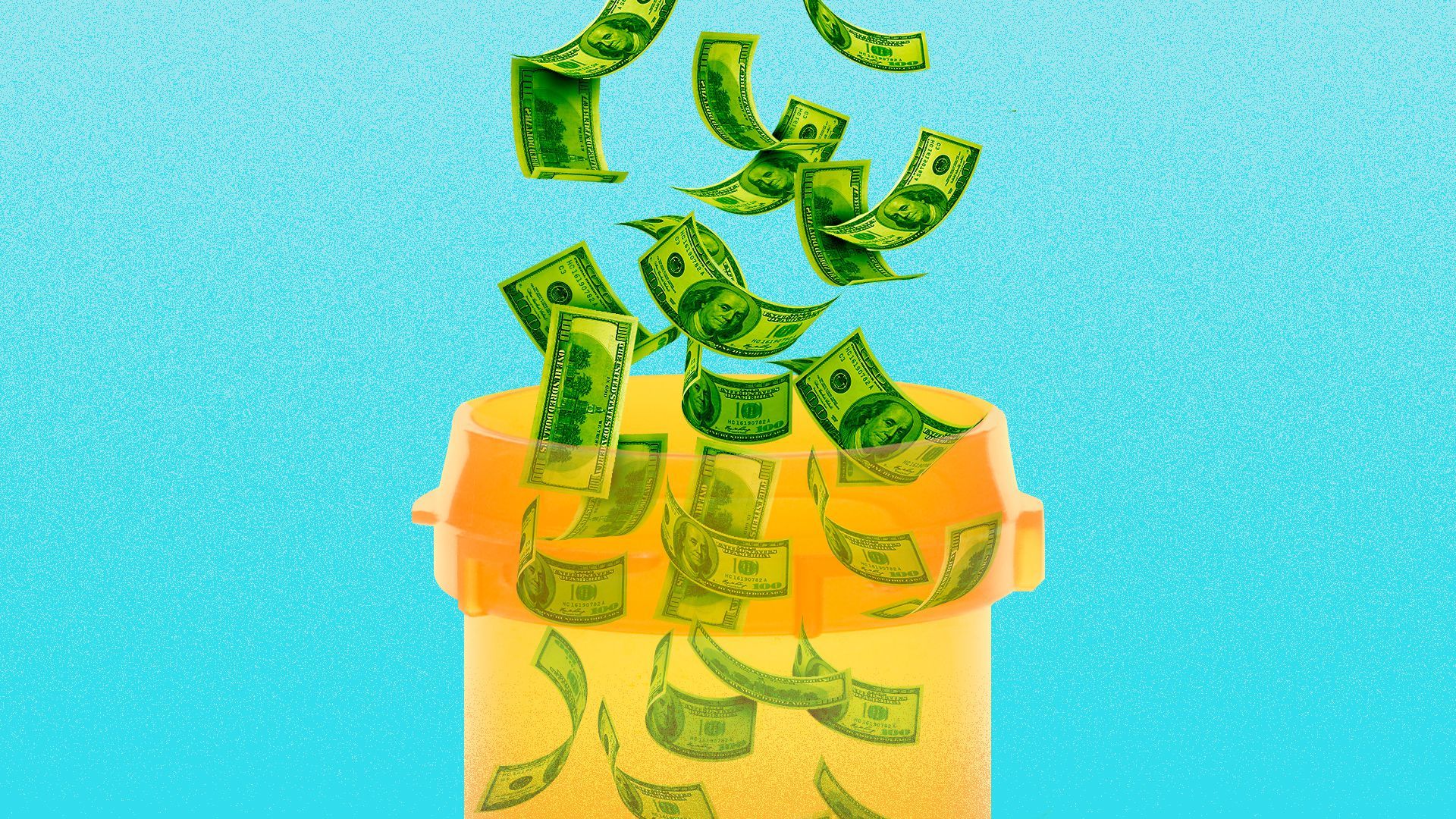 Baby boomers and older Americans had accumulated a net worth of around $35 trillion by the end of this year's first quarter, the Wall Street Journal reports.
What's happening: The money is now going to their heirs and others, "unleashing a torrent of economic activity including buying homes, starting businesses and giving to charity," the Journal writes. They are expected to hand down around $70 trillion between 2018 and 2042.
$61 trillion is expected to go to their millennial and Generation X heirs, and the rest will be going to charity, according to research and consulting firm Cerulli Associates, cited by WSJ.
By the numbers: The $35 trillion represents 27% of all U.S. wealth, an increase from the 20% they had three decades ago, the Journal notes. Federal data shows that their wealth represents 157% of U.S. gross domestic product.
The average inheritance received in 2019 amounted to $212,854, compared to $146,844 in 1998.
Baby boomers have started giving away part of their wealth ahead of their deaths, as the "[a]nnual gifts taxpayers reported to the Internal Revenue Service—a fraction of the gifts that flow outside the tax system—rose to $75 billion in 2016, from an inflation-adjusted $45 billion in 2010," per WSJ.
The big picture: "Inheritances and gifts can bring financial stability to some recipients, and for others can provide the freedom to take more risk—something data have shown drives a greater willingness to invest in stocks, and an increase in riskier work ventures, such as starting a business, that have the potential for bigger payoffs," according to the Journal.
Go deeper