How the wearable hardware battle is shaping up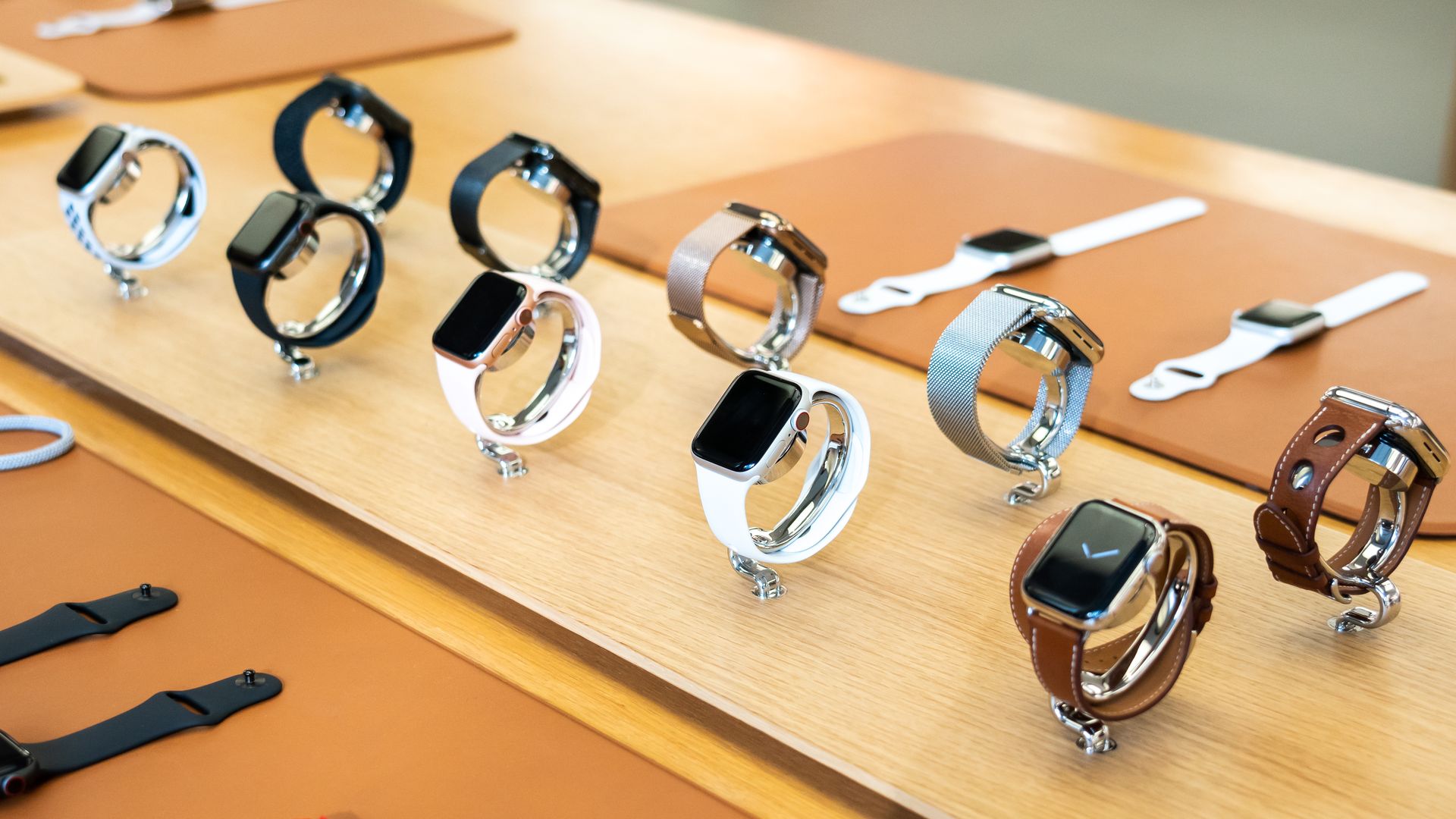 The fight for the next generation of hardware has already begun, and nearly all the tech giants are taking part.
Why it matters: All the firms that were successful with the phone want a place in what comes next. So do all the companies who came up short in mobile. That's a lot of companies.
Here's a look at the three most critical new categories, with some of their pros and cons, and a look at the competitive landscape this far.
The wrist
Pros: There's room for a decent size screen, direct access to measure things like heart rate and a history of people wearing devices there.
Cons: Just shrinking phone apps to fit the tiny screen isn't very satisfying, and figuring out the best means of input remains tricky.
Early leader: Apple Watch
In the mix: Google has struggled, but the addition of Fitbit gives it another chance. Samsung, meanwhile, stands to benefit from its partnership with Google. Facebook is also working on products in this space.
The ear
Pros: It's a natural spot for a speaker and a pretty good place for microphones, and people are used to putting things in their ears.
Cons: There's very little space for a battery or processor, so computing work will have to be done by a nearby device.
Early leader: Apple AirPods
In the mix: Everyone else has their own buds, including Samsung, Google, Amazon and Microsoft.
The eyes
Pros: There are different ways to serve up a display from smart contact lenses to lightweight goggles to full headsets.Cons: Glasses are a familiar accessory, but they have also set an expectation that anything placed there will be lightweight and fashionable. That means today's devices are either underpowered or too bulky for the masses.
Early leader: It's still a wide open field.
In the mix: On the lightweight side, Snap has been experimenting with Spectacles for some time. On the bulky but powerful front, Microsoft's Hololens has won military and business deals. Google has been reeling since its early setbacks with Glass, but it continues to invest, while Facebook plans to start testing its own smart glasses later this year.
Go deeper: Your smartphone is breaking up
Go deeper