Poll: Americans more worried about restrictive voting laws than election fraud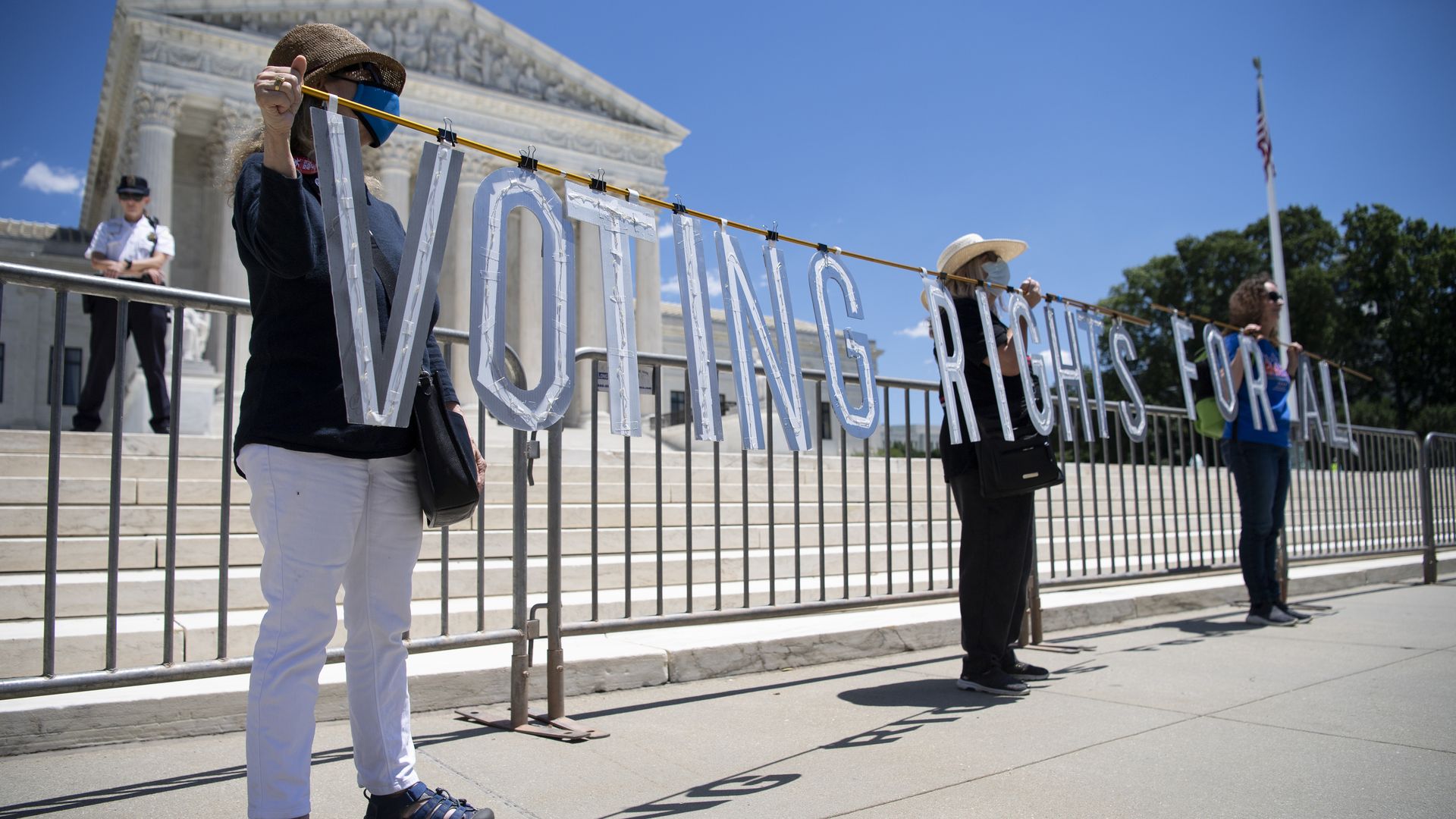 More than half of adults in the United States are more concerned about laws restricting voting access than making sure that no one who is ineligible votes, according to a new survey from NPR/PBS NewsHour/Marist.
Why it matters: 67% of Americans — including majorities of Republicans, Democrats and independents — said they believed American democracy is currently under threat, though the survey did not ask what they believed is threatening it.
By the numbers: 72% of Republicans in the survey supported the goal of ensuring that no one who votes is ineligible to do so, while 85% of Democrats and 52% independents supported making it easier to vote.
There was broad agreement that people must show a government-issued ID in order to vote, with 94% of Republicans, 83% of independents and 57% of Democrats agreeing with that requirement.
50% of those surveyed approved of President Biden's job so far, though his approval is severely partisan.
He had a 89% approval rating among Democrats and 48% among independents, but only 11% of Republicans agreed with his performance.
The big picture: The Supreme Court on Thursday supported voting restriction laws passed by the GOP-controlled Arizona State Legislature in a 6-3 ruling.
That ruling may make it more difficult for the Department of Justice to successfully challenge controversial new voting laws in other states, Axios' Stef W. Kight reports.
Senate Republicans blocked Democrats' expansive voting rights bill through a legislative filibuster last week.
Methodology: This poll surveyed 1,115 U.S. adults using live telephone interviewers from June 22-29. The full sample has a margin of error of plus or minus 3.7 percentage points, with larger margins of error for smaller group subsets.
Go deeper