Drug-pricing ad campaigns target moderate Democrats and pharma allies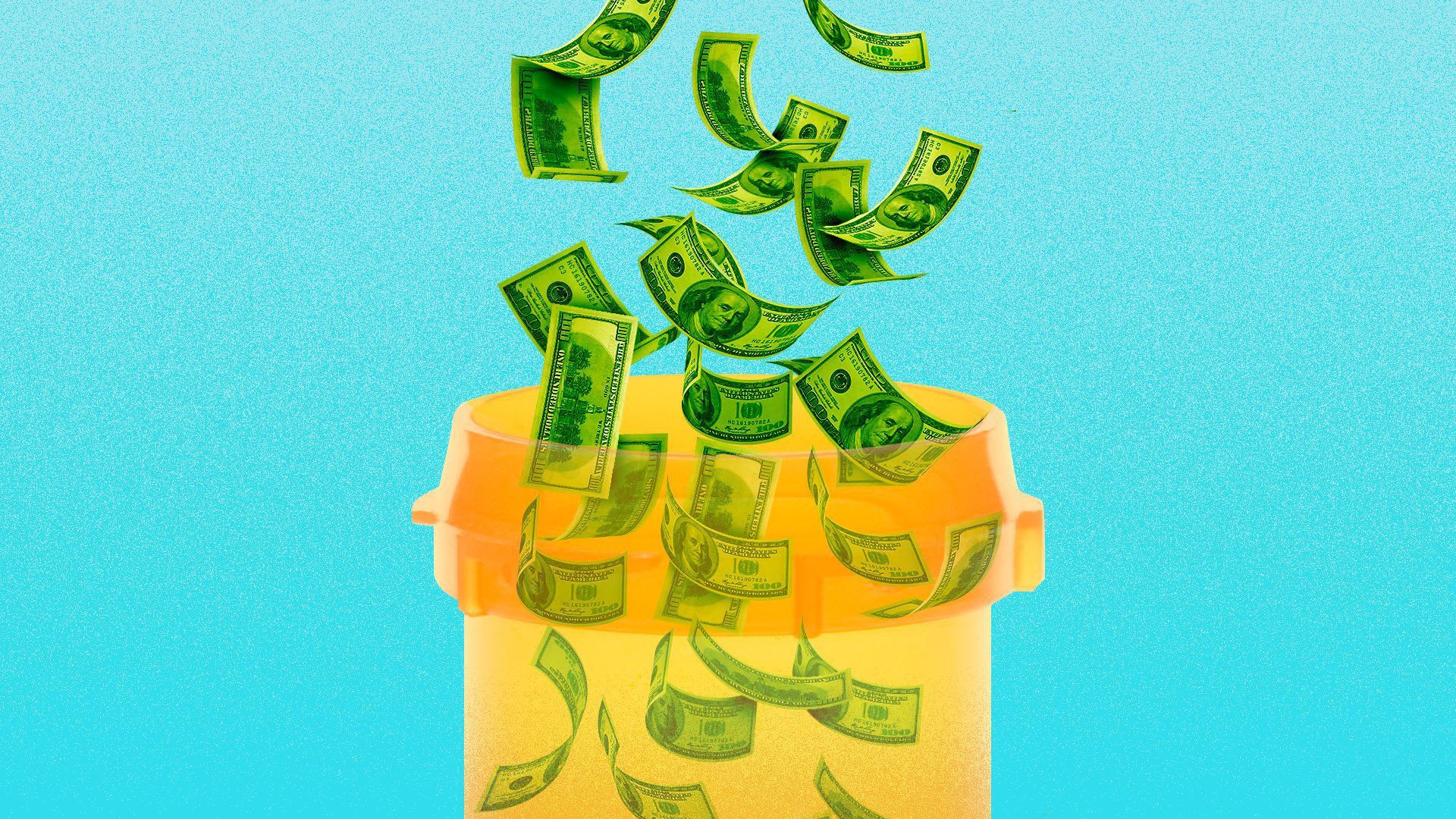 One Democratic defector in the Senate could sink the party's effort to lower prescription drug prices, and a series of new ad campaigns are giving strong hints about who advocates are most worried about.
Driving the news: Two organizations advocating for Medicare to have the authority to negotiate drug prices announced new ad campaigns yesterday.
Protect Our Care said it's launching digital ads in New Jersey and West Virginia advocating for Medicare negotiations. It's also running ads in Arizona and has plans to add Delaware to the list. 
These states are represented by Sens. Bob Menendez, Joe Manchin, Kyrsten Sinema and Tom Carper — all members who are either politically moderate or considered more sympathetic to the drug industry than the rest of the caucus. 
Patients for Affordable Drugs Now announced a pro-Medicare negotiations campaign targeted specifically at Menendez, Carper and Sen. Bob Casey, all of whom are members of the Senate committee tasked with writing the legislation. 
The intrigue: The Patients for Affordable Drugs Now campaign originally included Sen. Michael Bennet as well, but the organization announced yesterday that it's suspending its activity in Colorado. 
"We received strong assurances of Senator Bennet's continued commitment to fighting for a strong Senate Finance Committee drug pricing bill that will include an effective approach to Medicare negotiation," the organization said in a statement. 
Go deeper