Top Trump Organization executive pleads not guilty to tax fraud charges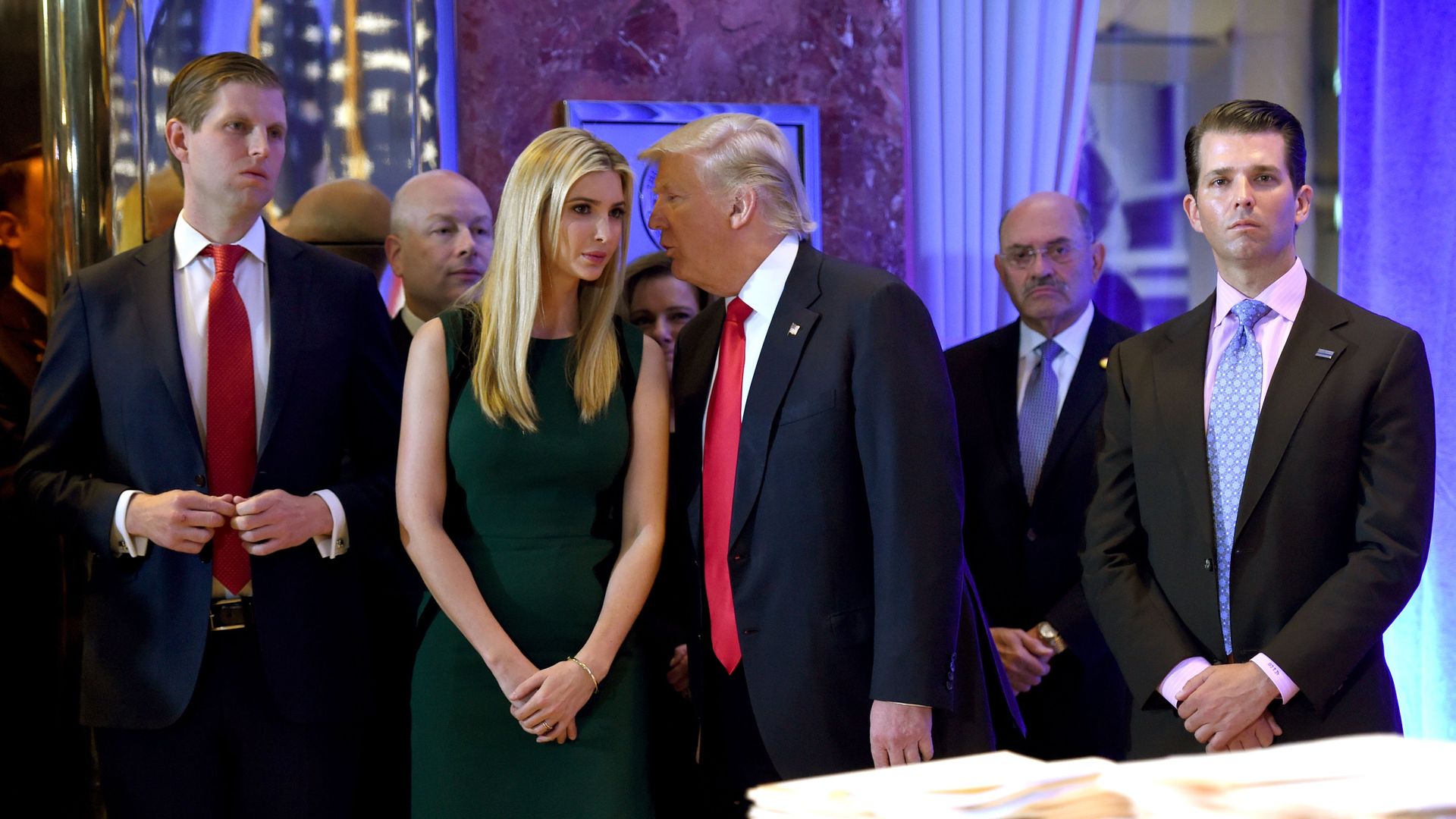 Longtime Trump Organization Chief Financial Officer Allen Weisselberg and lawyers for the company pleaded not guilty to tax-related charges on Thursday.
The latest: Weisselberg was arraigned one day after a grand jury returned an indictment, charging him and the Trump family company with grand larceny and scheme to defraud.
The case involves fringe benefits given to employees, including the use of apartments and automobiles. The Trump executive allegedly received more than $1.7 million in off-the-book compensation.
Prosecutor Carey Dunne described a 15-year-long tax fraud scheme "orchestrated by the most senior executives," including Weisselberg, that was "sweeping and audacious."
Details: "The defendants ... engaged in a scheme constituting a systematic ongoing course of conduct with intent to defraud more than one person and to obtain property from more than one person by false and fraudulent pretenses representations and promise," the indictment reads.
Prosecutors allege that from 2005 through this June, "defendants and others devised and operated a scheme to defraud federal, New York State, and New York City tax authorities."
"The purpose of the scheme was to compensate Weisselberg and other Trump Organization executives in a manner that was 'off the books': the beneficiaries of the scheme received substantial portions of their income through indirect and disguised means, with compensation that was unreported..."
Weisselberg surrendered to the Manhattan district attorney's office early Thursday morning.
There is no sign Weisselberg is planning to cooperate.
Why it matters: The indictments are the first in Manhattan District Attorney Cy Vance's long-running investigation into Donald Trump's finances, which has attracted national media attention and triggered a legal battle that twice reached the Supreme Court.
Prosecutors have mounted an aggressive effort to pressure the 73-year-old Weisselberg — who has served the Trump family for nearly half a century and has intimate knowledge of the Trump Organization's finances — to cooperate in the investigation.
Trump and his family members have reportedly not been charged, but the investigation is ongoing.
"I can't say he's out of the woods yet completely," Trump lawyer Ron Fischetti told AP on Monday, while deriding prosecutors' findings as highly underwhelming.
How we got here: Vance began investigating the Trump Organization in 2019 after it emerged that the company had reimbursed former Trump fixer Michael Cohen for $130,000 in hush money that he paid to Stormy Daniels, an adult film actress who claimed to have had an affair with the president.
The scope of the inquiry soon grew to encompass a wide range of potential wrongdoing by Trump and his business, including tax benefits and allegations that the company manipulated the value of its properties, according to the New York Times.
Vance subpoenaed Trump's financial records in August 2019 and finally secured them in February 2021, after the Supreme Court ended a long-running legal battle over Trump's claims of "absolute immunity from criminal process of any kind" while in office.
Trump's lawyers met with prosecutors on Monday as part of a last-ditch effort to persuade them not to bring charges. Vance may not oversee the prosecution if it goes to trial, as he plans to leave office on Dec. 31.
What they're saying: "Today is an important marker in the ongoing criminal investigation of the Trump Organization and its CFO, Allen Weisselberg," New York Attorney General Letitia James said Thursday. "In the indictment, we allege, among other things, financial wrongdoing whereby the Trump Organization engaged in a scheme with Mr. Weisselberg to avoid paying taxes on certain compensation."
"This investigation will continue, and we will follow the facts and the law wherever they may lead," James added.
Trump has denied any wrongdoing and issued a blistering statement on Monday condemning the DA investigation as "a continuation of the greatest Witch Hunt of all time."
What to watch: Weisselberg's lawyers, Mary Mulligan and Bryan Skarlatos, said in a statement before his appearance that their client would "fight these charges in court," per AP. Skarlatos later called Prosecutor Carey Dunne's comments about Weisselberg misleading.
Editor's note: This story is breaking. Please check back for more details.
Go deeper