The next era of college sports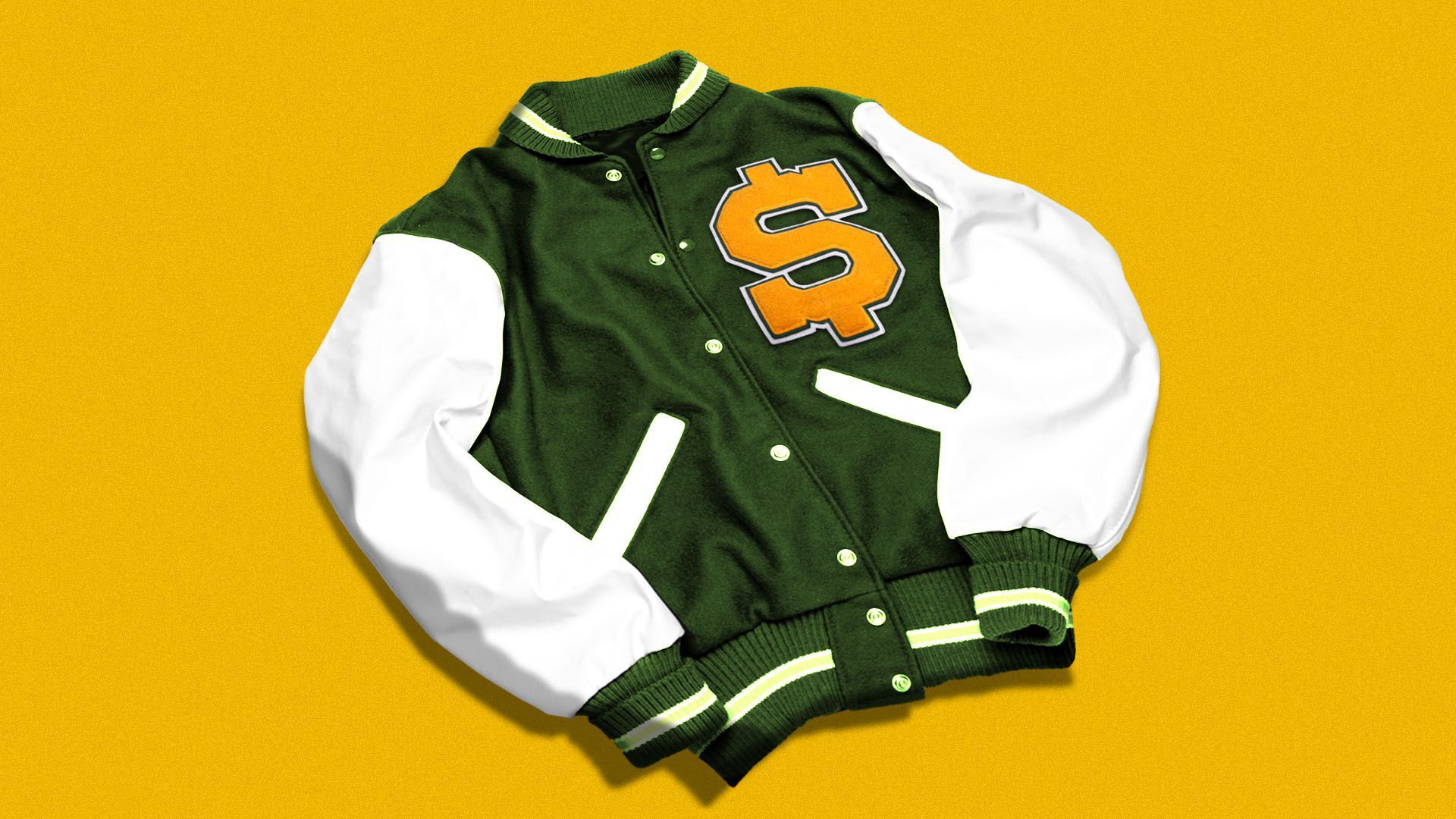 College athletics have been part of the fabric of American society for well over a century. From this day forward, they will never be the same.
The news: The NCAA on Wednesday officially suspended its rules prohibiting athletes from profiting off their names, images and likenesses (NIL).
The backdrop: The decision came hours before laws that would have had the same impact were set to take effect in 15 states.
Why it matters: Starting today, all NCAA athletes can sign endorsement deals and make money off their fame in various other ways.
What this means: You'll start seeing athletes participating in national advertising campaigns, promoting brands on social media, creating their own youth camps and launching businesses.
Most won't make tens of thousands of dollars, but others — like LSU gymnast and social media star Olivia Dunne — could rake in serious cash as they balance school, sports and business.
Where it stands: For the past two years, the NCAA has been urging Congress to pass a federal NIL bill to bring uniformity to this new economic landscape. That hasn't happened, leaving us with a hodgepodge of state laws and school policies.
25 states have passed NIL bills, and 15 go into effect today: Alabama, Arizona, Florida, Georgia, Illinois, Kentucky, Massachusetts, Michigan, Nebraska, New Mexico, Oklahoma, Oregon, Pennsylvania, South Carolina and Texas.
The NCAA has instructed schools in other states to craft their own rules, which resulted in lots of late night meetings on Wednesday as athletic departments got up to speed.
Congress will likely pass federal legislation eventually. Until then, this is going to be messy. Restrictions (i.e. no promoting alcohol) vary by state, and compliance policies (i.e. how athletes report NIL deals) remain largely up in the air.
Midnight frenzy: Athletes are wasting no time signing deals, filing for trademarks and teasing apparel lines. Here are a few examples, many of which were announced at midnight.
Dreamfield, a platform where businesses can book athletes for meet-and-greets and other events, have signed Miami QB D'Eriq King and FSU QB McKenzie Milton to be the public faces of the company.
Antwan Owens, a football player at Jackson State, signed a deal with Three Kings Grooming, a Black-owned hair product shop.
The bottom line: For decades, the NCAA has insisted that its athletes should not be compensated beyond the costs of attending college. That concept, called "amateurism," is now over. Welcome to the future.
Editor's note: This story has been corrected to reflect that Olivia Dunne is a gymnast.
Go deeper