The future of IDs is in your eyes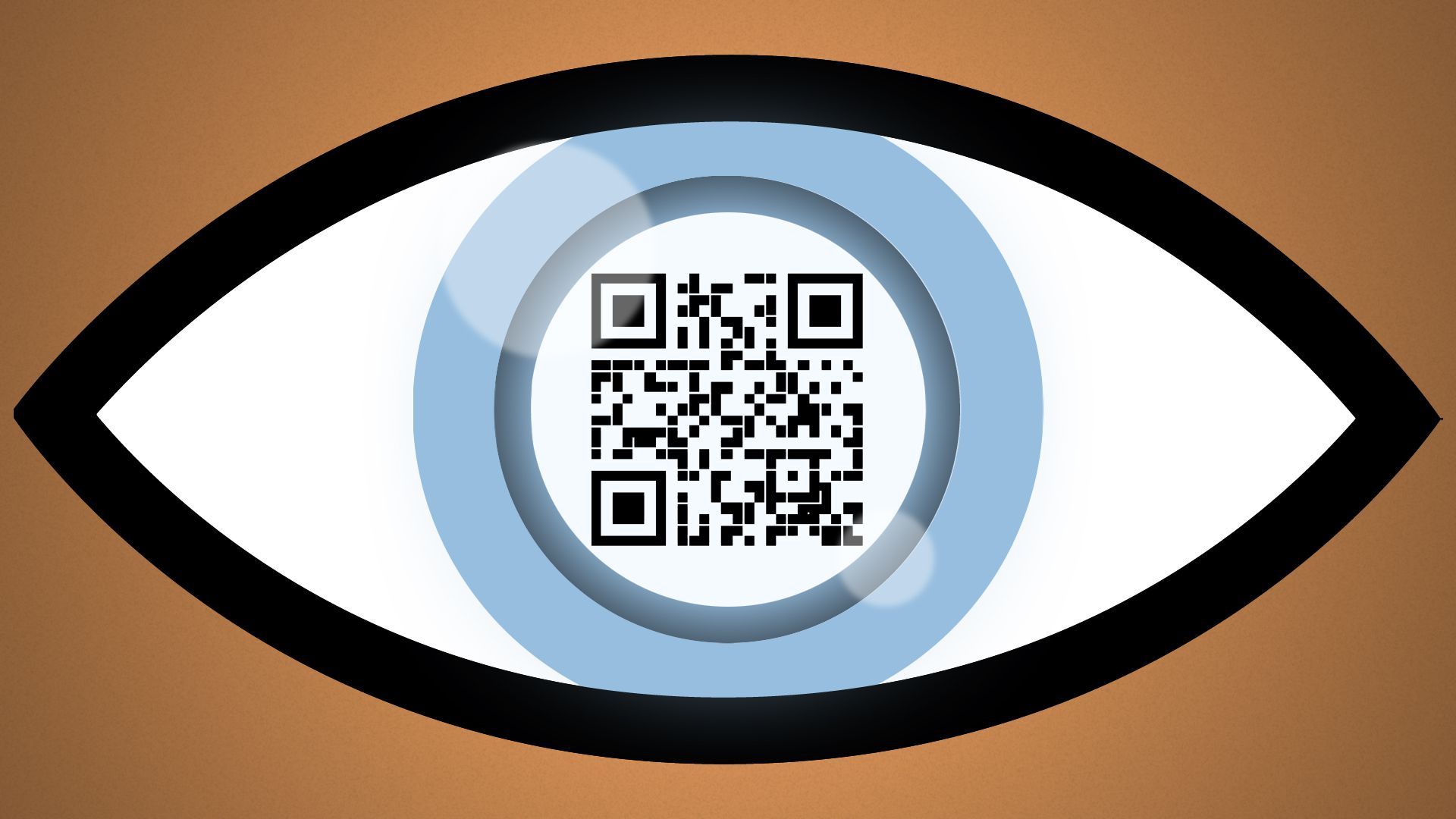 Your form of identification to get onto flights and into live events could be your own body.
Driving the news: That's what CLEAR, the biometric security company that went public Wednesday, is betting.
Why it matters: Technology has advanced to the point where we can pay for lunch by walking out of the store or send money to anyone, anywhere in seconds. But some things are stuck in the past — for example, it's a huge pain to leave IDs or health insurance cards at home — and that's what CLEAR is trying to change.
"This is about using your eyes as your driver's license or your boarding pass," Caryn Seidman-Becker, CEO of CLEAR, tells Axios from the floor of the New York Stock Exchange. "We shouldn't be giving people plastic cards with numbers to go get health care."
Even the NYSE ticker symbol for the company is "YOU."
The big picture: CLEAR charges a $179 per year subscription to securely store biometric data that confirms your identity. Before the pandemic, it was mainly a tool for frequent flyers to skip airport lines, but CLEAR found a new lane during the pandemic.
The company added a feature called Health Pass that worked with health data aggregators to access and store COVID test results or vaccination status so users could display that information to get into venues or to travel.
But, but, but: A digital identity company like CLEAR raises privacy concerns, too. "We're in this new era of biodata collection," says Amy Webb of the Future Today Institute, an era that has been accelerated and normalized by the pandemic.
CLEAR has a strict privacy policy, Seidman-Becker says: "We will not sell or rent your data."
Go deeper