Walmart rolls out cash-pay Novo Nordisk insulin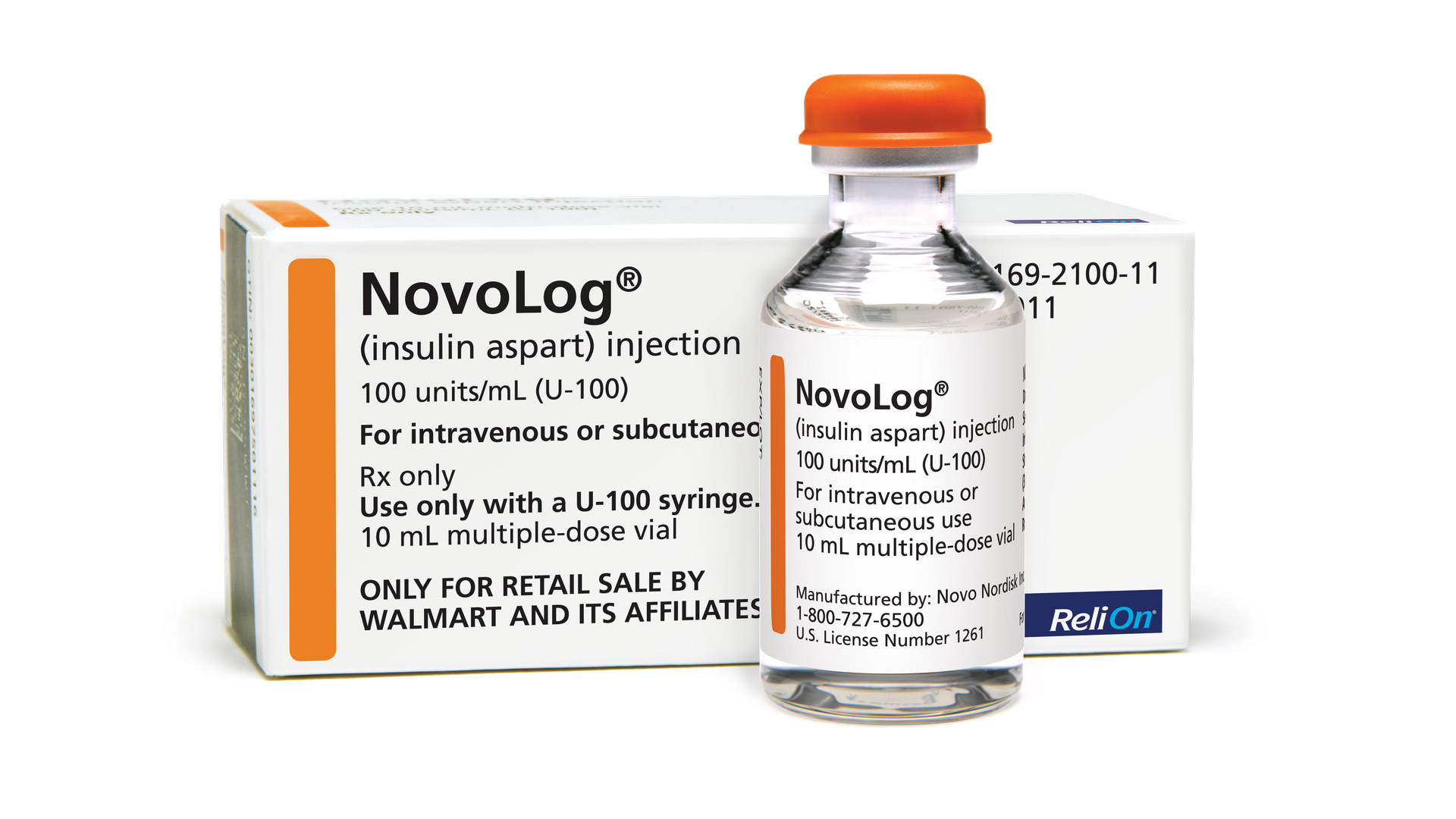 Walmart is now selling rapid-acting insulins, made by drug manufacturer Novo Nordisk, for cash prices of $73 per vial and $86 for a box of five pre-filled syringes.
The big picture: Walmart is attempting to retain and attract more diabetes patients to its stores by offering a more modern insulin at a lower cash price. Novo Nordisk is trying to keep its insulin market share. But this deal doesn't ensure an affordable price for patients and the broader public.
By the numbers: Walmart's prices are steep discounts from Novo Nordisk's standard charges.
The current list price for a 10 mL vial of NovoLog is $289.36, compared with Walmart's $72.88 cash price.
The current list price for a five-pen box of NovoLog FlexPen is $558.83, compared with Walmart's $85.88 cash price.
Novo Nordisk declined to disclose rebates and other price concessions that it pays to insurance companies, pharmacy benefit managers and other middlemen. Walmart and Novo Nordisk also did not disclose their contract price.
But according to the Novo Nordisk's own numbers, Walmart's prices are very close to Novo Nordisk's net prices.
Last year, Novo Nordisk collected $2.7 billion of revenue from its NovoLog insulins.
The big picture: Just like Eli Lilly's own generic insulin, the Walmart-Novo Nordisk insulin will appeal to people who don't have insurance or who face high deductibles and coinsurance rates.
Yes, but: Research suggests insulins like NovoLog can be profitably made and sold for $7 to $9 per vial — still less than eight times the price advertised by Walmart.
And depending on how many vials someone needs per month, even at Walmart's prices, this insulin could still be as costly as a car payment.
Go deeper: The boom times of insulin sales
Go deeper