Palestinian activist calls on Biden to challenge Abbas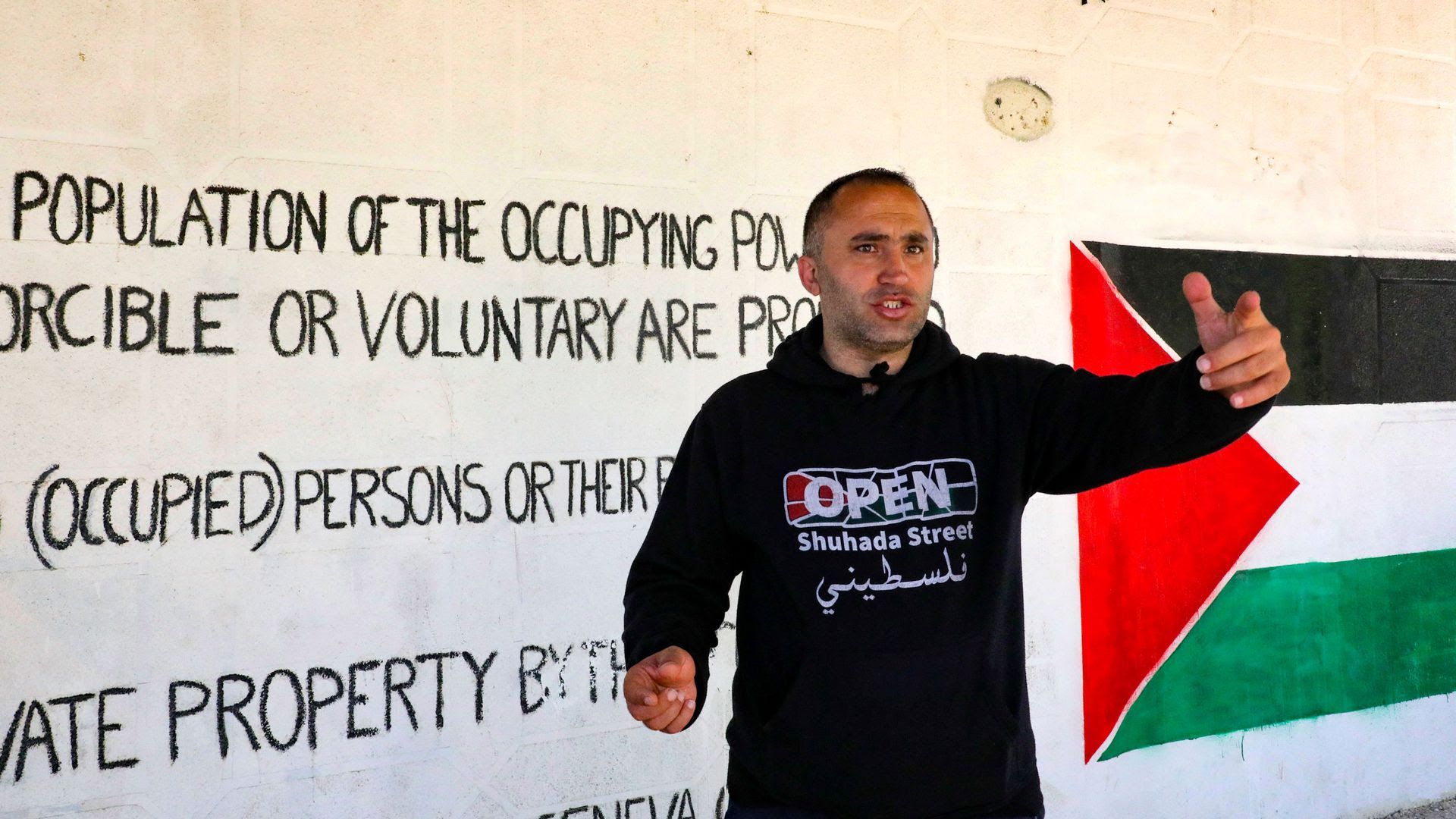 The Biden administration needs to put more pressure on the Palestinian Authority over its human rights abuses and anti-democratic steps, prominent Palestinian human rights activist Issa Amro told me in an interview.
What he's saying: "Palestinian Authority officials say internally that they are protected by the U.S. so they can do whatever they want. They feel nobody will try to hold them accountable and nobody will demand them to take steps toward reform and democracy," Amro told me.
Driving the news: The death of well-known activist Nizar Banat last Thursday during his arrest by the Palestinian intelligence services has led to a strong domestic backlash against the PA.
Amro, who had been arrested two days earlier for posts on social media criticizing the government, said he fears he could be in danger.
"People tell me I could be Nizar Banat No. 2."
— Issa Amro
The latest: The PA formed a commission of inquiry amid sharp international criticism over Banat's death.
Prime Minister Mohammad Shtayyeh said he expects the results next week, and he stressed that the government was committed to democratic values, freedom of speech and the rule of law.
But security forces have cracked down during protests over the incident in several West Bank cities — with videos emerging online of journalists and protesters being intimidated or beaten up — and President Mahmoud Abbas' Fatah party staged a show of force at counter-rallies featuring armed militia members.
The State Department issued a statement after Banat's death calling for a transparent investigation and criticizing the PA for restrictions on freedom of expression and the harassment of civil society activists.
In addition, State Department deputy spokesperson Jalina Porter said Tuesday the U.S. is "deeply disturbed" by the reports that non-uniformed members of the PA security forces both harassed and used force against protesters and journalists over the weekend. 
But Amro said the U.S. has not done enough.
His bottom line: "There is not going to be a serious investigation. The U.S. should call for reform in the Palestinian Authority and for holding accountable whoever was involved in the killing of Nizar," Amro said.
Go deeper