NSA: Tucker Carlson spying claims "untrue"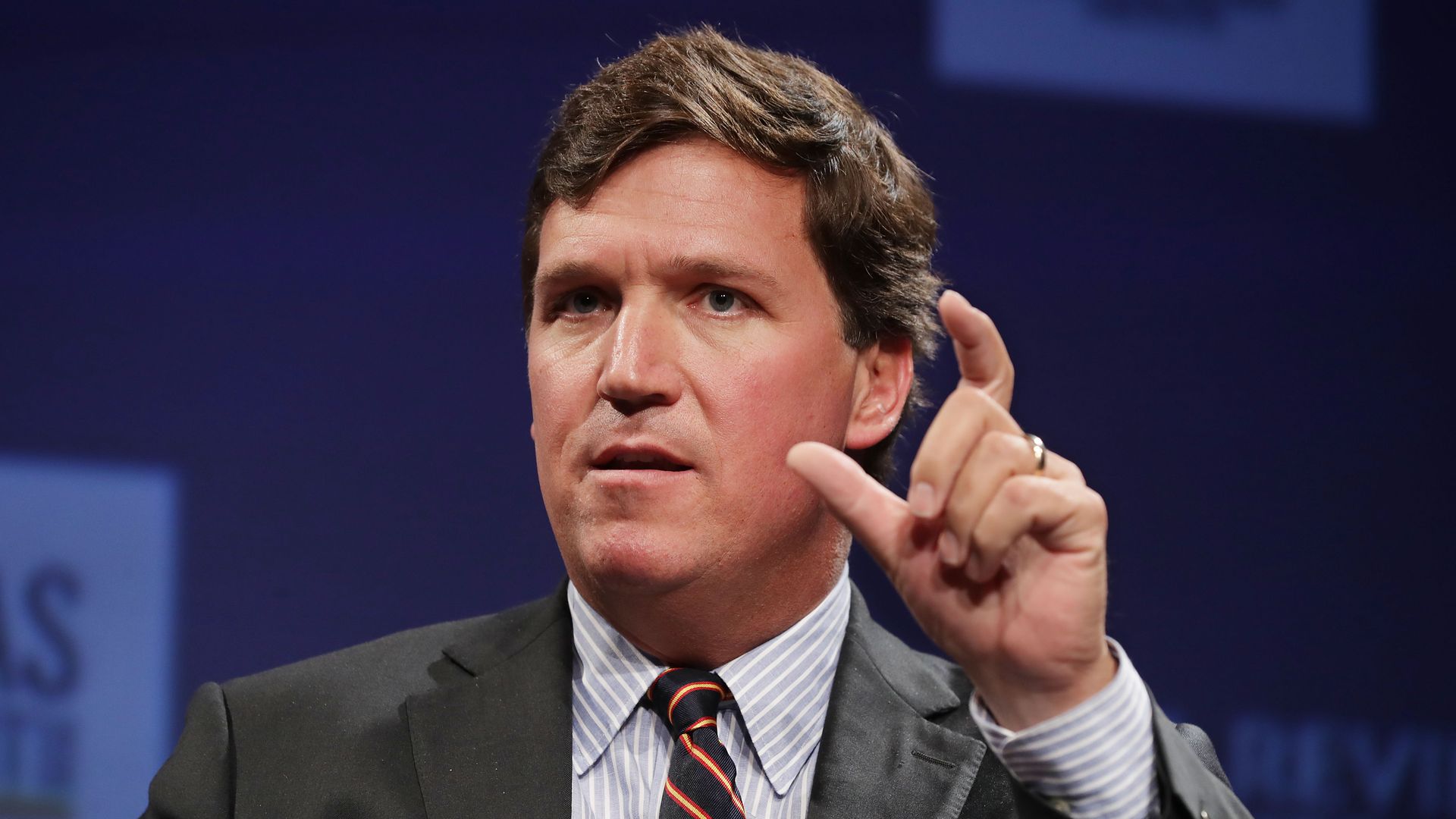 The National Security Agency issued a statement Tuesday calling claims made by Fox News host Tucker Carlson that the NSA is spying on him "untrue."
Driving the news: Carlson claimed on "'Tucker Carlson Tonight," Monday that the NSA was monitoring his electronic communications "in an attempt to take this show off the air," but the agency said this did not happen and he "has never been an intelligence target."
Of note: On his show Monday, Carlson admitted his claim was "shocking" and "ordinarily we'd be skeptical of it." But he said a whistleblower provided evidence that such surveillance was occurring.
The host has yet to share the evidence.
A Fox News spokesperson pointed Axios to a segment from his Tuesday evening show in which he called the NSA's statement a "paragraph of lies." He said the statement "does not deny" that it read his private emails without his permission.
Carlson insisted the agency and the Biden administration won't answer his question about whether they read his emails.
Editor's note: This article has been updated with new details throughout.
Go deeper