Get ready for years of new tech regulations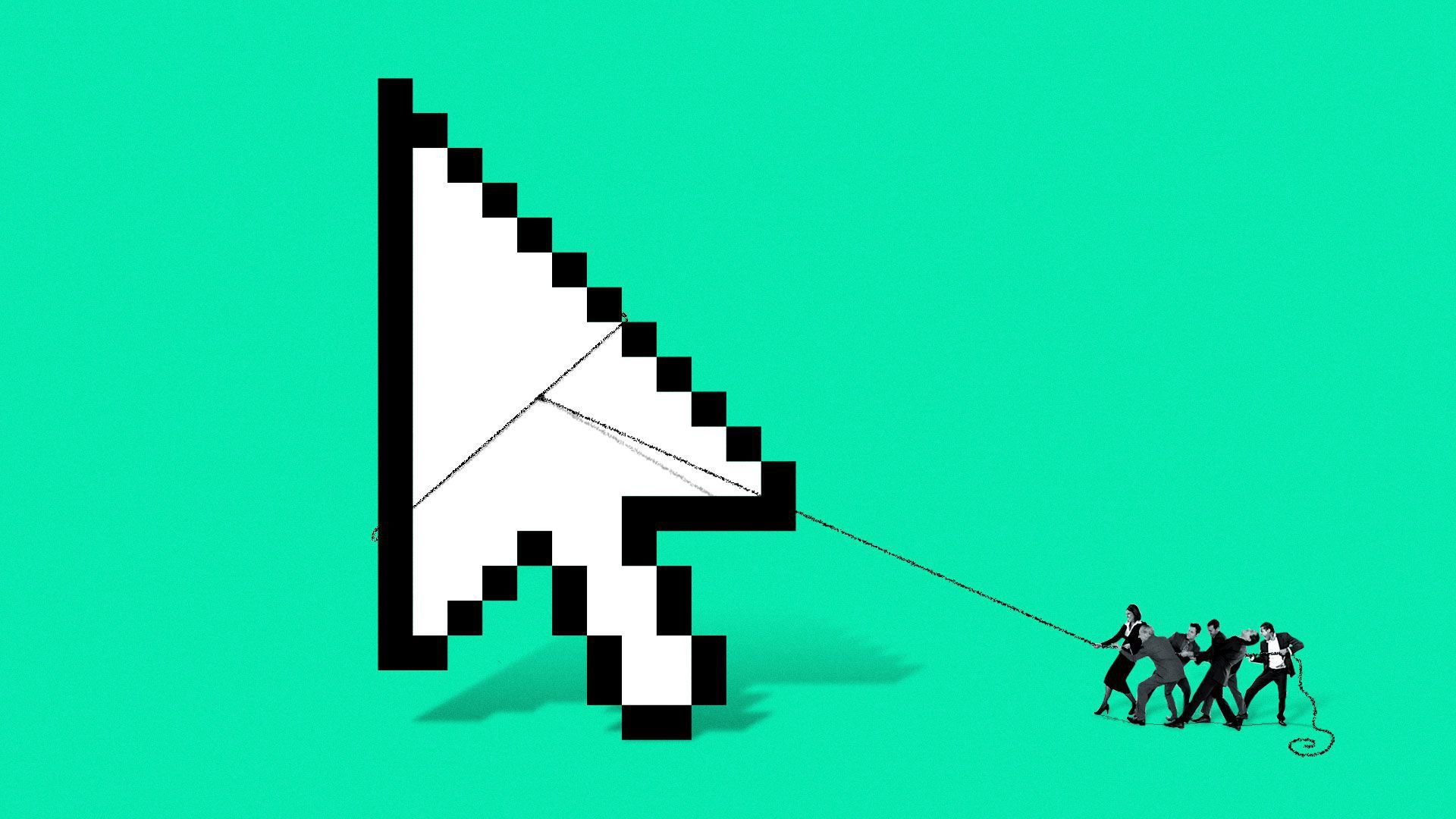 Facebook, Google and Apple take note: Microsoft is spending a fortune to bulk up its legal staff in anticipation of years of new tech regulations around the globe. And Microsoft isn't even the company in most regulators' crosshairs.
Driving the news: As first reported by Axios, Microsoft plans to increase the size of its corporate and legal affairs team by 20%.
The big picture: It's not just antitrust actions that are coming, Microsoft president Brad Smith said in an interview. He sees new laws coming on everything from privacy and AI to cybersecurity and sustainability.
"As I sometimes put it inside the company, the 2020s will bring to tech what the 1930s brought to financial services," Smith says, noting that era brought a wave of new U.S. laws that created multiple new oversight agencies.
Between the lines: Smith sees opportunity in all the new laws, especially because they won't just affect tech giants, but also all the companies who rely on the tech giants' services.
Retailers who use facial recognition, for example, will have to comply with laws pertaining to use of AI systems.
"So many of these regulations apply not only to the company that creates the technology but the companies that deploy it," Smith said.
Our thought bubble: Smith speaks from experience. He spent years dealing with regulators around the world as Microsoft fended off charges, in both the U.S. and Europe, of abusing its monopoly in PC operating systems.
"One of the key things we've learned over the years is, if you need to adapt tech to regulation, it is much easier if you start early," Smith said.
Smith says he isn't just drawing on lessons of what Microsoft did wrong more than a decade ago, but also from what has worked in recent years, including proactively applying the EU's GDPR privacy protections across the globe."We thought that served us fairly well," Smith said.
When it comes to app stores, for example, Smith said Microsoft is doing much of what regulators want to see from Apple and Google, including allowing access to rival stores and payment methods.
Yes, but: Even if companies want to follow Microsoft's lead, they will be in an intense war for legal and compliance talent. As the New York Times reported Tuesday, there is already a shortage of lawyers with expertise in antitrust issues. That's likely to spill over to other tech-related legal specialties as well.
Nor does Smith think Microsoft will be immune from many new laws, even if they are being written in response to the actions of other tech companies. "As I like to say to our folks internally, 'When Congress passed banking laws in the '30s, they didn't create exemptions for companies they liked.'"
Go deeper