Exclusive: "Farmville" creator Zynga sets its sights on consoles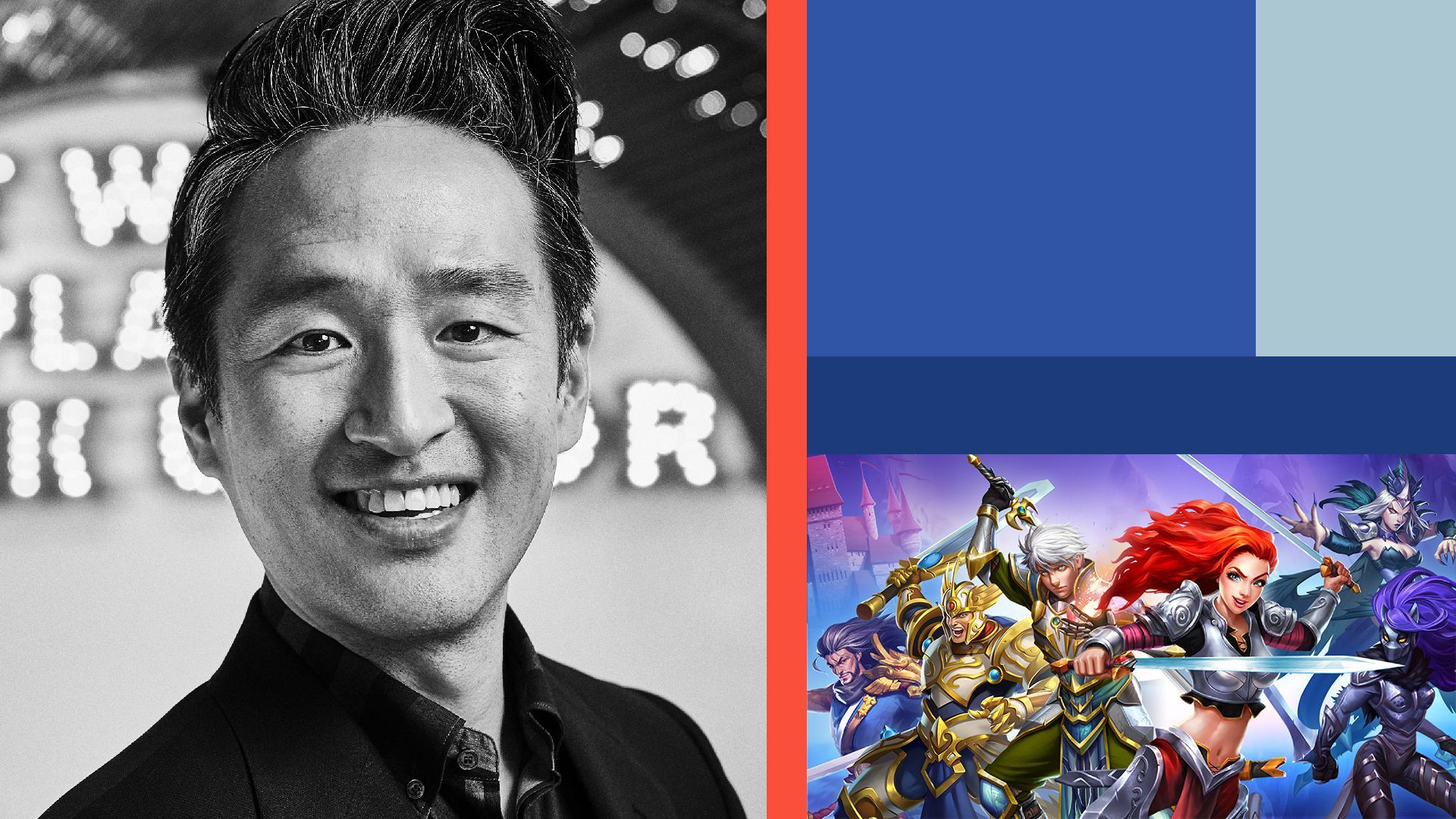 A resurgent Zynga is much more than the company that got everyone playing "Farmville" on Facebook many years ago, company president Bernard Kim tells Axios.
Why it matters: One of the best-known social gaming companies has transformed itself into a mobile giant and is also setting its sights on consoles.
"I don't think we are a team that likes to dabble," Kim said. "If we're going to go into something, we're going in to win."
Between the lines: Thanks to aggressive acquisitions in recent years and a prolific publishing slate of more than 100 active games, Zynga's mobile presence is huge, but somewhat obscured.
The company runs a range of top iOS and Android games, including "Words with Friends," "Zynga Poker," and "Harry Potter: Puzzles & Spells."
Its top-performing game, "Empire & Puzzles," isn't even branded to Zynga (it's listed under its developer Small Giant, which Zynga bought 80% of for more than $560 million in late 2018).
Its Rollic Games division (acquired for over $200 million last October) manages dozens of popular, so-called hyper-casual games, including "Hair Challenge." That one was the second most downloaded game in the world from April to June, according to App Annie.
As with many popular mobile games, Zynga's releases are short-session experiences that are offered for free as players are nudged to pay to advance faster or unlock better rewards.
Many Zynga games can be played in short bursts or while multitasking.
Zynga's more "casual" games are loaded with interstitial video ads that players can pay to skip, though marketing persists.
Rollic's popular "High Heels" game challenges players to walk in increasingly tall heels while walking past logos for Progressive insurance.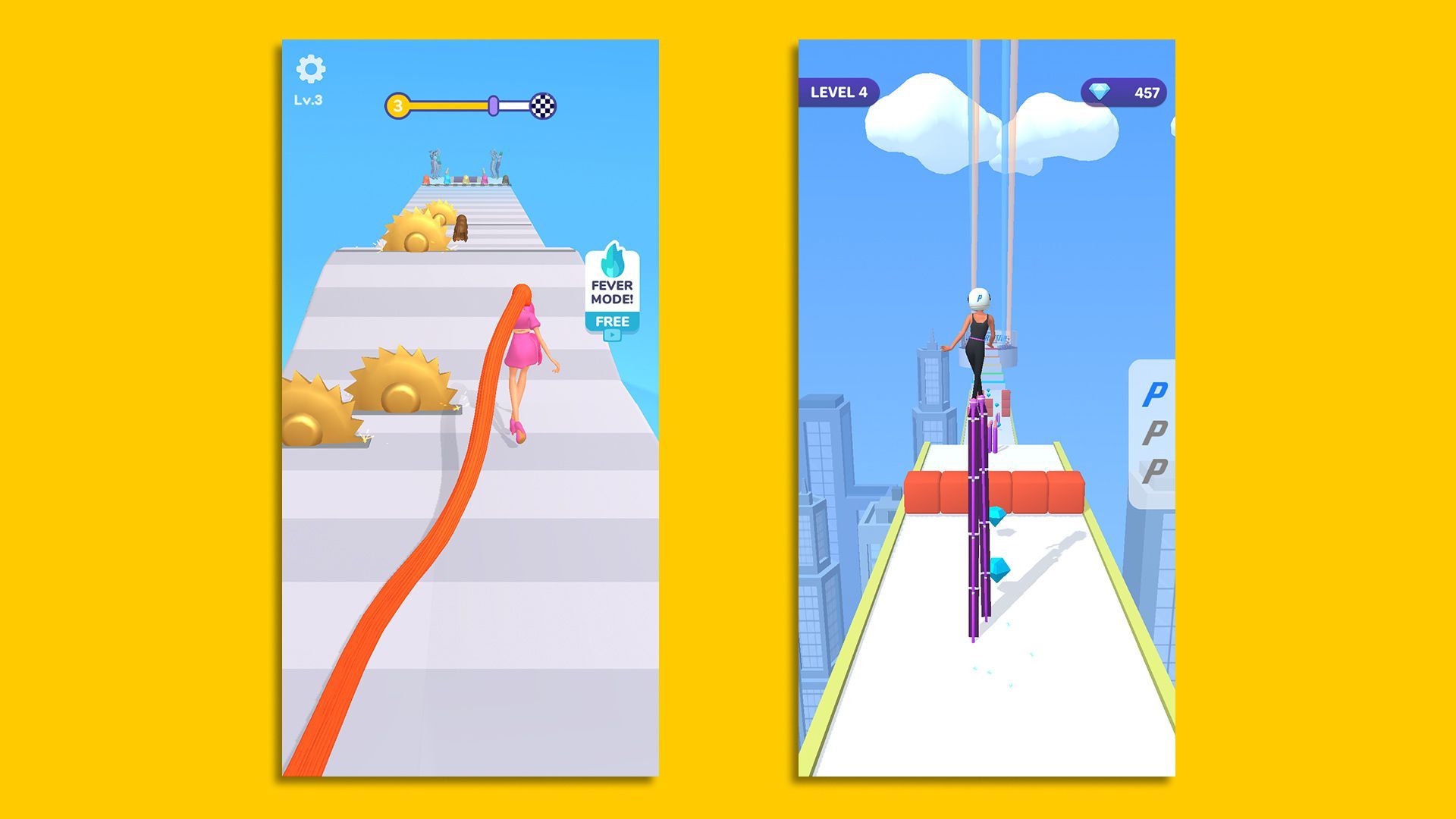 The big picture: As many big console game makers are moving into mobile, heavyweights like Zynga are now eyeing consoles.
Zynga's upcoming "Star Wars Hunters," developed by the BossAlien studio behind its popular CSR Racing games, will be an arena battler set in the time period of "The Mandalorian" show on Disney+. It is set for release on phones and, crucially, Nintendo Switch. It's part of a multi-game Star Wars deal with Disney, Kim said.
Zynga also recently bought Echtra Games, which has pedigree in "Diablo" and similar games on console and PC, to help Zynga "into cross-platform and potentially work on a very large, unannounced intellectual property," Kim said.
Zynga will remain mobile first, but with its free-to-play social gaming approach, Kim said, "we believe we can be disrupters in the console space."
What's next: Zynga's 2021 slate includes a wider release of "Farmville 3," which has been slowly rolling out since mid-2019.
Go deeper