Former Defense Secretary Donald Rumsfeld dies at age 88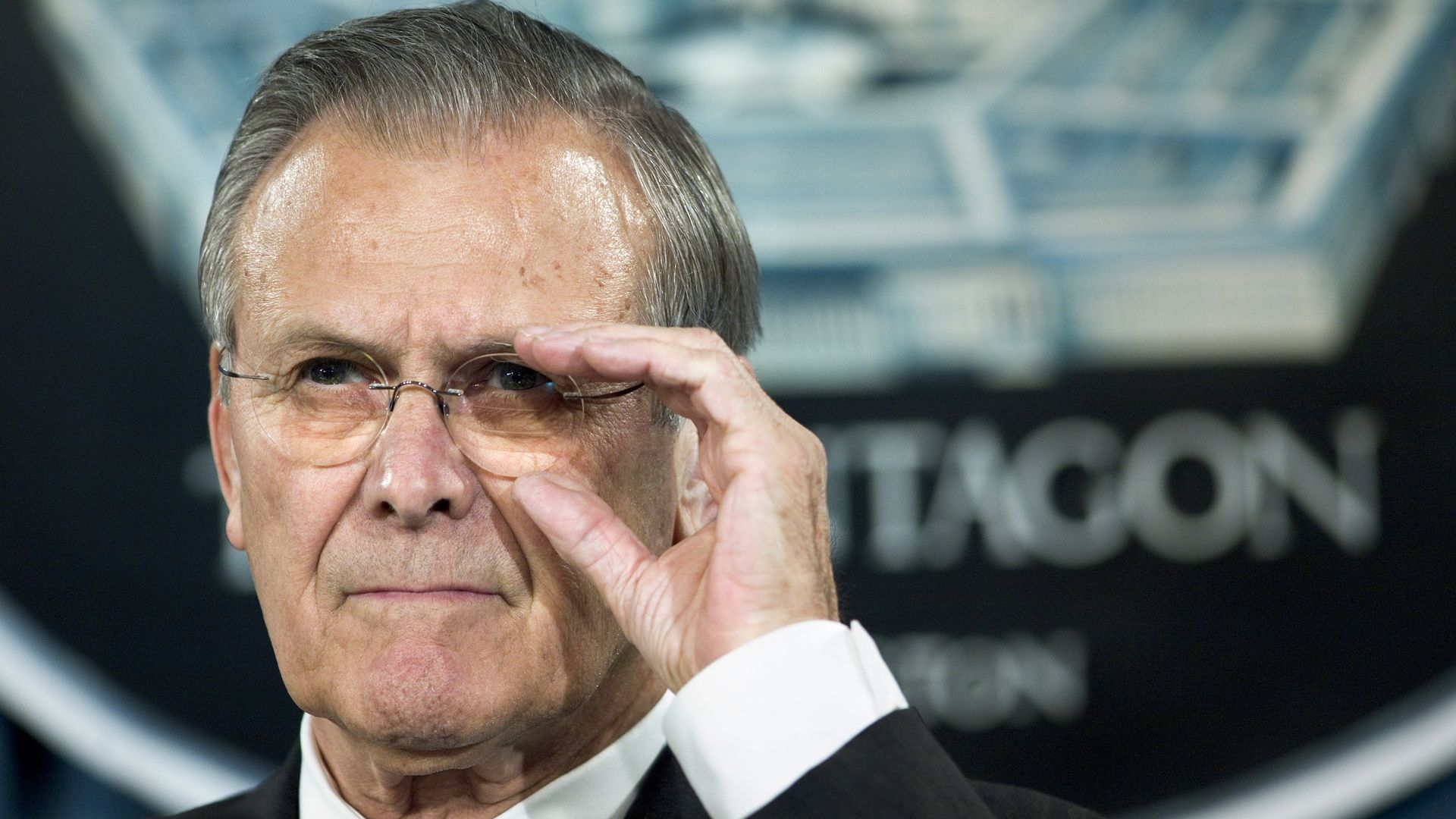 Former Secretary of Defense Donald Rumsfeld has died at the age of 88, his family said Wednesday.
The big picture: Rumsfeld led the Department of Defense on 9/11 and at the start of the wars in Afghanistan and Iraq.
Rumsfeld is the only person to serve as defense secretary twice. Under Gerald Ford (from 1975-77), he was the youngest person to lead the Pentagon. Under George W. Bush (from 2001-06), he was the oldest.
Rumsfeld oversaw the U.S. invasion of Afghanistan and the toppling of the Taliban.
Afghanistan, however, saw a resurgence of the Taliban as the Bush administration shifted focus and resources to Iraq.
Rumsfeld in Iraq "waged a costly and divisive war that ultimately destroyed his political life and outlived his tenure by many years," the New York Times notes.
U.S. forces quickly brought down Iraqi President Saddam Hussein, but failed to maintain law and order there.
In his 2011 memoir, "Known and Unknown," Rumsfeld defended the war, writing, "Ridding the region of Saddam's brutal regime has created a more stable and secure world."
Rumsfeld also had stints as White House chief of staff, U.S. ambassador to NATO, and a member of Congress.
He briefly sought the 1988 Republican presidential nomination, in a run described by AP as "a spectacular flop."
What they're saying: "It is with deep sadness that we share the news of the passing of Donald Rumsfeld, an American statesman and devoted husband, father, grandfather and great grandfather," his family said in a statement
"History may remember him for his extraordinary accomplishments over six decades of public service, but for those who knew him best and whose lives were forever changed as a result, we will remember his unwavering love for his wife Joyce, his family and friends, and the integrity he brought to a life dedicated to country."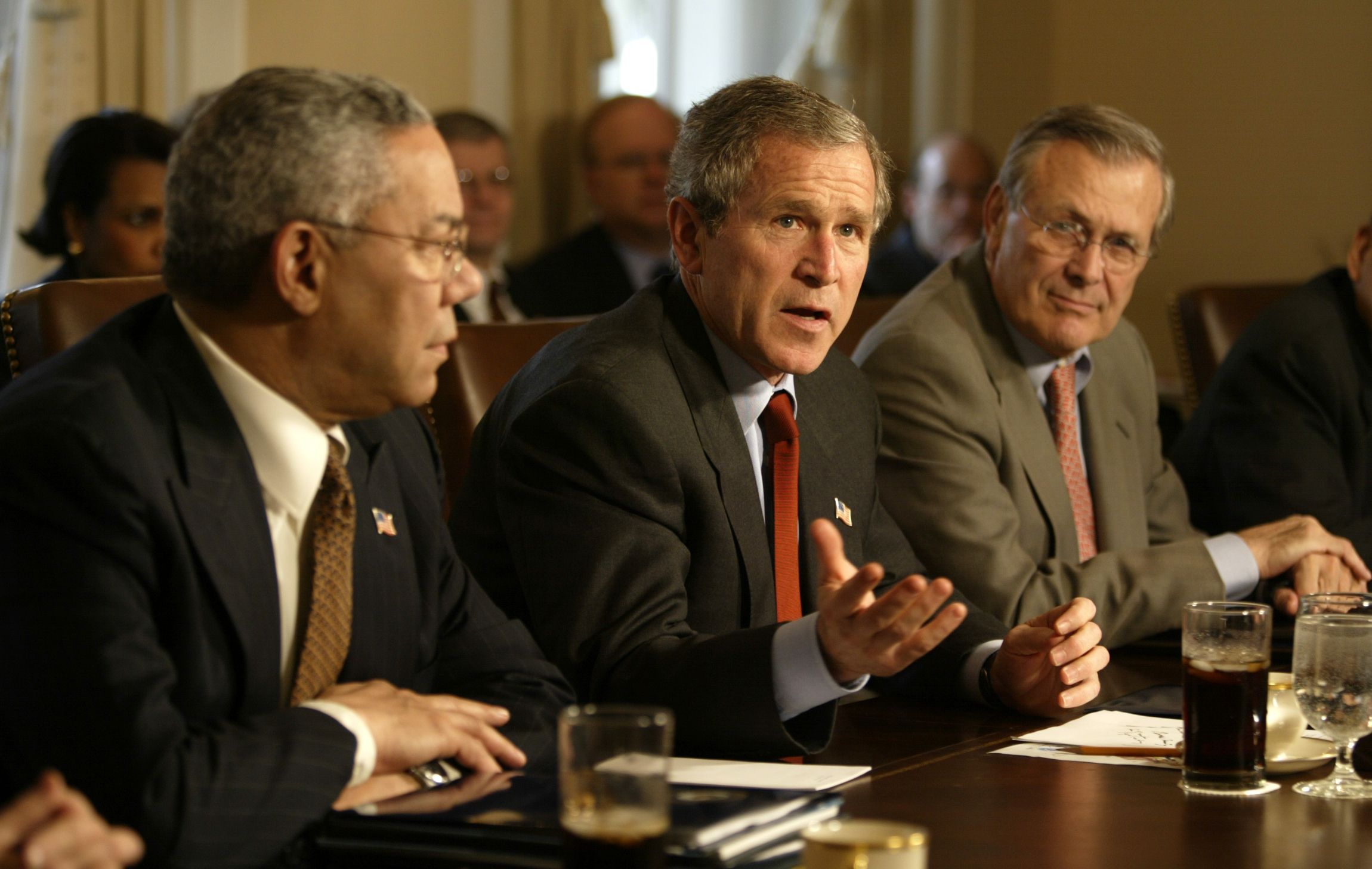 Bush in a statement Wednesday called Rumsfeld "a man of intelligence, integrity, and almost inexhaustible energy, he never paled before tough decisions, and never flinched from responsibility."
Rumsfeld is survived by his wife, three children and seven grandchildren.
He died of multiple myeloma, according to his former chief of staff, Keith Urbahn, per the Times.
Editor's note: This story has been updated throughout.
Go deeper