Historic heat wave linked to dozens of deaths in Canada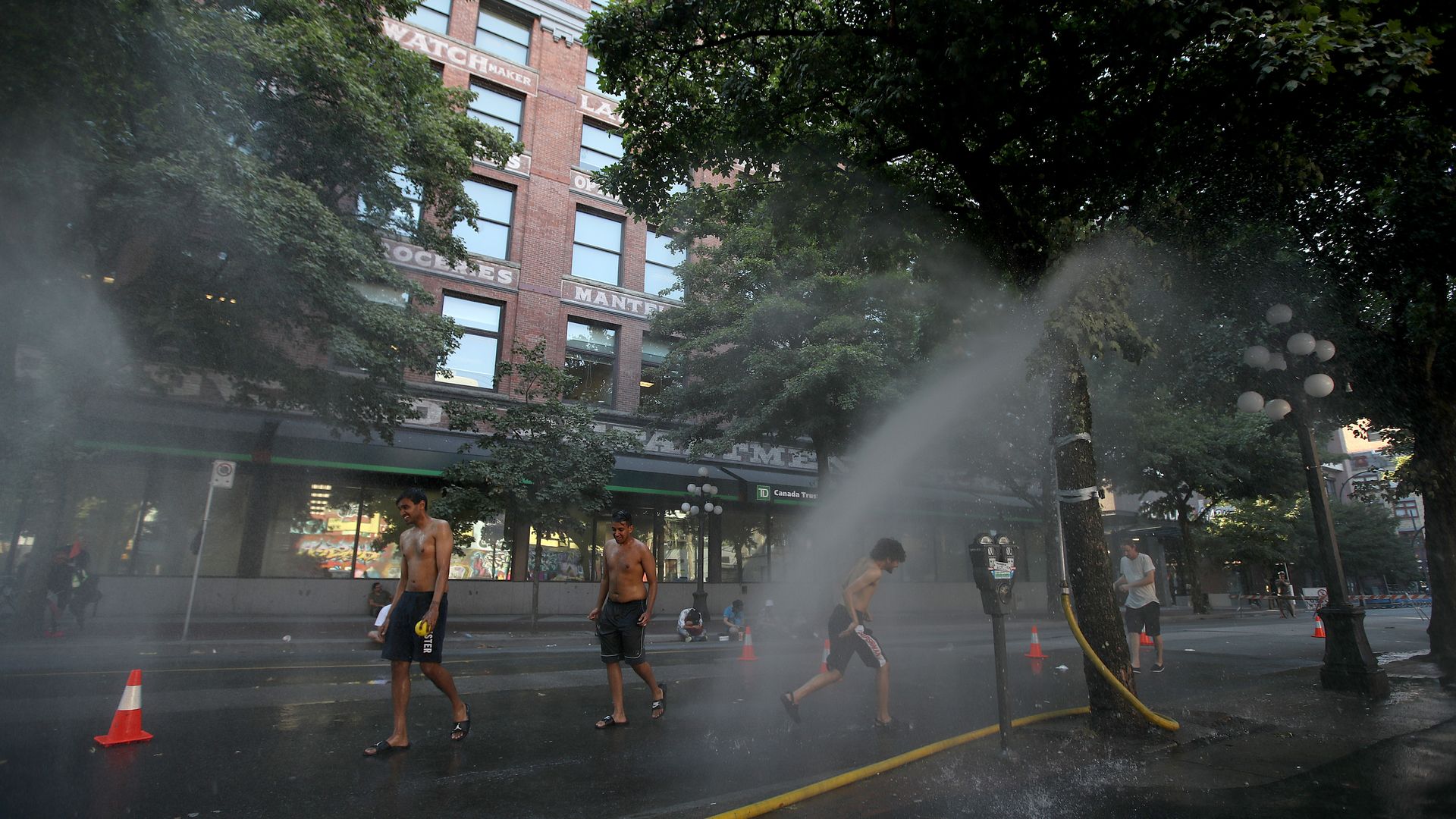 The Pacific Northwest heat wave has been linked to dozens of deaths in Canada — where Lytton reached 121°F Tuesday. It's the third consecutive day the British Columbia town had smashed the country's all-time high temperature record.
What's happening: From Friday, when the heat wave began, to Monday officials in the West coast province had recorded at least 233 deaths — roughly 100 more reports than they would typically receive over a four-day period, the B.C. Coroners Service said in a statement on the fallout from the extreme heat.
Police in Vancouver said they "redeployed dozens of officers" and urged people to only call 911 for emergencies as "heat-related deaths had depleted front-line resources and delayed response times," per AP.
Officers in the city had responded to "65 sudden deaths" by mid-afternoon Tuesday, AP noted.
What they're saying: "Since the onset of the heat wave late last week, the BC Coroners Service has experienced a significant increase in deaths reported where it is suspected that extreme heat has been contributory," said British Colombia's chief coroner, Lisa Lapointe, in a statement.
"Coroners are carefully gathering all information available for each death reported, to determine the cause and manner of death, and whether excessive heat played a role."
The big picture: The unprecedented heat wave has created "dangerous fire conditions" and authorities have issued evacuation orders in British Columbia's Interior as two wildfires burn across thousands of hectares of land, CBC News notes.
Schools and universities in the province closed Monday due to the heat and officials have installed temporary misting stations in many places to help keep people cool.
Go deeper: Over 1,100 people sent to hospitals in Pacific Northwest amid record-breaking heat
Go deeper