Amazon seeks new FTC chair's recusal from antitrust investigations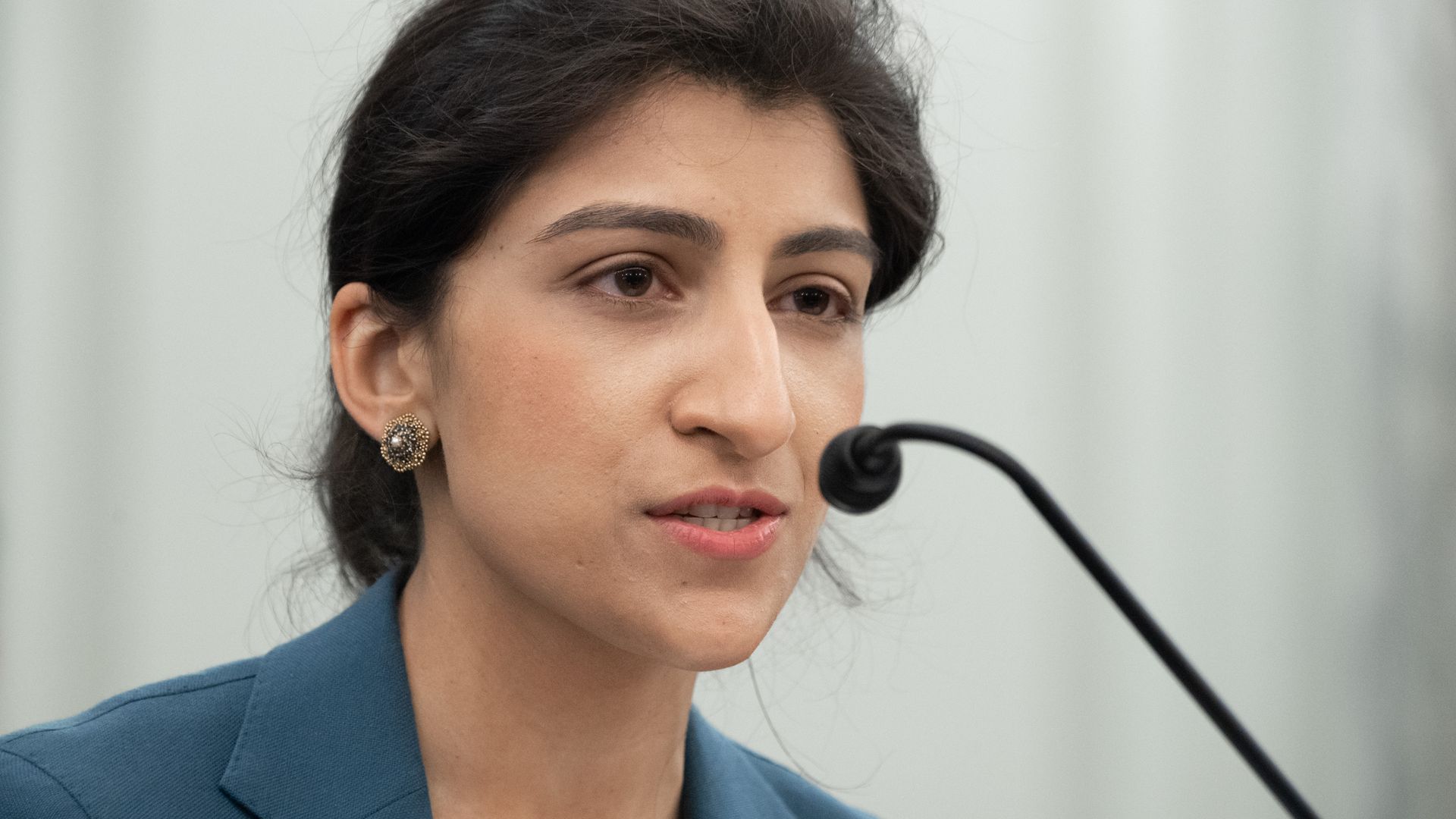 Amazon wants Federal Trade Commission chair Lina Khan recused from any antitrust investigation targeting the company, arguing her past statements about the e-commerce giant create the appearance that she has prejudged the company.
Why it matters: Amazon's purchase of MGM will reportedly be reviewed by the FTC.
The big picture: Khan rose to prominence with a law review article about the antitrust issues posed by Amazon, and her appointment as chair of the agency was cheered by Big Tech critics who want to see the government rein in the companies.
Details: In a 25-page recusal motion filed Wednesday, Amazon highlighted Khan's previous work for antitrust advocacy group Open Markets Institute, her academic paper "Amazon's Antitrust Paradox" and her work on the House Judiciary Committee's digital markets investigation.
"Although Amazon profoundly disagrees with Chair Khan's conclusions about the company, it does not dispute her right to have spoken provocatively and at great length about it in her prior roles," Amazon wrote in its petition.
"But given her long track record of detailed pronouncements about Amazon, and her repeated proclamations that Amazon has violated the antitrust laws, a reasonable observer would conclude that she no longer can consider the company's antitrust defenses with an open mind."
An FTC spokesperson declined comment.
Go deeper