Exclusive: Microsoft to grow legal team amid global tech regulation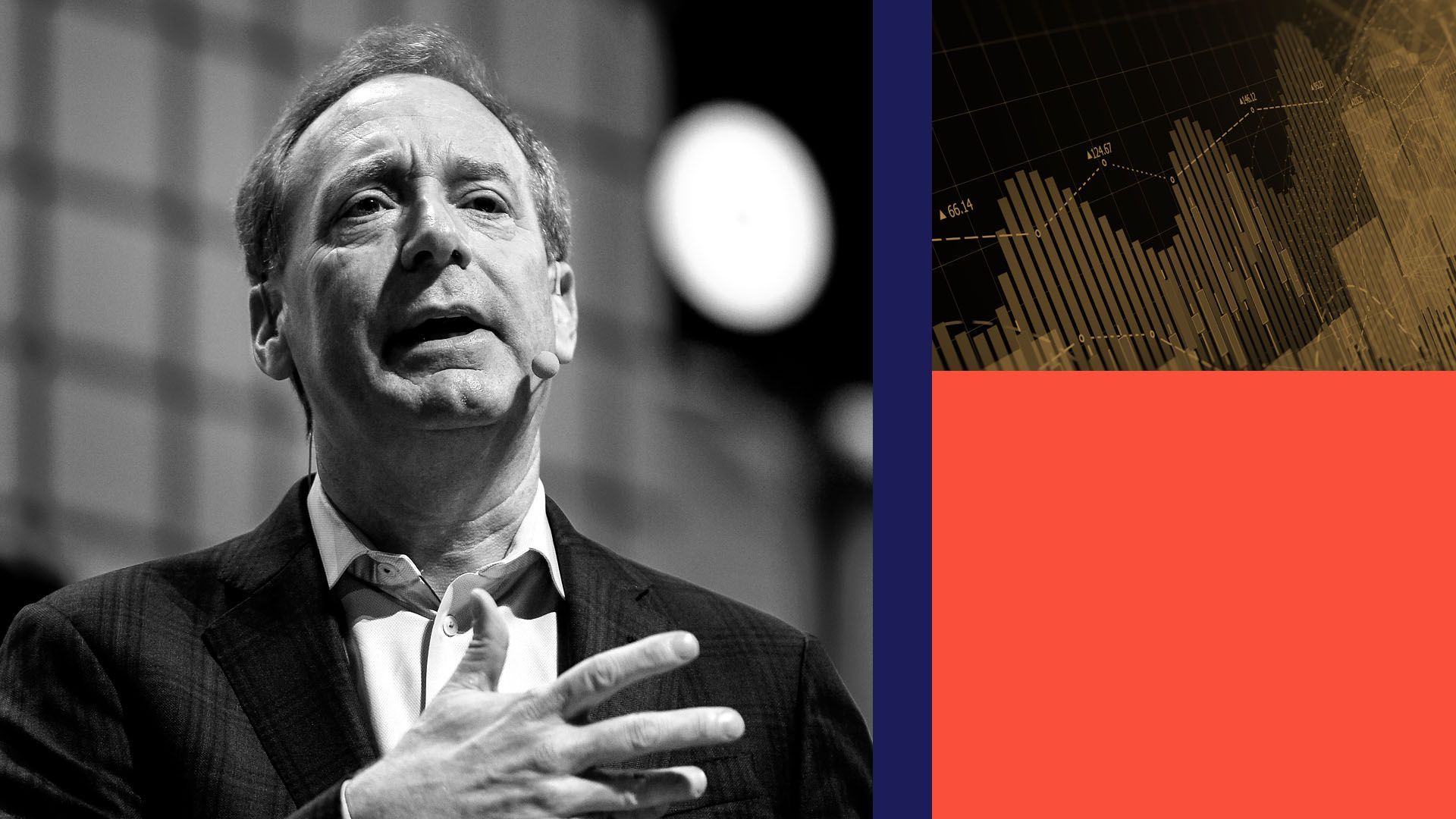 Microsoft plans to increase its legal and corporate affairs unit by 20 percent in the coming fiscal year as it prepares for what it sees as a years-long wave of tech regulation across the globe, Microsoft president Brad Smith told Axios.
The big picture: Smith individually, and Microsoft as a company, have plenty of experience with tech regulation — most notably, from a decade-long fight with regulators on both sides of the Atlantic over antitrust issues beginning in the late '90s.
The hiring spree will continue beyond the current fiscal year, which starts July 1, because the company will need more people than it can hire in a single year, Smith said.
"This reflects a conclusion that this decade will bring expanded tech regulation around the world," Smith said in an interview. "As I sometimes put it inside the company, the 2020s will bring to tech what the 1930s brought to financial services."
His comments come as Microsoft is announcing an internal reorganization that will shuffle around several leaders. General counsel Dev Stahlkopf is leaving for the top legal role at another company, a move expected to be announced later on Tuesday.
Among the other personnel changes:
Two of Microsoft's other top lawyers will add the title of general counsel. Lisa Tanzi will lead a new team that oversees how policies are implemented by engineering and sales teams around the globe, while 23-year Microsoft veteran Hossein Nowbar will be in charge of the corporate legal team, including intellectual proprty, litigation, compliance, and competition teams.
Former FTC commissioner and Microsoft chief privacy officer Julie Brill will add oversight of the company's responsible AI, digital safety, accessibility compliance and regulatory governance efforts.
Between the lines: While Microsoft spent much of the 2000s fighting with regulators, Smith says this time around Microsoft is working to anticipate and embrace new sets of rules, rather than lead the charge against them.
Although Microsoft has not been at the top of the list of companies that legislators seek to rein in, Smith said he expects that the company will be significantly affected by the wave of legislation to come.
"While I think it is easy for people to focus just on antitrust law and just the U.S., what is happening is much bigger and broader than that," Smith said.
In the internal memo announcing the reorganization, Smith included a map of countries where new regulation of the tech industry has been proposed. That map has most of the globe colored in.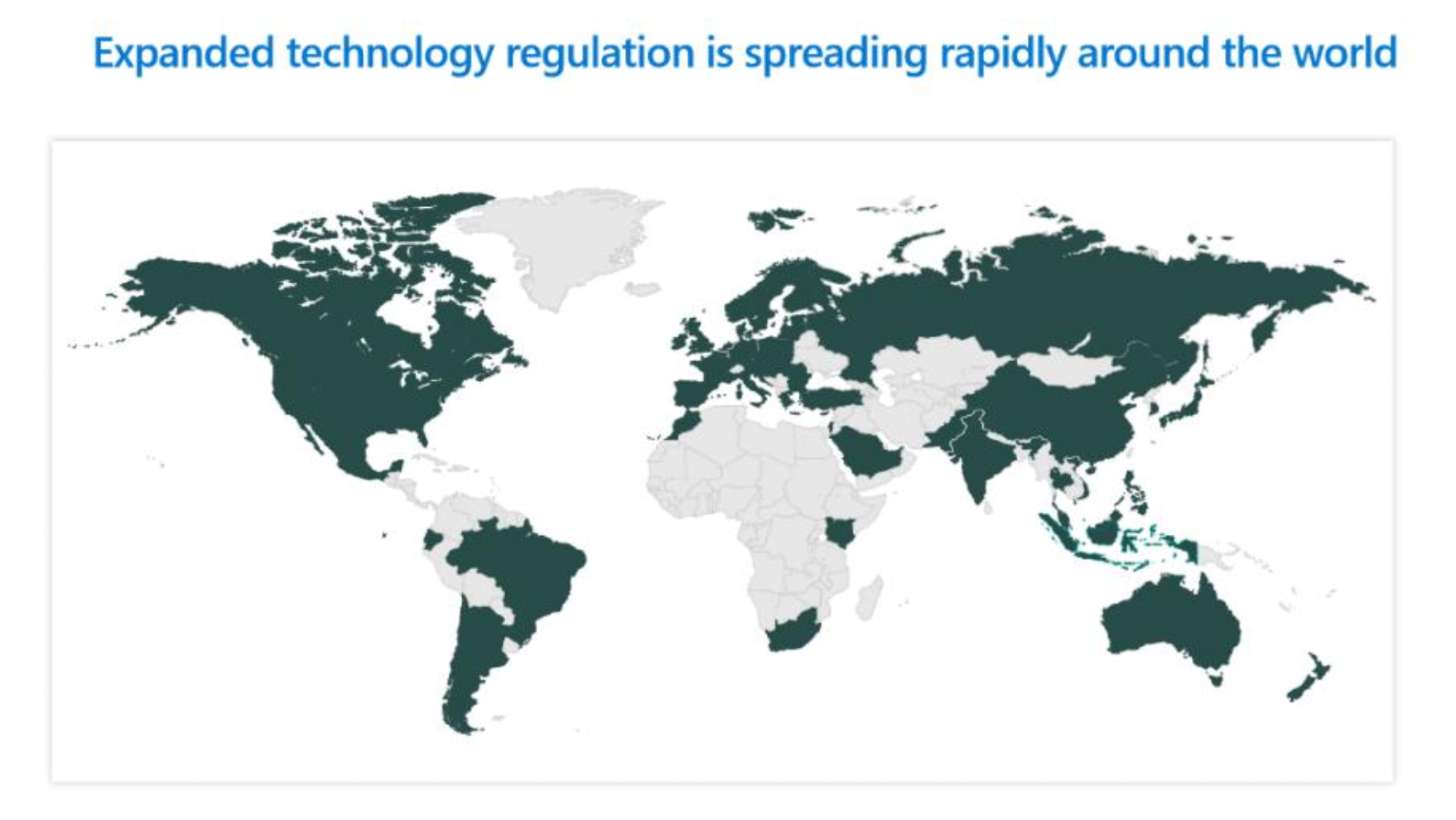 The big picture: Smith said he anticipates the new rules will impact not just Microsoft and other tech companies, but ultimately also their corporate customers, who will be subject to laws covering issues ranging from privacy to AI ethics.
"This is a sweeping set of changes," he said. "The wise course in our view is to start to prepare what it takes."
Go deeper