McConnell's process approach to policy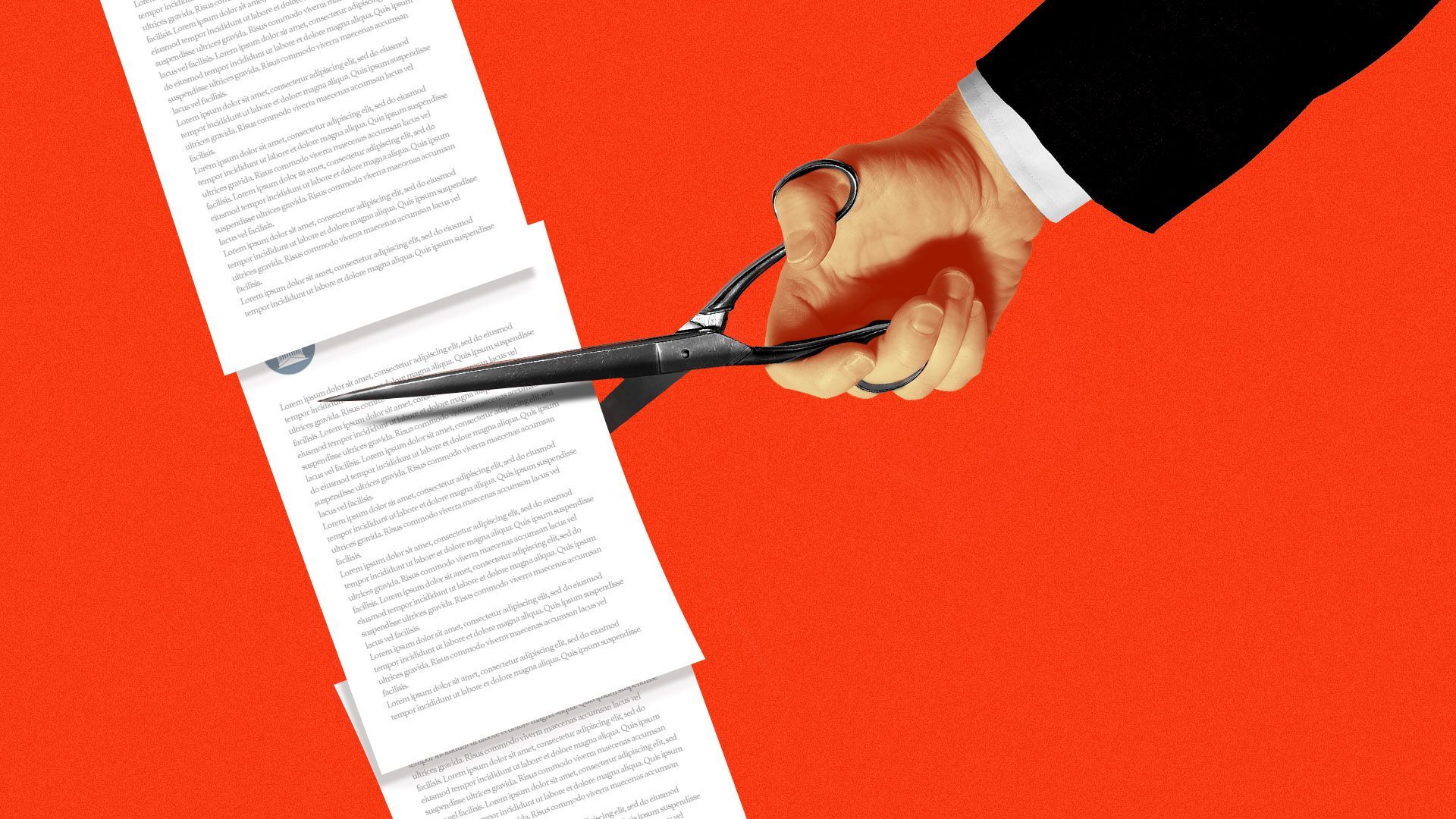 Senate Minority Leader Mitch McConnell (R-Ky.) is trying to blunt momentum for the bipartisan infrastructure bill by focusing on process before policy.
Why it matters: The author of "The Long Game" is once again trying to dictate the terms of congressional action by demanding Democratic leaders delink President Biden's second infrastructure plan from his first. The strategy lets McConnell gain some control of the debate, even if he ultimately supports the package.
It also gives any wavering members or GOP opponents a reason to potentially bail on the deal.
McConnell used similar tactics to block President Obama's Supreme Court picks and President Trump's second impeachment.
The big picture: There's minimal wiggle room for Democratic leaders.
Senate Majority Leader Chuck Schumer (D-N.Y.) and House Speaker Nancy Pelosi (D-Calif.) not only have to get the bipartisan deal across the finish line, but also the partisan, "human" infrastructure bill.
Both will be an uphill battle given the dynamics of a 50-50 Senate and Democrats' four-seat majority in the House.
McConnell knows this and sees it as leverage.
The big question: Does McConnell actually have the muscle to stop this bill?
There are 10 Senate Republicans in the group that ultimately struck a deal with the White House, and only 10 GOP votes are needed to meet the Senate's 60-vote threshold to pass major legislation such as the bipartisan bill.
Five of those advocates — Sens. Susan Collins of Maine, Mitt Romney of Utah, Bill Cassidy of Louisiana, Lisa Murkowski of Alaska and Rob Portman of Ohio — helped negotiate the package and will almost certainly vote for it.
But as Politico's Burgess Everett first pointed out, the other five — Sens. Thom Tillis and Richard Burr of N.C., Todd Young of Indiana, Jerry Moran of Kansas and Lindsey Graham of South Carolina — could easily be persuaded against it by McConnell.
Between the lines: McConnell has long been aware Democrats were going to try to pass a partisan infrastructure bill focused on the more ambitious parts of Biden's plan — including climate change and child care provisions.
Schumer has repeatedly said these bills would be moving on a "dual track," and McConnell, as well as other Republicans in the group of 10, previously addressed this before the deal was announced.
The difference now is Biden's own comments last week that he wouldn't sign the bipartisan bill without Congress also passing the reconciliation bill.
That struck GOP dealmakers as a requirement that wasn't part of their negotiations with the White House.
While many Democratic aides are trying to say this was always their strategy, and they've been vocal about this all along — they haven't. This is clear from Biden's stunning walk-back Saturday.
And while the president has moved away from coupling the two bills, Pelosi has remained firm her chamber won't take up the bipartisan bill without the Senate also passing the reconciliation bill.
What to watch: McConnell has yet to endorse the bipartisan deal. It's unclear whether he even supports the underlying substance.
If he doesn't, then the process argument over the sequencing of the bills doesn't matter.
Go deeper