Biden defends infrastructure deal as AOC joins WH climate protest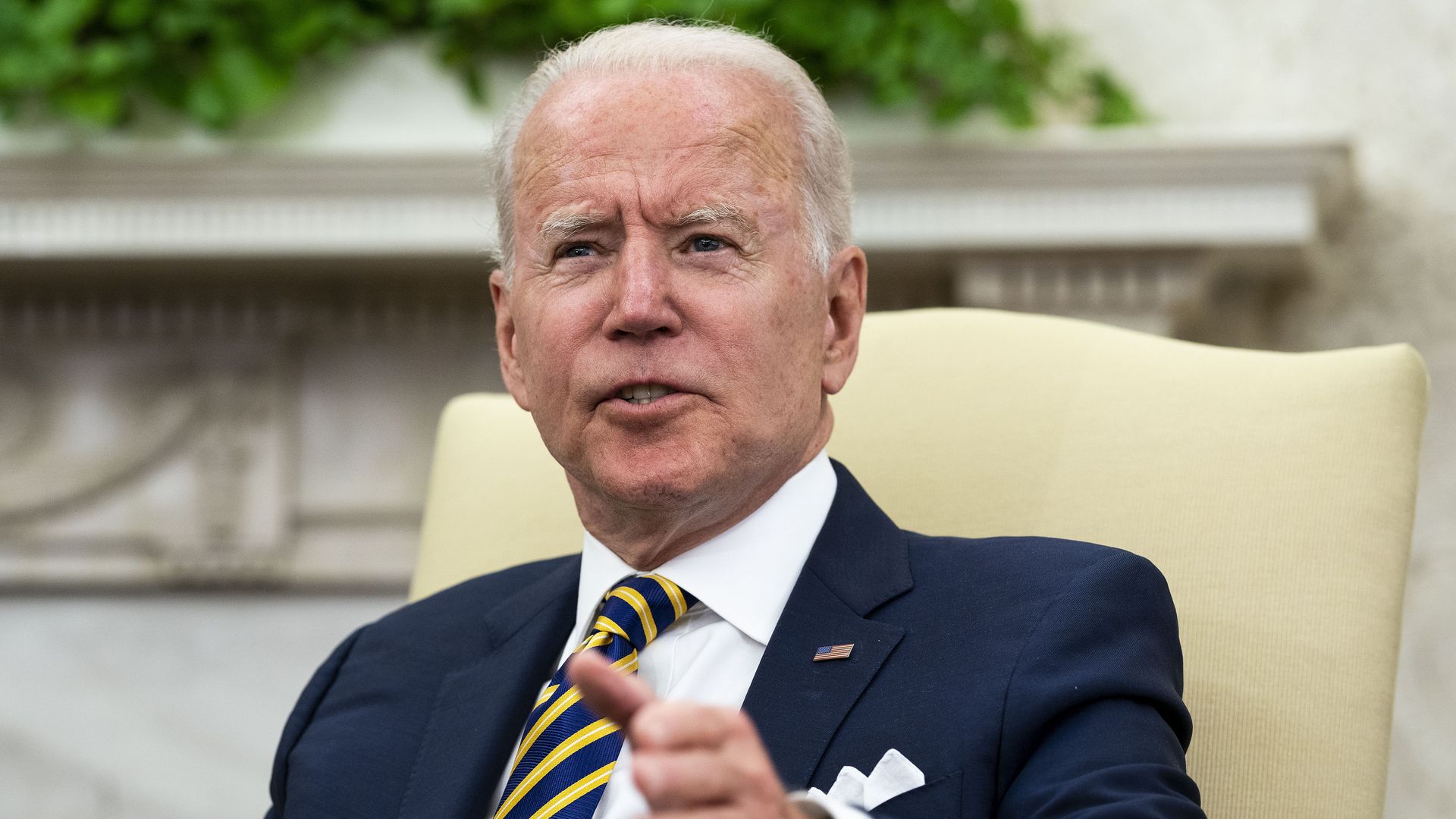 President Biden in an op-ed published by Yahoo! News Monday pledged to do more to tackle climate change as he touted the $1.2 trillion infrastructure deal he reached with a group of bipartisan senators.
Why it matters: Biden has faced criticism from progressives over the agreement for not doing enough to address issues such as climate change. Reps. Cori Bush (D-Mo.) and Alexandria Ocasio-Cortez (D-N.Y.) joined hundreds of protesters outside the White House Monday to demand the president act on the matter.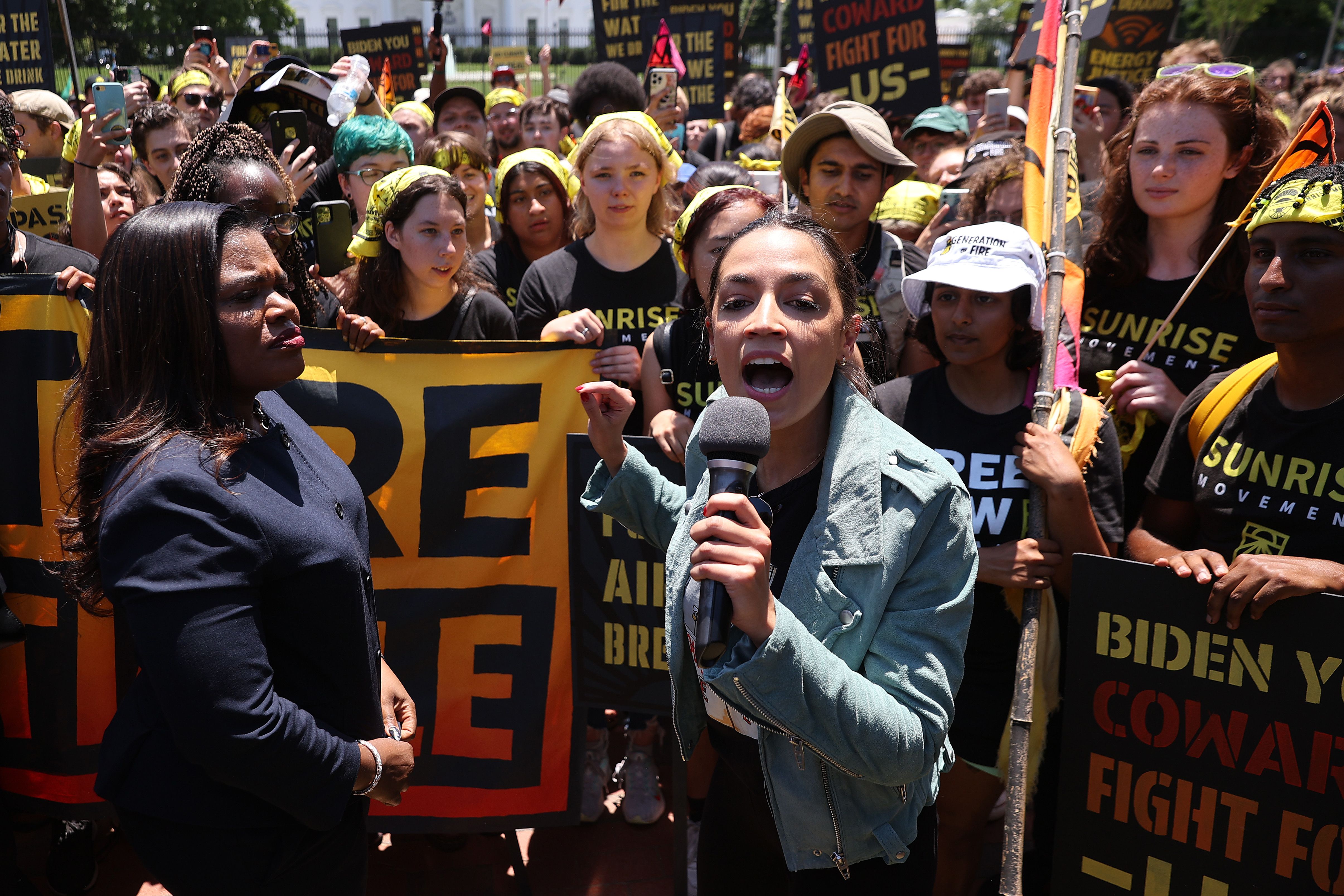 What he's saying: "While the bill is missing some critical initiatives on climate change that I proposed — initiatives I intend to pass in the reconciliation bill — the infrastructure deal nonetheless represents a crucial step forward in building our clean energy future," Biden wrote in his op-ed.
"It would make the largest investment in clean energy transmission in American history, modernizing our power grid to accelerate the build-out of zero-carbon, renewable energy. It would replace thousands of gas-guzzling buses with clean, electric ones — including 35,000 electric school buses. It would cap abandoned wells leaking methane gas.
"And more: The deal would deploy a nationwide network of charging stations for electric vehicles — 500,000 stations in total. It makes historic investments in rail and transit that will get passenger vehicles off the road and reduce fossil fuel consumption. There's much more work to do to reach our ambitious climate goals, but the investments in this deal are critical in facilitating our transition to a clean energy economy."
Of note: Biden acknowledged that neither Democrats nor Republicans got everything they wanted in the infrastructure deal, but said this was needed in order to reach a consensus.
What they're saying: Ocasio-Cortez vowed to the protest crowd to push for Green New Deal policies. She noted that when the New Deal-era Civilian Conservation Corps was introduced, they were told it was too ambitious.
"We hired and mobilized a quarter-million people in three months," she said. "We're going to get that into this infrastructure bill."
Bush said "police violence and climate change are not standalone issues," as she advocated to act on policies including the People's Response Act — a bill she introduced to Congress Monday, which would create an agency within the Department of Health and Human Services to research and fund alternatives to incarceration and policing.
Go deeper