Abu Dhabi to ban adults not vaccinated against COVID from most public places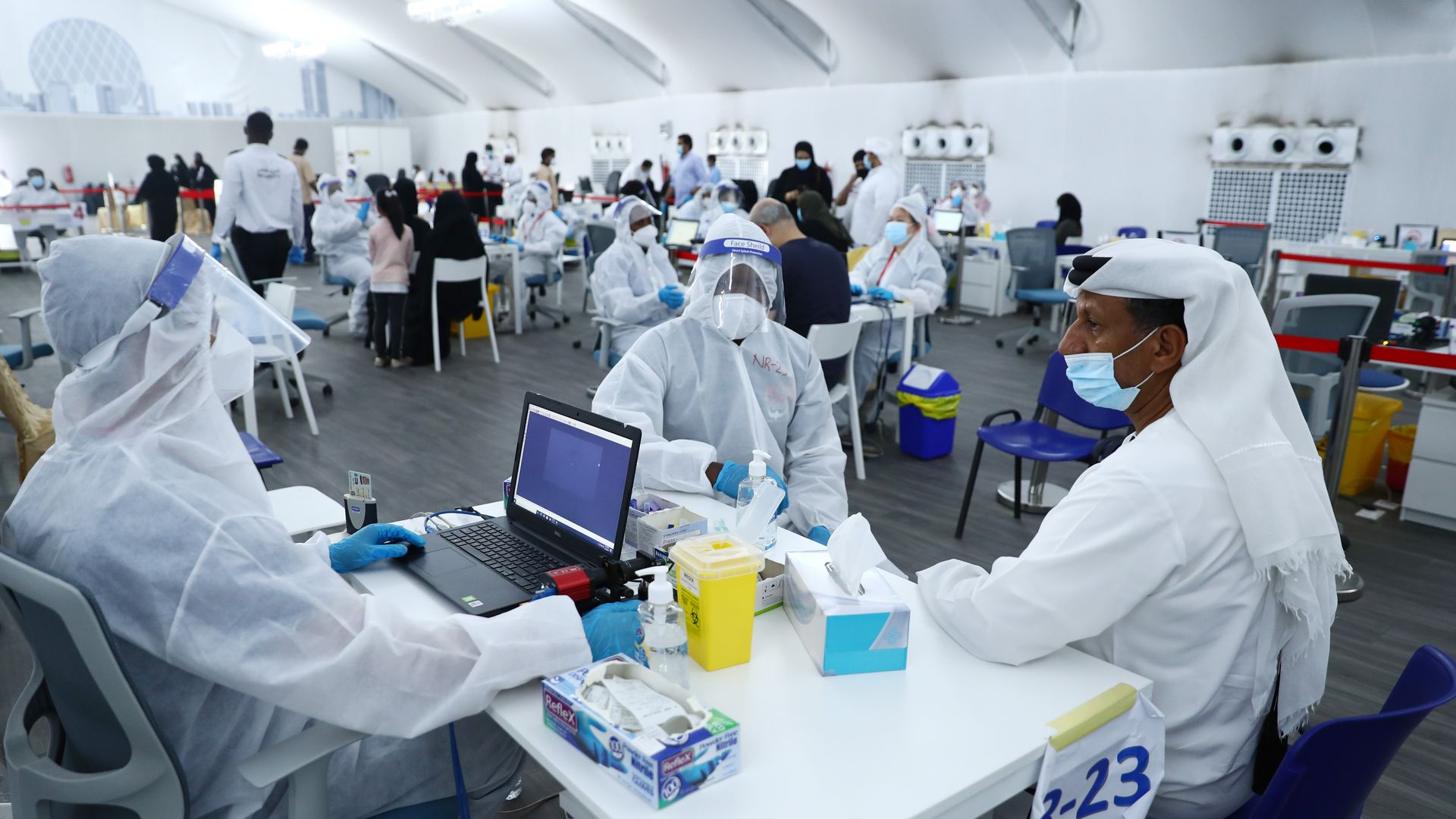 Abu Dhabi will soon only allow adults vaccinated against COVID-19 in public places including schools, universities, shopping centers and gyms — banning anyone who hasn't been inoculated against the virus unless they've a valid reason.
The big picture: United Arab Emirates authorities said in a Twitter post Monday they're taking the action, effective Aug. 20, to "preserve public health" after vaccinating 93% of "target groups." Anyone in the UAE capital under 16 will be exempt from the rule, which doesn't apply to retailers selling essential goods, such as supermarkets and pharmacies.
Go deeper