Sweden's prime minister resigns after losing no-confidence vote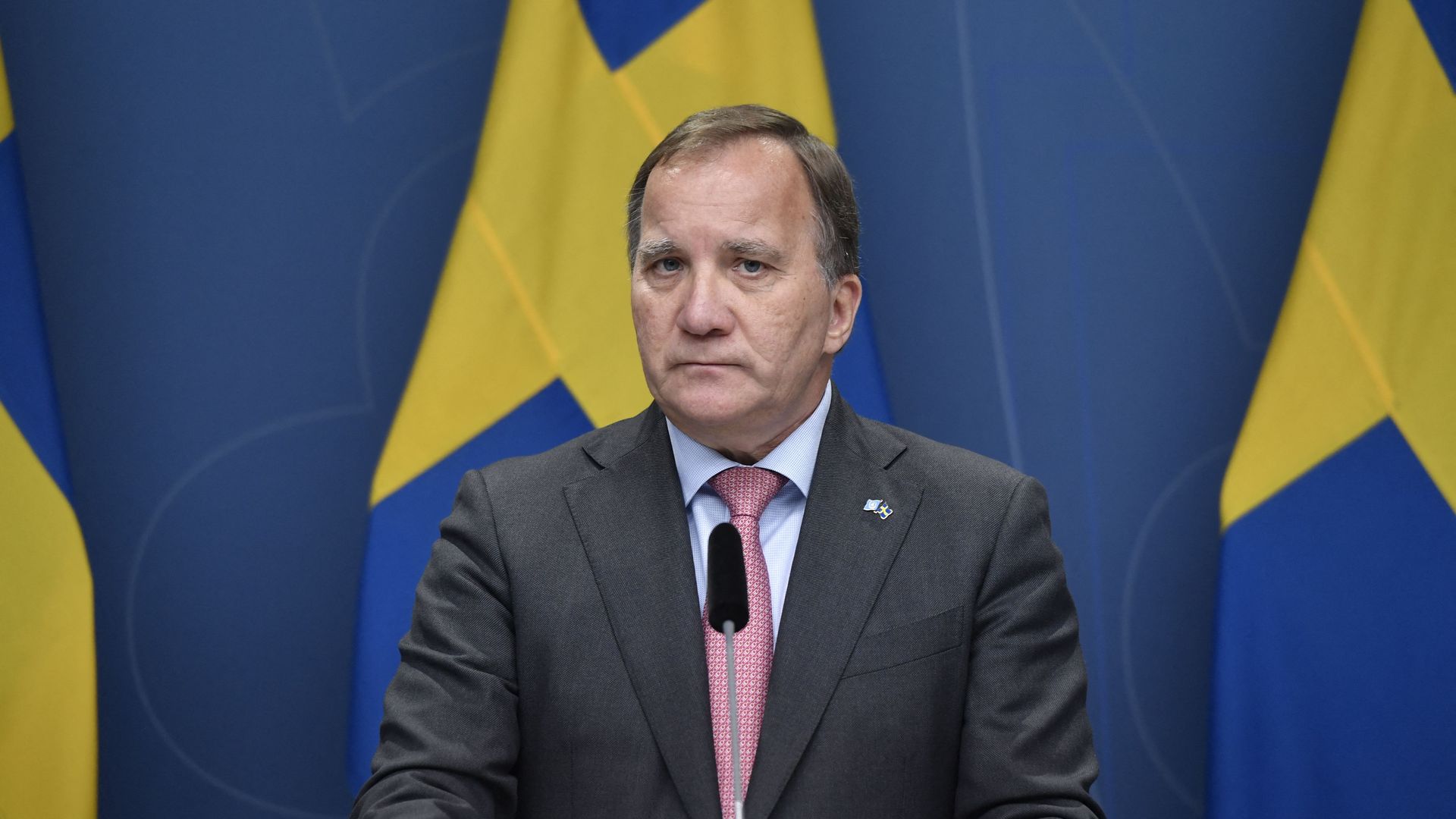 Sweden's Prime Minister Stefan Löfven, head of the Social Democratic Party, resigned Monday after losing a no-confidence vote last week and declining to call for snap elections.
The state of play: Löfven will remain as head of Sweden's caretaker government as the parliament speaker begins the process of asking party leaders to attempt to form a new governing coalition.
The political situation in Sweden is likely to remain deadlocked, as Löfven had already been leading a minority government after the 2018 election left no party with a majority.
The Social Democrats had relied on votes from the Left Party, which withdrew its support after a clash over proposed housing market legislation.
Neither the center-left nor center-right blocs in Sweden's parliament are interested in striking a deal with the Sweden Democrats, a far-right populist party that made significant gains at the last election.
Go deeper