Supreme Court rejects appeal of transgender student bathroom rights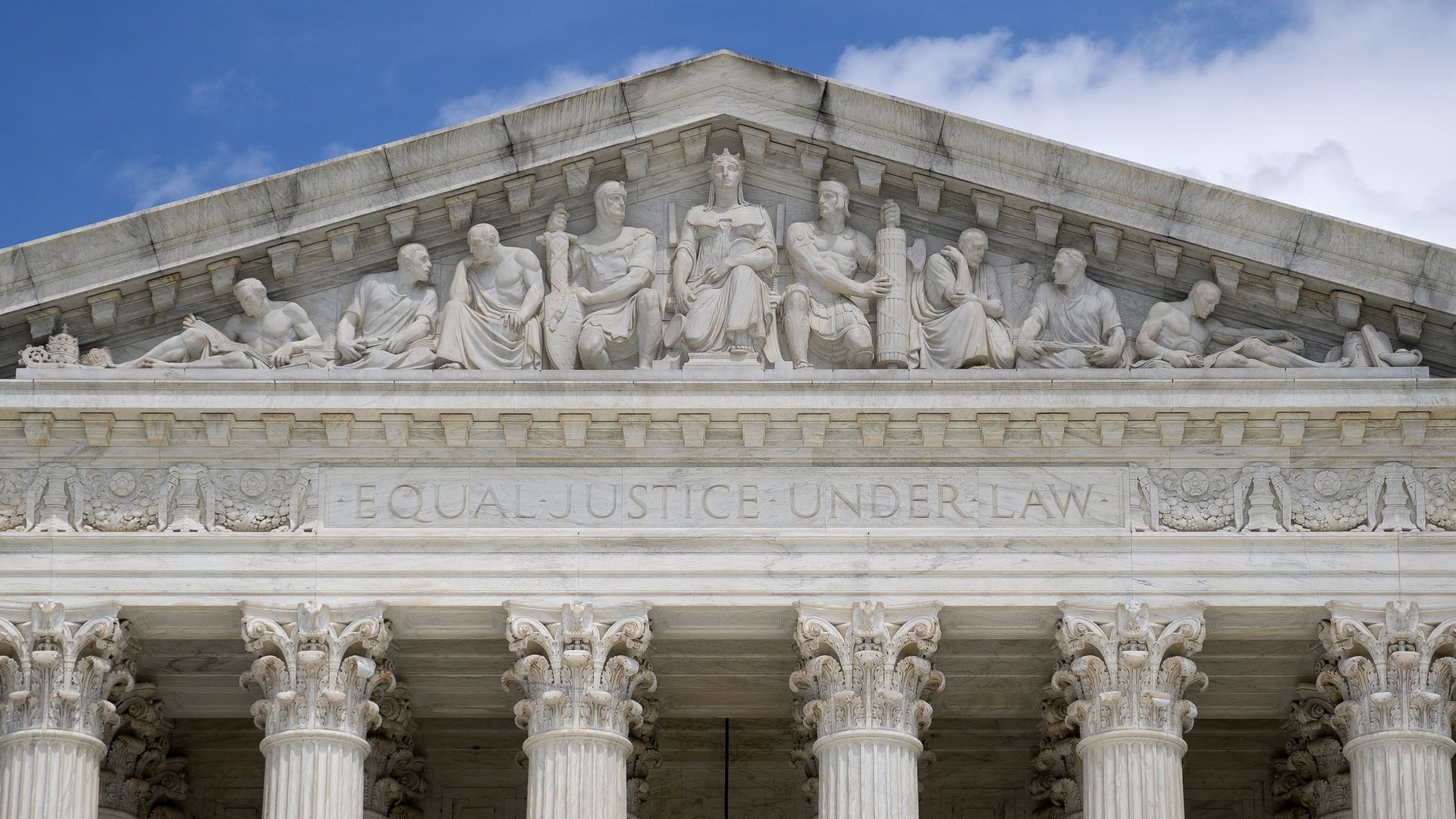 The Supreme Court on Monday declined to hear a Virginia school board's appeal of a lower-court ruling that allowed transgender students to use school bathrooms that correspond to their gender identity.
Why it matters: It brings an end to the years-long legal saga involving Gavin Grimm, a trans student who sued his Gloucester County high school in 2015 after being denied access to the boys' restroom.
The 4th Circuit Court of Appeals ruled in Grimm's favor last year, finding that the school board's policy violated the Constitution's equal protection guarantee and Title IX — the federal law banning sex-based discrimination in federally funded schools.
"The proudest moments of the federal judiciary have been when we affirm the burgeoning values of our bright youth, rather than preserve the prejudices of the past," Circut Judge Henry Floyd wrote at the time.
Go deeper