NCAA council recommends allowing athletes to profit off name, image, likeness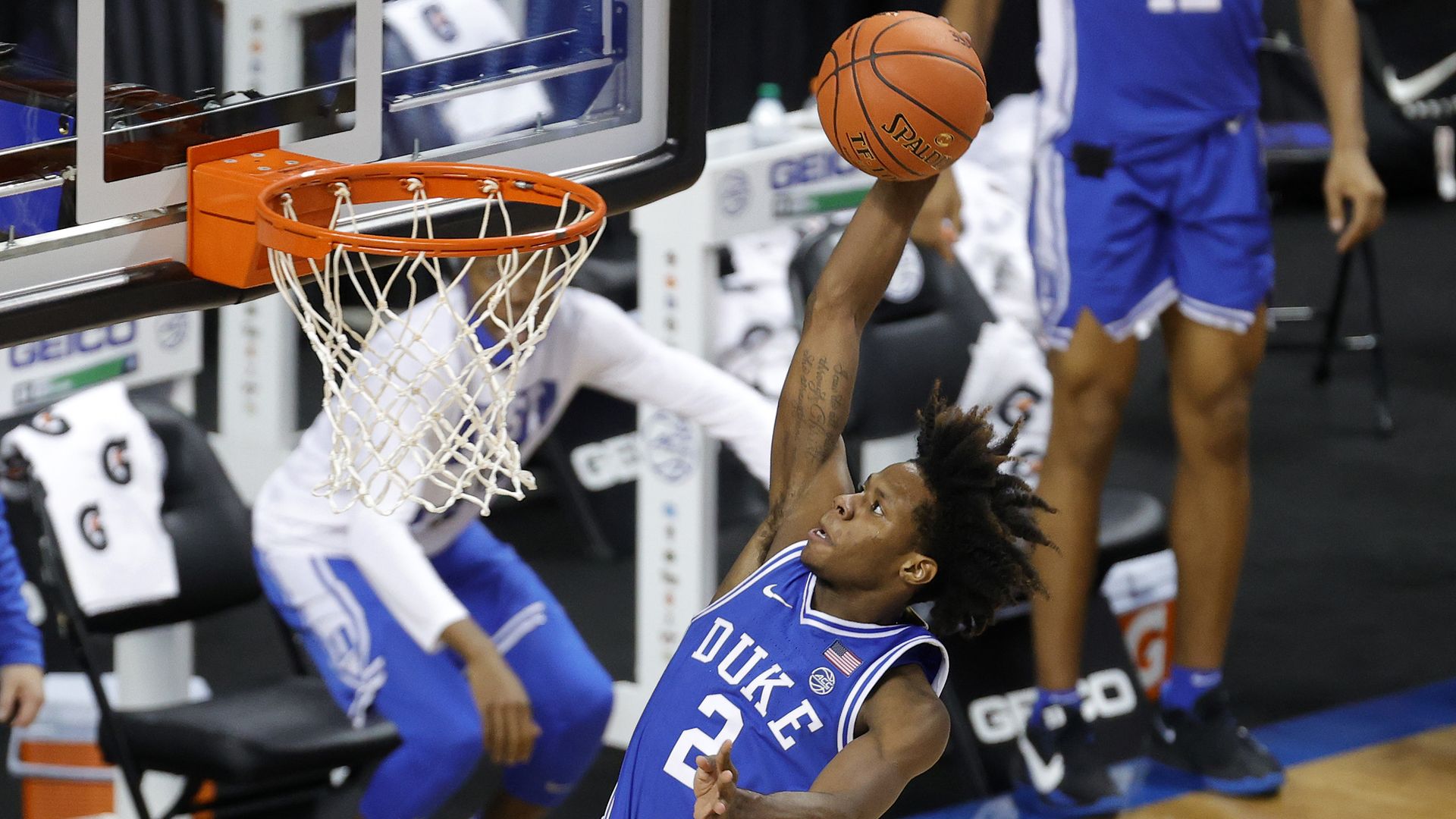 The NCAA Division I council recommended Monday that the organization waive a current rule that prohibits college athletes from profiting from their name, image and likeness.
Why it matters: The recommendation still has to be approved by the NCAA's board of governors, which is set to meet on Wednesday. New laws allowing student athletes to profit from their personal brands are set to take effect in at least eight states on Thursday.
Similar laws are set to take effect in more than a dozen other states in the coming years, reports the Washington Post.
The big picture: The policy would still maintain rules that prohibit pay-for-play and "improper inducements tied to choosing to attend a particular school," the NCAA noted in the statement.
The policy would remain in place until new federal legislation is passed or the NCAA creates new NIL rules.
The NCAA added that college athletes will be allowed to employe a "professional services provider for NIL activities" and should report all such activities that are consistent with their state laws and conference rules to their schools.
Go deeper: NCAA president says athletes should be able to get paid starting in 2021.
Go deeper