Judge dismisses FTC's antitrust complaint against Facebook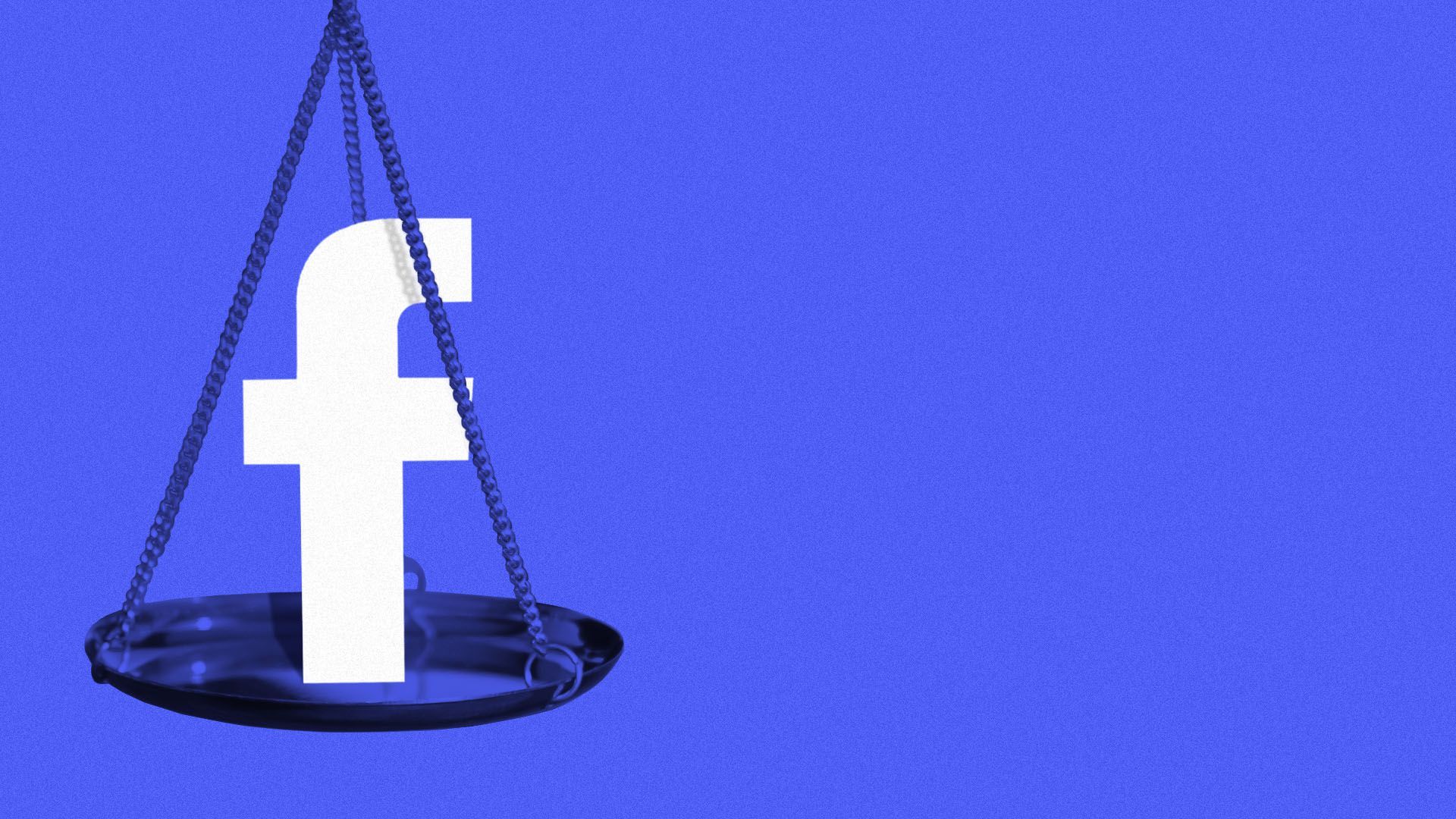 A federal district judge on Monday dismissed the Federal Trade Commission's antitrust complaint alleging Facebook engaged in anticompetitive practices.
Driving the news: The judge described the FTC's complaint as "legally insufficient" in making the case that Facebook has monopoly power in the personal social network market.
Details: The FTC suit, filed in December, asked the court to unwind Facebook's acquisitions of Instagram and Whatsapp, among other remedies.
In his ruling, Judge James Boasberg of the Federal District Court in D.C. wrote: "The FTC's complaint says almost nothing concrete on the key question of how much power Facebook actually had, and still has, in a properly defined antitrust product market. It is almost as if the agency expects the court to simply nod to the conventional wisdom that Facebook is a monopolist."
What's next: The order notes the FTC can refile its complaint.
The complaint lacked specifics on the metrics or methods the FTC used to calculate Facebook's market share, but the judge noted "this defect could conceivably be overcome by re-pleading."
Separately, the same judge dismissed a parallel antitrust lawsuit brought by a coalition of state attorneys general.
Boasberg wrote that the states had waited too long to challenge acquisitions that occurred nearly a decade ago.
A spokesperson for the New York Attorney General's Office said, "We are reviewing this decision and considering our legal options."
Go deeper