Economists unworried infrastructure will boost inflation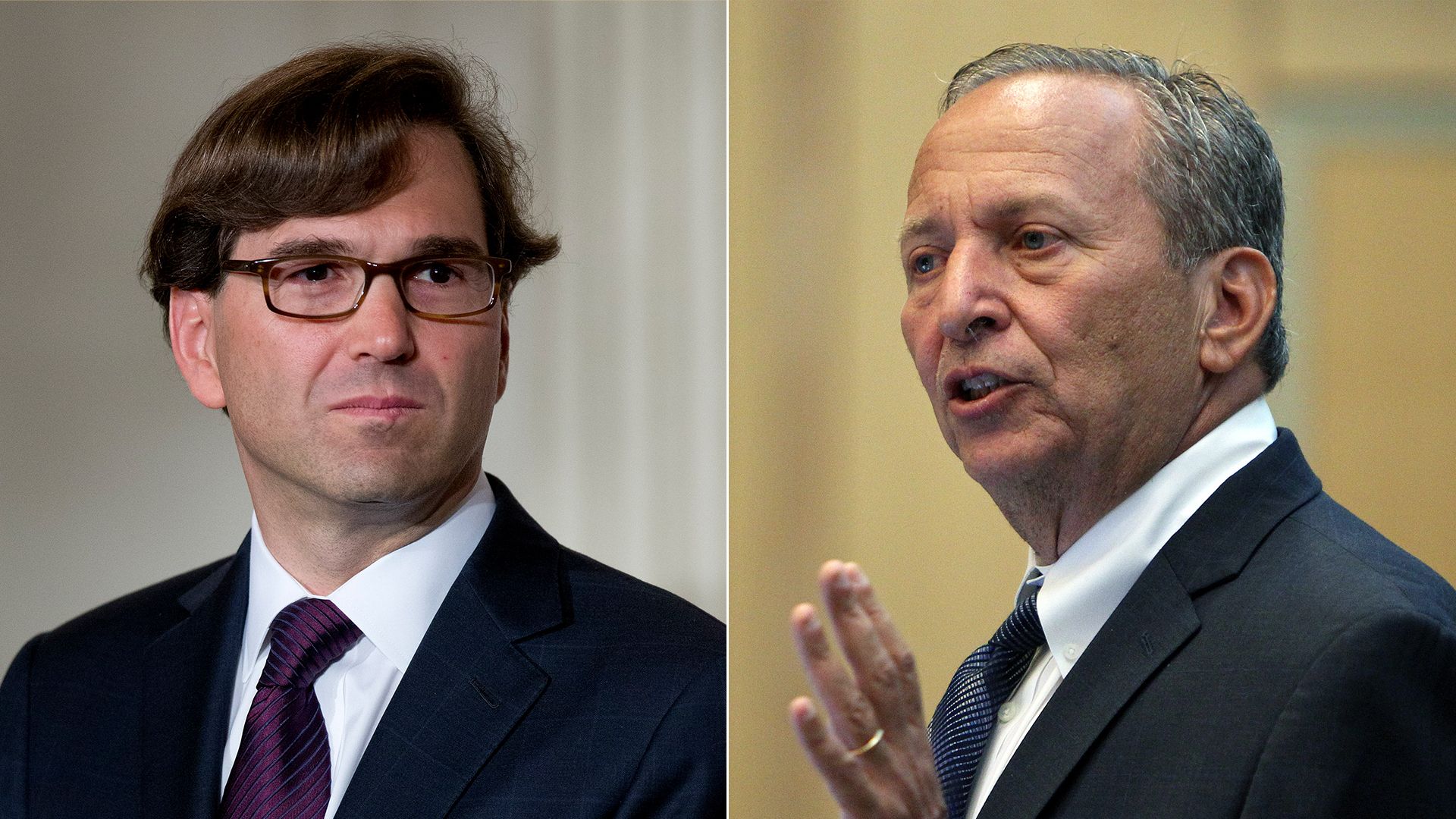 Some Democratic economists who questioned the size of President Biden's $1.9 trillion coronavirus relief bill — including Larry Summers — are now offering their full-throated support for his bipartisan infrastructure proposal.
Why it matters: Support for the package, undercut when Biden issued a veto threat last week, is fickle. Endorsements from both the political and policy worlds will be key to convincing nervous lawmakers to back or stick with it.
"The bipartisan infrastructure proposal provides an epic opportunity for productivity enhancement," Summers, a former Democratic Treasury secretary and director of the National Economic Council, told Axios.
"It should take less time — and not more time — to get from Washington to Boston than it did four decades ago," he said.
Jason Furman, a chair of the Council of Economic Advisers under President Obama, called the proposed $579 billion in new spending "a step in the right direction."
"It would not be inflationary because the investments are spread out over time, mostly paid for and would expand the productive capacity of the economy."
The big picture: With inflation exceeding expectations for the last few months, Republicans have been blaming Biden's March $1.9 trillion American Rescue Plan for fueling price spikes.
They've even borrowed critiques from Summers to make their point.
Sen. John Thune (R-S.D) took to the Senate floor this month to note "more than one liberal economist warned about the size of Democrats' spending plan."
While Summers has irked the White House with his persistent inflation warnings, Biden and other officials continue to seek his counsel and listen to his views.
Driving the news: The bipartisan deal — which Biden both endorsed and threatened to reject in the same breath — is hanging by a thread, just days after the group of 21 Democratic and Republican senators celebrated a deal.
Biden spoiled the party by saying he viewed the $579 billion package as linked to a second, potentially $6 trillion-dollar package Democrats want to pass through the partisan reconciliation process.
The president tried to clean up the mess in a rare Saturday statement that all but contradicted his Thursday threat. "The bottom line is this: I gave my word to support the infrastructure plan, and that's what I intend to do," he said.
What they're saying:
"It was a surprise, to say the least, that those two got linked, and I'm glad they've now been de-linked," Sen. Rob Portman (R-Ohio) said Sunday on ABC's "This Week." "It's very clear that we can go forward with a bipartisan bill that's broadly popular, not just among members of Congress, but the American people."
Sen. Mitt Romney (R-Utah) said on CNN's "State of the Union" that "I do trust the president. At the same time, I recognize that he and his Democratic colleagues want more than that."
"There has been a doubt in my mind that (Biden) is anxious for this bill to pass and for him to sign it, and I look forward to being there when he does," Sen. Joe Manchin (D-W.Va.) said on "This Week."
Go deeper