Black people continue to lag behind in COVID vaccinations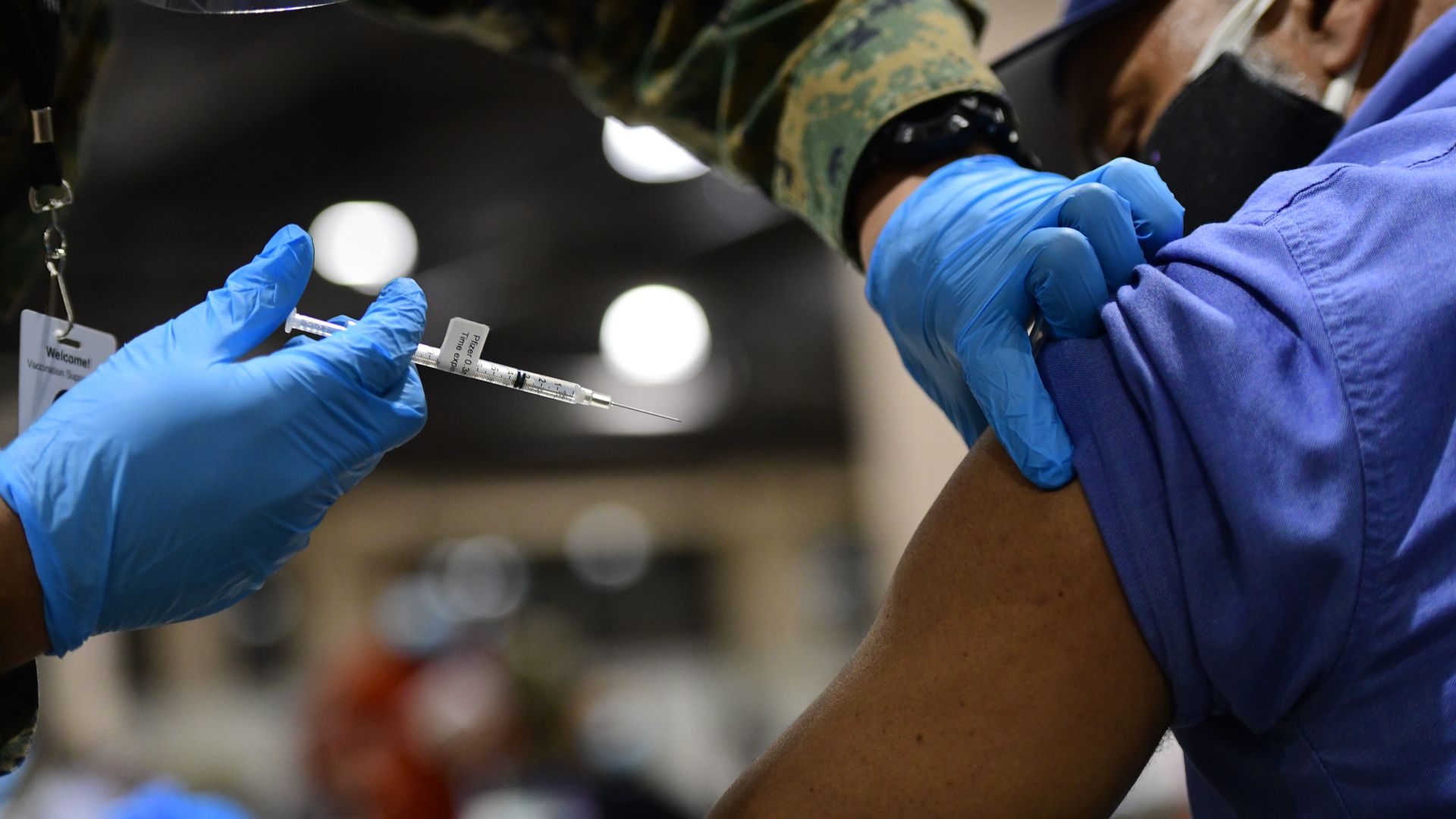 Black people in the city of Philadelphia, the nation's largest predominantly Black county, are lagging far behind white people when it comes to COVID-19 vaccinations, the Washington Post reports.
Why it matters: It's a reflection of larger racial disparities in vaccination rates across the United States. "Coronavirus immunizations are the latest iteration of the pandemic's unequal burden," the Post writes.
By the numbers: Philadelphia has one of the higher vaccination rates among predominantly Black counties, according to the Post. But just 34% of Black people have received at least one dose, compared to 52% of white people.
Nationally, 54% of Americans have gotten at least one dose.

Of the population that has received at least one shot as of April 13, nearly two-thirds were white (65%), 11% were Hispanic, 9% were Black, 5% were Asian, 1% were American Indian or Alaska Native and less than 1% were Native Hawaiian or other Pacific Islander, according to national CDC data reviewed by Kaiser.
What they're saying: "The health-care system has been largely untrustworthy to African Americans," Ala Stanford, a surgeon and founder of the Black Doctors COVID-19 Consortium, told the Post. "Which is different than saying African Americans don't trust the health-care system."
People living in mostly Black neighborhoods in Philadelphia, which is one of the United State's most racially segregated and poorest cities, are also 28 times more likely to lack local access to a primary care physician compared to people in mostly non-Black neighborhoods.
Preventing socioeconomic disparities in the vaccination process was always going to be an uphill battle, but policy changes in response to the sluggish rollout have generally prioritized speed over equity, Axios' Caitlin Owens writes.
The big picture: States have looked to tackle vaccine equity in recent months, with new initiatives in Minnesota, Colorado and more.
Go deeper