Biden walks back implied veto threat on infrastructure deal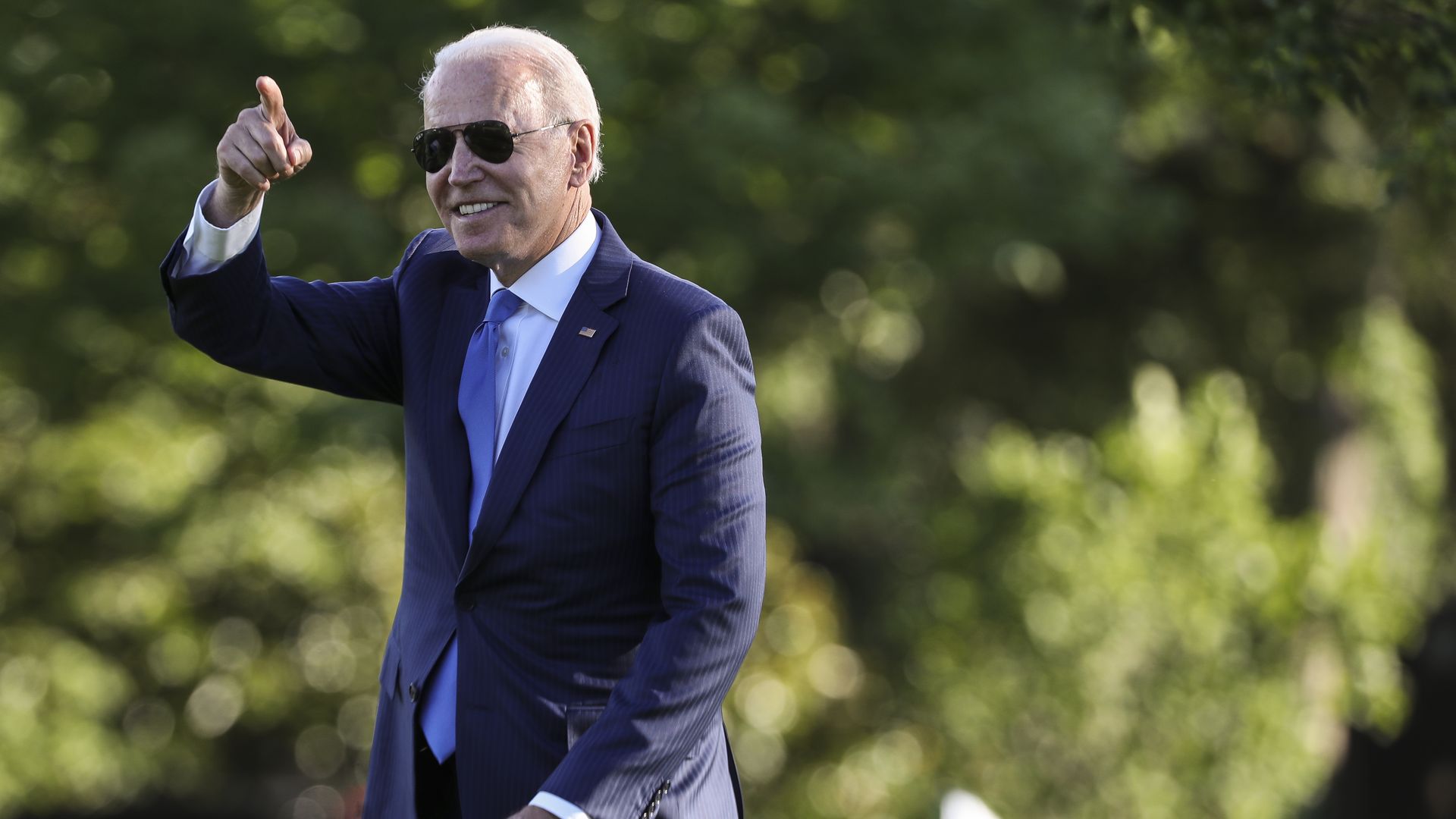 President Biden sought Saturday to walk back his earlier statements on a bipartisan infrastructure deal after indicating Thursday he would not sign the bill unless Congress passed a separate measure that included additional domestic priorities.
The big picture: Biden's earlier remarks — that the two packages needed to move in "tandem" and "if they don't come, I'm not signing. Real simple" — triggered a scramble among aides, who sought to quell concerns over the future of the bipartisan agreement, Politico reports.
What he's saying: "My comments also created the impression that I was issuing a veto threat on the very plan I had just agreed to, which was certainly not my intent," Biden said in a lengthy statement on Saturday.
"So to be clear: our bipartisan agreement does not preclude Republicans from attempting to defeat my Families Plan; likewise, they should have no objections to my devoted efforts to pass that Families Plan and other proposals in tandem. We will let the American people — and the Congress — decide."
"The bottom line is this: I gave my word to support the Infrastructure Plan, and that's what I intend to do. I intend to pursue the passage of that plan, which Democrats and Republicans agreed to on Thursday, with vigor."
Go deeper: Biden strikes infrastructure deal with bipartisan group of senators
Go deeper